Montana Shooting Sports Association County Coordinator Volunteers Needed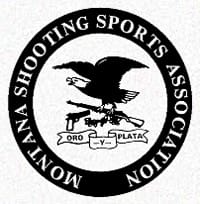 MISSOULA, MT –-(AmmoLand.com)- Last week I sent out the pitch below for MSSA County Coordinator volunteers. Since then, I've had people step up and volunteer from these Montana counties:
Broadwater County
Cascade County
Dawson County
Flathead County
Glacier County
Lewis and Clark County
Meagher County
Mineral County
Missoula County
Ravalli County
Richland County
Sanders County
Yellowstone County
That leaves 43 Montana counties unattended. WHAT ABOUT YOUR COUNTY????
Here is a recap:
MSSA needs to get more involved in county-level races, especially for the position of sheriff. As the volunteer leader of MSSA, I simply don't have time to reach to or be involved with county-level races. I can write and make available a candidate questionnaire for sheriff candidates, but it must be given to declared sheriff candidates and evaluated at the county level.
For that, MSSA needs people to volunteer to be MSSA County Coordinators. This email is to urge you to step up to the plate and volunteer for this position in your county.
So, please let me know if you are willing. Send me your name, a mail address, county name, a contact phone number and I'll capture your email address from the email.
If I get more than one volunteer from any county, I'll connect all volunteers in that county and let you folks sort out who wants to be the MSSA contact and MSSA County Coordinator in that county.
I assume volunteers will be reasonably familiar with the concepts of freedom, constitutional government, and the right to bear arms. Eventually, we will build a Web page with a map of Montana where a person can click on a county and access contact information for the MSSA County Coordinator (maybe even a photo).
Thanks for your help sharing this part of the load!!
Gary Marbut, president
Montana Shooting Sports Association
http://www.mtssa.org
author, Gun Laws of Montana
http://www.mtpublish.com
About Montana Shooting Sports Association:
MSSA is the primary political advocate for Montana gun owners. SAF is a national organization headquartered in Bellevue, WA that works nationally to advance the interests of gun owners. Visit: www.mtssa.org