Archery Trade Association Membership Drive Under Way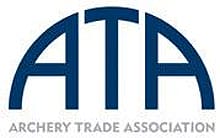 New Ulm, Minn. –-(Ammoland.com)- ATA retail members can renew their membership now to beat the rush that begins when current 2010-2011 memberships expire June 30.
As with the 2011 Trade Show in Indianapolis, retailers wishing to attend the 2012 ATA Trade Show in Columbus, Ohio, must be ATA members.
ATA membership-services staff recently completed their annual review of memberships, and are mailing out renewal orders for 2011-2012 to 700 "pre-verified" retail members. Members are encouraged to save time by paying their dues and renewing their memberships online.
They can also pay by mailing back the paperwork with a check, or faxing it in after completing the "cc" info on the order.
An additional 300 retail members whose commitment ends June 30 will receive a request for information to become verified and eligible to renew. These members will not receive a dues order, so they will not be able to renew online. They must mail or fax the required information for ATA verification.
Starting this year, all retailers will be part of the "Archery Pro Shop Retailer" membership category. The ATA Dealers Council decided to create this one uniform category, and eliminate the former categories: "Retailer" and "ProShop Retailer."
For questions about your status or membership, contact Maria Lewis at (866) 266-2776, ext. 2, or marialewis@archerytrade.org .
About
The Archery Trade Association is the organization for manufacturers, retailers, distributors, sales representatives and others working in the archery and bowhunting industry. Visit: www.archerytrade.org