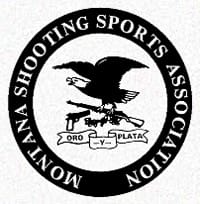 Missoula, MT –-(Ammoland.com)- Today MSSA finished its amicus curiae (friend of the court) brief in the Obamacare (Affordable Care Act or "ACA" for short) case now before the United States Supreme Court (USSC).
That case is called Florida v. HHS. Our brief has been submitted to specialty printers to be printed for the USSC and 40 copies will be delivered to the USSC formally next Monday.
Why is MSSA involved in the Obamacare case, you ask? Excellent question.
As you know, MSSA is now before the Ninth Circuit Court of Appeals with our case to validate the principles of the Montana Firearms Freedom Act (MFFA) in a case known as MSSA v. Holder (US Attorney General Eric Holder). The MFFA was designed to challenge congressional power to regulate everything under the Sun using the power the Constitution gives for Congress to "regulate .. commerce … among the several states," the Interstate Commerce Clause. It is also about breathing life back into the Ninth and Tenth Amendments.
In MSSA v. Holder, MSSA makes some novel but persuasive arguments that have never been advanced before in serious Interstate Commerce Clause challenges. USSC justices are people (really) and people generally don't warm up immediately to new ideas. They need time to think about and get comfortable with new ideas. So, wouldn't it be great if MSSA could lodge our novel Commerce Clause arguments with the USSC before we arrive on their doorstep with the MFFA?
Guess what? The pending Obamacare decision is all about congressional power under the Commerce Clause too. All the arguments we make about the MFFA apply as well to the ACA.
So, we are submitting this brief to the USSC primarily to expose the USSC justices to some of the new ideas they will hopefully see again soon in MSSA v. Holder, the Firearms Freedom Act case. Besides, who knows, the USSC might just seize on one of our good ideas as a reason to invalidate Obamacare and its requirement that all citizens buy health insurance or suffer a federal penalty.
If you are interested in the new ideas we expressed in our brief, you can read the brief at:
http://progunleaders.org/MSSA%20Final%20ACA%20brief%20file%20copy.pdf
This has been a near Herculean effort, done on short notice. Thanks loads to attorneys Quentin Rhoades of Missoula and Roger Roots of Livingston for their great work on this on behalf of MSSA and all of you. We hope that having done this will measurably improve the chances of success for MSSA v. Holder when we get it to the USSC.
Best wishes,
Gary Marbut, president
Montana Shooting Sports Association
www.mtssa.org
author, Gun Laws of Montana
www.mtpublish.com
About Montana Shooting Sports Association:
MSSA is the primary political advocate for Montana gun owners. Visit: www.mtssa.org