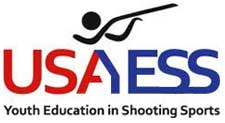 South St. Paul, Minnesota –-(Ammoland.com)- USA Youth Education in Shooting Sports (USAYESS) in partnership with YESS4MN (Youth Education in Shooting Sports for Minnesota) held its first annual Y.O.E. Youth Outdoor Experience event this past weekend, Saturday, April 26th and Sunday April 27th 2014 at the South St. Paul Rod & Gun Club in South St. Paul, Minnesota and had a great turnout.
Despite inclement weather, 331 athletes and 49 teams, including 24 new teams, showed up to participate in the event.
Over $350,000.00 in Midway USA Foundation endowment funds were awarded to participating youth shooting teams.
"There are a lot of people I need to thank for the success of this first Youth Outdoor Experience," said Cal Munkvold, President of Youth Education in Shooting Sports for Minnesota, (YESSN).

"First off I want to thank Jeff McClure and Larry and Brenda Potterfield of the Midway USA Foundation who have been so vital to the development, progression and especially the funding of youth shooting sports across the nation. I'd like to thank Mike Borg with USAYESS. Mike is a true leader in the development of youth shooting sports and the education of youth in wildlife conservation on a local, state, and national level."

"Thanks to USA Shooting Team members, Nick Boerboon and Morgan Craft who demonstrated to these athletes the level of expertise they've developed through years of practice and hard work and shared their experiences as to what it's like to represent the United States and compete all over the world in shooting sports. I want to thank all the vendors who came out and educated the participants on youth shooting and wildlife conservation. A very special thank you goes out to all the volunteers who ran the tournament and set up the event. They're the unsung heroes who put in countless hours of preparation behind the scenes and kept the tournament running smoothly. "

"Last but not least, I want to thank all the coaches and parents who have dedicated themselves to making youth shooting sports a positive and exciting experience in these athletes' lives through coaching, time commitments, and financial support. Without their example and encouragement on a day to day basis, none of this would be possible."
For more information on YESS4MN visit their website www.YESS4MN.com.
Youth Outdoor Experience (Y.O.E.) events are open to the general public at no cost. Youth 12th Grade and below receive hands-on experience in Skeet, Trap, Archery, BB Gun, Rimfire Rifle, Wildlife Conservation, and much more. These events are held in partnership with MidwayUSA Foundation, State Wildlife Agencies, National Wild Turkey Federation, Wild Sheep Foundation, Mule Deer Foundation, Rocky Mountain Elk Foundation, their local chapters, National Archery in Schools Program (NASP) and other local outdoor organizations and businesses.
The USAYESS Y.O.E. events are intended to introduce youth and their families to the outdoors, safe firearm handling and competitive shooting sports that the entire family can enjoy for a lifetime.
About USAYESS
USA Youth Education in Shooting Sports is dedicated to growing competitive youth shooting teams primarily through partnerships with Key Conservation Groups as well as local, state, regional and national competitive youth shooting organizations.
We believe that today's youth are the caretakers of the future. Therefore it is important that young adults and their families are exposed to and develop an understanding of responsibility to the outdoors. USAYESS provides events which showcase safety of equipment and outdoor activities in a fun filled atmosphere.
For more information on USAYESS events across the nation visit www.usayess.org.