Today is Thursday, November 27, 2014
RSS feed
By John Farnam
Ft Collins, CO --(Ammoland.com)- "I notice that people who claim everything is predestined, still look before they cross the road!" ~ Stephen Hawking
From a friend and physician:
"When we talk with sick people, before we give them facts, it is critical for us to lay the groundwork, to educate our patients about how things work, and how and why we do what we do the way we do it.

Only then can we tell them what didn't go as we planned and why. And, straight up, we say we're sorry, that we're sympathetic, that we know what getting bad news feels like.

That doesn't mean we confess to being guilty of some wrongdoing, nor incompetence. Always under pressure and with incomplete information, we do the best we can!

Bad outcomes are not always the result of people doing bad things, nor even doing good things incompetently. When doctors, and lawyers too, agree to take tough cases, they know only too well, and their clients also need to know and understand that, going in, it doesn't look good.

'We'll do the best we can' is a close to a guarantee as we can give our patients.

The police parallel isn't strained.

In policing, some critical and immediate 'problems' cannot be solved without using force, sometimes deadly force. Any use of force, also delay in using force, puts people at risk, including officers.

This is accepted and understood by cops, going in. However, acceptance of risk isn't the issue. That issue is understanding risks and outcomes by the nonprofessional public.

Sometimes cops are wrong, sometimes even criminal. Something concrete needs to be done when that happens, and usually is.

However, in modern policing, to one degree or another 'unhappy outcomes' are unavoidable and are often part of the whole of doing the right thing, at the right time, and for the right reasons. That is what needs to be communicated. Deadly force is never a cheery thing. And we, as normal human beings, can be distressed about death, without being apologetic.

Sometimes, in order to save a life, you have to take a life. Who can't accept that are destined to become object lessons in Darwinism!

Self-righteousness actually has its place. When you don't believe in yourself, your organization, and your mission, you can't do your job. It is appropriate to be sorry that someone died, while simultaneously not being sorry that you survived and defended yourself expertly, appropriately, and justifiably."
Comment:
My problem is the weary, leftist rhetoric we continually hear from the Administration. There is little doubt their goal is to neuter local police, with disarmament of citizens to immediately follow. I am persuaded that current riots in any number of metro areas are being promoted by leftist race-baters, with the furtherance of that goal in mind.
When it becomes an automatic civil-rights violation for cops to employ any degree of force in an effort to protect themselves from harm, it logically follows that it is also a civil-rights violation for any citizen to live through a violent attack, using any degree of force against an attacker(s).
The erroneous notion that every bad outcome requires a scapegoat is corrosive to any organization, to any society.
"Foolish liberals who are trying to read the Second Amendment out of the Constitution by claiming it's not an individual right, or that it's too much of a public safety hazard, don't see the danger. They're courting disaster by encouraging others to use the same means to eliminate portions of our Constitution they don't like." ~ Alan M Dershowitz

"The right of self-defense never ceases. It is among the most sacred." ~ James Monroe
/John
About John Farnam & Defense Training International, Inc
As a defensive weapons and tactics instructor John Farnam will urge you, based on your own beliefs, to make up your mind in advance as to what you would do when faced with an imminent and unlawful lethal threat. You should, of course, also decide what preparations you should make in advance, if any. Defense Training International wants to make sure that their students fully understand the physical, legal, psychological, and societal consequences of their actions or inactions.
It is our duty to make you aware of certain unpleasant physical realities intrinsic to the Planet Earth. Mr Farnam is happy to be your counselor and advisor. Visit: www.defense-training.com
By Patrick O'Malley
Washington, DC --(Ammoland.com)- In every second presidential term, there comes a certain time.
No one will ever admit to it, but the truth is usually revealed 12 years after the end of a presidential term, when administration documents are released to the public.
That massive release of internal communications will generally confirm the precise time when administration staffers begin to mete out revenge against their political opponents, but no one cares anymore by then. We definitely need to care right now.
To be sure, every White House uses carrots and sticks every day in its political dealings. There's nothing new about that, but it's usually represented by a continuum of cajoling, handouts and muted threats or rewards relative to the issue of the day.
Pure revenge differs by being arbitrary and capricious. And in most Administrations, the political bosses wait until after the second midterm election before they start lashing out in overt fashion. That's when there is no longer a possibility of voter backlash at the polls – at least not that the White House will feel. But recent announcements by the Obama Administration make your correspondent wonder whether the White House has gotten an early start.
All indications are that the administration has singled out the international hunting community for arbitrary, punitive new regulations that have no basis in fact, science or the law.
Here's a recap of how we got here. Safari Times has previously chronicled last year's executive order that led to the creation of the "Advisory Council to the Presidential Task Force on Wildlife Trafficking." That august body — packed full of Washington lawyers and lobbyists but bereft of any representatives from the nations that the Task Force is supposedly concerned about – has disgorged the "National Strategy on Wildlife Trafficking."
We can tell that the task force is convinced there is power in capital letters, at least. But the rest of the strategy is problematic. It reinterprets the Endangered Species Act to essentially ban the sale of all ivory, including antiques, musical instruments, canes, knives, firearms and more. The new restrictions on the already highly regulated trade in elephant ivory can only be escaped through a dazzling array of documentation, permits, and forms.
The problem there is that the documents the government will accept have only been issued in recent years. Antiques are exempt, but the owner must be able to prove that the item is more than 100 years old. Other specifics are still forthcoming in even more regulations, but it's already clear that items that are clearly hundreds of years old cannot be documented, and will thus be subject to government seizure if donated or sold. This new regulation threatens every gun owner and hunter who owns an "undocumented" knife or firearm with ivory grips, or even a shotgun with an ivory bead.
Under the strategy, there is far more legal risk in owning "undocumented" ivory than there is for "undocumented" persons who have entered the national illegally. Illegal immigrants can only be deported after a hearing (rare though it is) but undocumented ivory is subject to seizure and forfeiture with no due process at all. Ironically, the most immediate impact of this new policy has been to limit the international travel of musicians whose instruments may contain ivory of an uncertain age, out of fear that the instruments will be confiscated upon their return.
Now there's science-based conservation – funded by your tax dollars – hard at work.
And the "National Strategy" goes further, by proposing to restrict ivory import permits for hunters to a maximum of two per year. Limiting hunters to two imports per year is certainly arbitrary and capricious as well, but the impact is more limited, in that few people can afford the enormous expense and time investment of two elephant hunts per year. But just as certainly, there are some who can, and they are most likely members of SCI.
Then the U.S. Fish and Wildlife Service came up with another idea. On April 4 2014, it announced an abrupt, unwarranted and blanket ban on the importation of sport-hunted elephants from Zimbabwe [Zimbabwe even protested this ban] and Tanzania during the year 2014. Its own announcement listed the core reason as a lack of knowledge on the government's part because of "limited data," and even specifically cited "anecdotal evidence" as one justification. But the blanket ban went into effect immediately. That qualifies as random, the mark of political revenge.
Your SCI team took immediate countermeasures. The legal team began developing a lawsuit to challenge the government's ban, which was filed within days of the ban. And even before that, in response to pressure from the international hunting community, the government announced it would modify the ban to allow the import of elephants taken in 2014 prior to its April 4 2014 announcement. But since that time, the government has also reaffirmed its decision to maintain the import ban, even in the face of documents personally delivered by African leaders (with some assistance from SCI) to prove the viability of their elephant conservation programs.
The fact that the government announced the modification bolsters the argument that the ban itself was ill-advised and taken without consideration of the impact it would have on the affected nations and hunters. Obviously, as we all know, an import ban is the absolute worst outcome for elephant conservation on the ground. And all this comes while we are still waiting for the proverbial "other shoe" to drop – the long awaited government decision whether to list the African lion under ESA, thus restricting their importation as well. [Update: USFWS Determines Big Game Hunting NOT A Threat To Lions ]  The one-two punch of a ban on lion and elephant imports has the clear potential to mark this administration as the time when African safari hunting as we know it came to an end.
Shoddy construction contractors have a saying about imperfections in their work: "You can't see it from my house." We all know about the extensive negative impact that import bans will wreak upon conservation on the ground in Africa– but they can't see that from the White House.
And your correspondent can't shake the feeling that they have more where this came from.– Patrick O'Malley
Safari Club International – First For Hunters is the leader in protecting the freedom to hunt and in promoting wildlife conservation worldwide. SCI's approximately 200 Chapters represent all 50 of the United States as well as 106 other countries. SCI's proactive leadership in a host of cooperative wildlife conservation, outdoor education and humanitarian programs, with the SCI Foundation and other conservation groups, research institutions and government agencies, empowers sportsmen to be contributing community members and participants in sound wildlife management and conservation.
Visit the home page www.safariclub.org
MONTEZUMA, Iowa – Brownells caps its "Back In Black Rifle Event" with Black Rifle Friday sales featuring even more incredible bargains on AR-15 parts and accessories, plus discounts on Glock magazines, 1911 barrels, ammunition, reloading equipment, trail cameras and action cameras. Popular Emergency and Survival Gear products will also be marked down.
The sale starts at 12:01 AM on Black Friday, November 28 2014. Customers can also enter the code J2Y at checkout to receive an additional 10% discount on all orders for any products totaling $150 or more.
To find all of the great deals, visit Brownells Black Rifle Friday specials page.
The "Back in Black Rifle Event" and the Black Rifle Friday specials end at 11:59 PM, Monday, December 1st 2014.
About Brownells
Founded in 1939, Brownells is an Iowa-based, family-owned company that supplies more than 75,000 firearms parts, accessories, reloading components, gunsmithing tools, and ammunition to armorers, gunsmiths, the military, and shooters worldwide. In addition to their industry-leading 100% lifetime guarantee – forever – on EVERY product sold, their staff of veteran Gun Techs is available to assist customers with technical help to fix any gun-related problem – free of charge. There are no minimum order sizes or return/exchange fees. To place an order, or for more information, call 800-741-0015 or visit www.brownells.com.
Washington, DC --(Ammoland.com)- President Obama paid quite a complement to Gun Owners of America and its activists this year.
Speaking to a Tumblr audience over the summer, Obama said that his "biggest frustration as President" was not getting new gun control legislation enacted in Congress.
GOA members and activists should accept this complement and pat themselves on the back.
After all, it was the liberal media that blamed GOA's grassroots( see doc below ) for the defeat of the President's gun control agenda in the Senate.
Truly, we have a lot be thankful for this Thanksgiving. But not just because we defeated the President's agenda in Harry Reid's "house."
After the President announced that his "policies [were] on the ballot" this November 4 2014, his Party was soundly defeated at the polls — due, in no small part, to the fact that his anti-gun actions animated gun owners against him. Harry Reid is now in the minority, and this means that we will have a much better environment next year to advance a solid, pro-gun agenda.
GOA spokesmen have covered the airwaves to discuss the opportunities and battles that we will be facing next year. You can listen to an example here.
Passing national recognition of concealed carry and reauthorizing language to defund Obama's ability to enforce the UN gun control treaty are two of our top agenda items. But this is just the tip of the iceberg. There's a lot of ground that we want to reclaim.
Gun Owners of America will continue to keep you abreast of important developments.
Meanwhile, during the holidays, make sure you check out GOA's YouTube page for recent videos that GOA has produced.
These videos:
Also on the web, if you haven't friended GOA on Facebook, please make sure that you do so soon!
Finally, if you are already a GOA member, consider how you can amplify your voice in Congress by giving gift memberships to your close friends and family this holiday season.
Gun Owners of America Top 13 2013
About:Gun Owners of America (GOA) is a non-profit lobbying organization formed in 1975 to preserve and defend the Second Amendment rights of gun owners. GOA sees firearms ownership as a freedom issue. `The only no comprise gun lobby in Washington' – Ron Paul Visit: www.gunowners.org to Join.
By John Farnam
Oakbrook, IL --(Ammoland.com)- My long-time friend and colleague, Jeff Chudwin, once again organized a spectacular Program for all of us who are privileged to attended the 2014 ITOA (Illinois Tactical Officers' Association) annual Convention this week in Oakbrook, IL.
My friend Jeff Hall delivered his inspiring lecture on "Finishing the Fight." He is always a favorite!
The "Left of Bang" lecture was also riveting.
I only wish I could have attended them all!
In the vendor area, my friend John Klein of Sage showed me his new box-magazine-fed, autoloading, 37mm launcher, called the BML/37. It is a five-shooter and launches gas, baton, or any number of other less-lethal rounds as fast as the operator can press the trigger. It will be a boon to riot controllers!
He also has a series of chasses designed to update the M14, Mini14, and M1 Carbine. The M14EBR-R1 was particularly interesting. In upgrades the M14 with pistol-grip, rails, adjustable stock, etc.
The Soviet RPG is notoriously deadly within 200m. It remains extremely dangerous out to 600m, a good deal less dangerous at greater ranges. Infantrymen thus need to effectively engage RPG gunners before they get within the 600m threshold. The M4 is not up to that task! The M14 is, particularly in this new package. They're going to Afghanistan as fast as they can be made!
Springfield Armory had copies on display of their new XD Compact/Mod2, in 9mm and 40S&W. SA has made a real effort to make this pistol attractive to people with small hands. The slide is now slightly narrower than before, and the rear serrations are designed to make it easy to run the slide when using the overhand method that most instructors recommend. SA deserves a lot of credit for never being content to sit on their laurels!
At the Glock booth, I got a chance to handle the G42 (380Auto) more extensively than I have before. Many clever innovations currently incorporated into the G42 will manifest themselves in "Gen5" Glocks, which we'll be seeing in a year or two! Sooner than that, we'll be seeing a 9mm version of the G42, which will be single-column (9-shooter), only slightly wider, and eminently suitable for concealed carry, similar to the S&W Shield, XD/S, and the Kahr PM9.
Friends at M&A Parts ( www.mapartsinc.com ) , the preeminent supplier of AR parts and accessories, tell me that so many ARs have been sold over the past several years that the market is currently soft. However, that could all change overnight with the next turn of international events, even domestic events. The AR is still a favorite of American consumers, police and non-police like!
ITOA, like ILEETA and IALEFI, are gatherings I try not to miss. I love inspiring classes, wonderful comradery, and courageous vendors. It is the only way I can keep up!
Recommended!
/John
About John Farnam & Defense Training International, Inc
As a defensive weapons and tactics instructor John Farnam will urge you, based on your own beliefs, to make up your mind in advance as to what you would do when faced with an imminent and unlawful lethal threat. You should, of course, also decide what preparations you should make in advance, if any. Defense Training International wants to make sure that their students fully understand the physical, legal, psychological, and societal consequences of their actions or inactions.
It is our duty to make you aware of certain unpleasant physical realities intrinsic to the Planet Earth. Mr Farnam is happy to be your counselor and advisor. Visit: www.defense-training.com
Wyoming --(Ammoland.com)- One starts to wonder why Campbell county, WY, produces so many anti-gun politicians. Is there something in the water?
The reality is this: Campbell County is an fine example of how the anti-gun politicians operate,
and how these same politicians and lobbyists work together to advance evil.
Being there at ground zero is how we know just who the gun grabbers are.
And you can also measure the effectiveness of our grassroots efforts in the way the anti-gun politicians personally react when they are exposed — in the act of crushing freedom.
Following are some examples from Gillette.
…They'll shake a finger in your face
In 2011 the former Gillette Mayor Tom Murphy (Republican) shook his finger in my face inside the walls of city hall while he was in full contempt of the Second Amendment. WyGO was there to stop gun free zone expansion proposed by the Mayor. It was a day of victory when Mayor Murphy finally resigned in 2013.
…They'll join forces
Last year we exposed the Gillette police department's keystroke gun registration scheme. And in turn the political operatives joined together in a public press conference in an attempt to shroud the truth.
The current (and soon to be retired) Speaker of the House Tom Lubnau of Gillette, actually held a press conference standing next to Mayor Murphy and the Gun Registry Police Chief, Jim Hloucal.
Point and laugh: Their public cry only further exposed Gillette's political ring and the ties to Millions in public funds raised by the anti-gun Wyoming police lobby based in Campbell County. It was no surprise that Gillette Police Chief Jim Hloucal was a high ranking officer (Vice President) of this anti-gun lobby organization calling themselves the WY Association of Sheriffs and Chiefs of Police (WASCOP).
Byron Oedekoven a former Campbell County Sheriff — is the director of WASCOP's multi-million dollar operation that regularly lobbies against gun rights. Oedekoven held office prior to Sheriff Bill Pownall – who just last week turned in his resignation before he was to be removed from office for malfeasance.
…They'll continually deny the truth by running away from their own voting record
In the recent election cycle, Tom Lubnau (Republican) Speaker of the House came to the rescue of a known gun grabbing candidate — Democrat House Representative Mary Throne.
Directly in response to WyGO's mailing that exposed Mary Throne's bad voting record, Lubnau said, that he was tired of "this guy" (me), "raising money" on what he called "lies."
Lubnau defended Mary Throne, saying she was from Gillette and that "she was a rancher" and that "she grew up with guns." Lubnau a lawyer used trickery and a sleight of hand, Lubnau steered clear of the facts about Thrones voting record.
Lubnau himself believes that politician's votes should be hidden from their constituents. In fact, in 2013 Lubnau favoring a voice vote only, spoke against other lawmakers calling for recorded votes on the floor of house.
The famous Gandi quote tells the 'reality' of politics: "First they ignore you, then they ridicule you, then they fight you, and then you win."
And this also points to where we are right now.
Politicians that stand behind cover from the likes of Tom Lubnau are looking for one thing only — to stop the effectiveness of WyGO's grassroots efforts.
Their Modus Operandi is to say 'anything' that may divide us. But this is why we do what we do…to watch every move these turncoat politicians take.
And that brings me to the good news…
The part that politicians hate the most. WyGO's aggressive year-round grassroots activism.
It is very likely that the following image dances in the heads of anti-gun politicians, while lying awake at night. Don't you love it?
And finally with Thanksgiving upon us…
Join me with thanks to the financial supporters who help make the anti-gun politicians have sleepless nights, and hopefully a few nightmares too.
For Liberty,
Anthony Bouchard
Executive Director
Wyoming Gun Owners
About:
Wyoming Gun Owners is a nonprofit, nonpartisan, single-purpose citizens' organization dedicated to preserving and protecting the Right to Keep and Bear Arms as guaranteed by Article 1 Section 24 of the Wyoming Constitution and the Second Amendment of the U.S. Constitution.
Wyoming Gun Owners is the only organization taking action at this level–with an aggressive program designed to mobilize public support for pro-gun legislation as well as opposition to gun control. www.wyominggunowners.org
Calling all skilled veterans and patriots! We need your help in Ferguson, Missouri.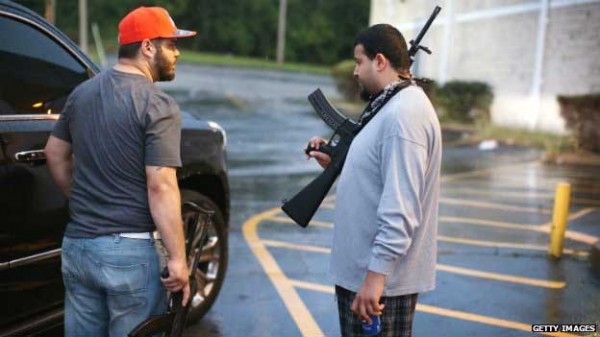 Ferguson, Mo - -(Ammoland.com)- Oath Keepers has a Security Team on the ground right now, in Ferguson, guarding businesses.
That team is led by local Oath Keepers, including retired Missouri police. last night, that team secured four local businesses after the riots erupted, and will do so again tonight, and as long as it takes, but they need your help! (See below for list of skills needed, and how to connect with the team).
They need more volunteers to assist them as they expect more looting and burning (they DO NOT trust Governor Nixon to safeguard these businesses. Twice now he has utterly failed to do so). It is expected that there will be even more arson attempts tonight, and on future nights, because the bad guys were so successful last night. If you have the skills to assist, and can make it, please go.
Because we suspected that Governor Nixon would drop the ball, we put a call-out among our membership early Monday morning, asking for volunteers, and got enough of a response to commit to protecting the property of four local small business owners (two Asian, one black, one white) in downtown Ferguson. Their shops are in the same strip mall. Those shop owners could not afford to hire security and several had tears in their eyes as they thanked our team for offering to help for free. They couldn't believe someone would be so kind as to volunteer without pay, to protect them.
We are getting additional requests for help from other Ferguson business owners and if we have enough volunteers to guard additional businesses in the days ahead, we will.
St. Louis area Oath Keepers member Sam Andrews is helping to coordinate and vet the prospective volunteers. Sam has requested that if you qualify and are willing, please grab your gear and start rolling toward Ferguson, and call Sam while on your way.
Time is of the essence, and he needs you there ASAP. Contact him here:
Sam Andrews
314-369-7850
tieroneweapons@att.net
If you call during darkness, keep in mind he may be a bit "busy" and unable to answer the phone. So, as a default, roll out and try him as you drive. We WILL have gas money to reimburse you, so save all gas receipts (you must have them to get reimbursed).
If you arrive in the area during darkness, DO NOT attempt to go to downtown Ferguson in any attempt to link up with the Security Team there. That is just too dangerous a thing to try to do in the middle of riots, in the dark. Instead, go to Sam's shop, in nearby Eureka, Missouri, and wait till daylight. He will have someone there to liaison, interview, etc. and then he will bring you in once he has vetted you.
Here is his shop address:
Tier One Weapon Systems
223 Thresher Rd.
Eureka, Mo. 63025
Here are the skillsets/experience we are looking for on the Ferguson Oath Keepers Security Team:
1. Police Officers (preferably with 5 years or more experience) street cops or corrections.
2. Forward deployed assets, such as scouts, with binocular range finder and requisite equipment, and the right field experience.
3. Communications experts with HAM and/or FRS radios
4. Direct action infantry (11B or 0311). You need to have your own gear necessary for this mission, including your own body armor, tactical lights, and other essential tactical gear, and cold weather gear. etc. Personal Security Detail training and experience a plus.
5. Photographers/cameramen with video and still-camera, preferably with combat experience, or similar high stress field experience. Also, we prefer that they have their own body armor and cold weather gear. Photographers need to be able to film all activity outdoors in all weather. We want to film any encounters with looters, as potential evidence. We also need someone who can live-stream.
6. Private drone operators, with drone mounted cameras.
7. Truck drivers (4WD) (military experience preferred)
8. Medics and Paramedics with own gear. Both military medics and corpsmen, and civilian paramedics and EMTs, are needed.
9. Experienced Fire-Fighters.
Please be prepared to substantiate your qualifications. Keep in mind this is a dangerous situation and only those with the right mindset (cool under pressure, in control of themselves), skillsets, and experience should even think of going there. If you are not qualified, do not go.
All should bring a gas mask if at all possible. Also, all volunteers must bring their own IFAK (with tourniquet, combat gauze, pressure bandage, chest seals, etc). You should also bring a sleeping bag and a cot if you have one. We will provide the space to sleep in. Any questions on what to bring, call Sam and ask him.
Oath Keepers will help with logistics such as gas money, food, water, and other support. Please keep all gas receipts! We want this to be as well organized as possible, and will work hard to make it so.
If you cannot make it there in person, but want to donate to the Ferguson Security Team Fund, Go here:
SECURITY TEAM DONATION LINK: https://www.formstack.com/forms/?750628-oJ9AeG1sgf
This is a good chance for us to do something very positive, and by guarding businesses owned by black, Asian, and white owners, we show that when we say we stand up for the rights of all Americans, we mean it.
We still fully support the rights of PEACEFUL protesters, but we also feel obligated to help protect the community from the violent looters, shooter, and burners, the provocateurs, and the racists who are trying to turn this into a race war. This is not about race. Not for us.
It's about rights. And it is critical that we not leave fellow Americans defenseless while politicians play their games and fail to do their duty.
For the Republic,
Stewart Rhodes
Founder and President of Oath Keepers
www.oathkeepers.org
PS – we are desperately in need of cameramen/photographers
Second Grocery Chain Stands Its Ground.
North Carolina --(Ammoland.com)- Score that: Freedom 2, Bloomberg 0.
That's right, Michael Bloomberg's subsidiary, Moms Demanding Action (MDA) has been told to take a hike by yet another grocery chain after Kroger invited the militant moms to take their bossy ways elsewhere.
So as of now, no chain has posted because of MDA's dishonest tactics. That's right, Bloomberg's Moms are batting exactly zero in North Carolina.
Grass Cannot Grow Without Roots
You see, for all of his billions, there is one thing Michael Bloomberg cannot buy. That is grass roots support. Despite financial sleight of hand aided by a sympathetic media, Moms Demanding Action is simply a well funded shell organization with little if any grass roots support. The Second Amendment, however; has broad and deep support here in the Tar Heel state.
Thank Harris Teeter
CONTACT HARRIS TEETER: Let them know that you appreciate their respecting your lawful rights.
CONTACT INFO
Email: customerrelations@harristeeter.com
1-800-432-6111, option 2

Harris Teeter Inc.
Attn: Customer Relations
PO Box 10100
Matthews, NC 28106-0100
Lies Told by Moms Demanding Action
Click here to learn the full details of the deceptions spread by the so-called Moms Demanding Action (or rather Moms Demanding Gun Bans).
Additional Skills Needed for the GRNC Alert Team:
A person is needed to expand the GRNC alert team. Good writing skills is a must along with the ability to coordinate with personnel at various levels. Knowledge of HTML and ability to manipulate HTML style emails on the code level. Strong understanding of desktop publishing concepts and Microsoft Office tools. Person should be able to translate legal, political, technical and firearms jargon into layman's terms and make the public care about the issue. Familiarity of a mass emailing system like Constant Contact is a nice to have.
If interested, please contact GRNC via the following e-mail address: alert@grnc.org
About: Grass Roots North Carolina is an all-volunteer organization dedicated to preserving the freedoms guaranteed us by the Bill of Rights. Our main focus is the right to keep and bear arms. GRNC was central to drafting and passing North Carolina's concealed handgun law and since that time has continued to push for improvements to gun laws. Visit:www.grnc.org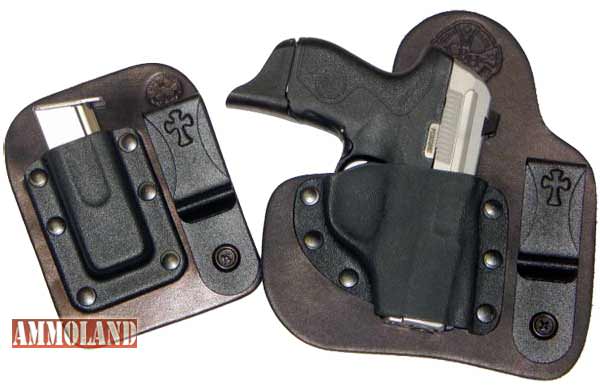 Republic, MO - -(Ammoland.com)-As the leading manufacturer of Carry and Conceal Products, CrossBreed Holsters strives to have a holster available for the customer as soon as a new firearm or accessory is released.
CrossBreed Holsters confirms fit for the Beretta Pico, and the Glock 42 with LaserLyrte laser
CrossBreed Holsters currently offers a full line up of handcrafted holsters to accommodate the Beretta Pico, and Glock 42 with the LaserLyte laser, including the patented MiniTuck which is recognized as one of the most comfortable IWB holster on the market today.
CrossBreed has several holster options as well as magazine carriers to accommodate these two firearms: including the Appendix Carry, Ohai, Bedside Backup, Purse Defender and their Modular Holsters with RAM mounting capabilities.
The craftsmanship of CrossBreed combined with their focus, reputation, credibility and customer service ensures the customer will be satisfied with their choice of CrossBreed.
Crossbreed Holsters, LLC was started in 2005 by Mark Craighead to bring all of the best holster features together in one product without any of the non-functional design elements found in many holsters on the market. Mark's new breed of holsters has grown into a company strong with integrity, craftsmanship and customer service, producing a quality line of all-American made holsters. To learn more about Crossbreed Holsters, LLC visit www.crossbreedholsters.com
NJOA opposes S2538: Prohibits use of snares in trapping of wildlife.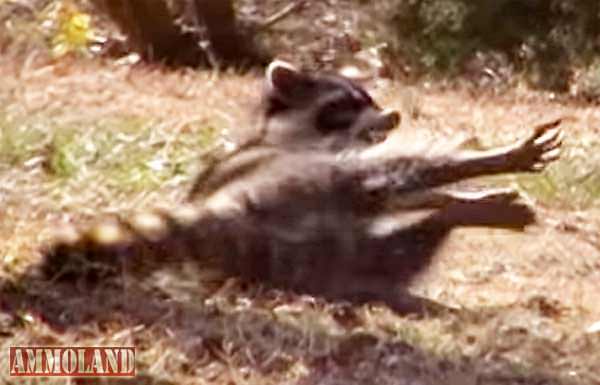 TRENTON, NJ --(Ammoland.com)- On October 27, 2014 Senator Greenstein, District 14 (D), and Senator Vitale, District 19 (D), introduced Senate bill S2538.
The bill, if passed, would outlaw the use of snares as a legal method of trapping in New Jersey.
It is the position of the New Jersey Outdoor Alliance not only to oppose proposed bill, S2538, but to call for legislative remedy to reverse years of public exposure to, and the proliferation of reported cases of, rabies epizootic caused by prior actions that eliminated trapping devices for population management.
History:
Prior legislation that eliminated trapping devices has put residents at risk for rabies and other public health risks. On October 1, 1985 a law went into effect that banned the use of leg hold traps. Prior to the law, the leg hold trap accounted for the harvest of over 40,000 raccoons and 13,500 fox per year. The leg hold trap was a proven tool for the management of wildlife and provided controlled harvests without undue stress on targeted species.
As a consequence of the ban of leg hold traps, the harvest of rabies vector species dropped precipitously towards zero. This created a perfect storm for the rapid spread of rabies throughout the entire state of New Jersey. Additionally, it provided an environment that allowed for the dramatic rise in a new predator species; the Eastern canid (Canis latrans "var."), commonly known as the coyote.
Before implementation of the leg hold ban New Jersey had not yet detected its first case of rabies carried by raccoons. Although discovered in West Virginia, Delaware and Maryland, New Jersey remained free of the virus. The rabies epizootic spread into New Jersey through Warren and Hunterdon counties in 1989. This introduction took place concurrently with raccoon and fox populations growing to historical levels and carried throughout New Jersey in three years.
According to the New Jersey Department of Health, Division of Epidemiology, "All areas of the State of New Jersey, including urban centers, have been affected by the raccoon rabies epizootic. Suburban areas in which raccoons, people and pets are in close proximity have had the highest number of cases. From 1989 through 2010, over 6,000 New Jersey animals were confirmed to have Rabies." Updated New Jersey Department of health figures for 2014 indicates the number of confirmed cases to have reached 6,966. "The rabies virus is now established in the raccoon population resulting in an average of about 280 animal cases annually. Raccoons account for 77% of the rabid terrestrial animals diagnosed."**
After the ban on the leg hold trap, a "snare" trap was introduced as an alternative trapping method with mixed results. It took time for trappers to become proficient in the use of snares and attrition occurred, estimates are a reduction from 6000 to 500 trappers. Those remaining, through trial and error, became effective in the use of snare, which works well under ideal environmental conditions and for use on specific species.
Examples of less than ideal conditions, or species where the snare may not be effective, are raccoon and coyote. Harvest numbers for raccoon were over 40,000 in 1984 and dropped to 9,700 in 2013. The use of the snare is not as effective of a tool as the leg hold trap in harvesting the excess population of this species
Also as a result, the coyote has expanded its range in New Jersey to include all 21 counties, creating a public risk for residents. As the coyote population grows so too does contact with people.
This has resulted in six reported coyote/human attacks in recent years. Recently there was an attack on a three year old, and a rabid coyote also transmitted rabies to an adult.
Regarding a coyote attack in Middletown, NJ, CBS News, New York, did a report titled, "New Jersey animal control officers concerned by spike in rabies cases." The article states,
"An alarming spike in rabies cases has caused concern in part of New Jersey and officials are trying to get the word out Wednesday. It is the worst I've seen in 15 years of doing the job of animal control officer, Robert Card said."… So far 13 raccoons and one fox have tested positive for the brain eating disease. Another two raccoons and one fox are being tested. …Experts said that the best precautions are to keep pets and kids supervised, avoid contact with wild animals and keep garbage tightly secured to avoid attracting raccoons."
Some experts have also said that the reintroduction of the leg hold type trap would greatly reduce both raccoon and fox populations thus reducing the risk of these species spreading rabies to people.
Since 1985 a number of new traps have been introduced as alternatives to the leg hold trap. Part of the 1984 legislation, 23:4-22.4 required Rutgers University to conduct a study to identify or develop an animal trap which reduces injury and pain to both targeted and non-targeted animals which are caught in the trap. This report was to be presented to the Fish and Game Council within one year of the effective date of the trap ban. To date there has been no report produced.
Summary:
There is clear evidence to consider that that the banning of a proven effective tool for wildlife management has resulted in the greatly increased risk of rabies to New Jersey residents. NJOA strongly opposes S2538 as it would remove the only device used for population management, and is useful for targeted species.
Additionally, NJOA recommends the immediate consideration of alternative types of traps that have been developed since 1984 for introduction in New Jersey. The use of effective trapping devices will provide for effective control of wildlife populations, the reduction of exposure to the rabies virus and an increase in public safety.
(c) 2014 Authors: Ed Markowski and Anthony Mauro.

Reviewed by:
Len Wolgast: BS, MS, PhD, Rutgers University.
Professor emeritus of wildlife ecology and management.
Former Fish and Game Council member.

Ron Jones:
Nationally recognized speaker for wildlife control and outdoor topics.
Trapper training instructor and member of New Jersey Wildlife Damage Control Association.
Anthony P. Mauro
Sr. Chairman,
New Jersey Outdoor Alliance: "We've got your back!"
JOIN NJOA: http://www.njoutdooralliance.org/support/njoa.html
About:
NJOA – The mission of New Jersey Outdoor Alliance is to serve as a grassroots coalition of outdoorsmen and outdoorswomen dedicated to environmental stewardship. We will champion the intrinsic value of natural resource conservation – including fishing, hunting and trapping, among opinion leaders and policy makers. We will support legislation, and those sponsoring legislation, that provides lasting ecological and social enrichment through sustainable use of the earths resources. Visit: www.njoutdooralliance.org
PRESCOTT, ARIZONA – -(Ammoland.com)- Continuing the reminder that pistol shooting does not have to be all business but can also be just plain fun, Davidson's has come up with two new finishes for the Walther PK380.
Now offered in a "Red Tiger Stripe" and "Cheetah" finish, consumers are no longer tied down to "any color as long as it's black".
While the PK380 is excellent for concealed carry, these new finishes for this pistol are sure to strike up conversations at the range as well as letting the owner have something truly unique and lively in their collection.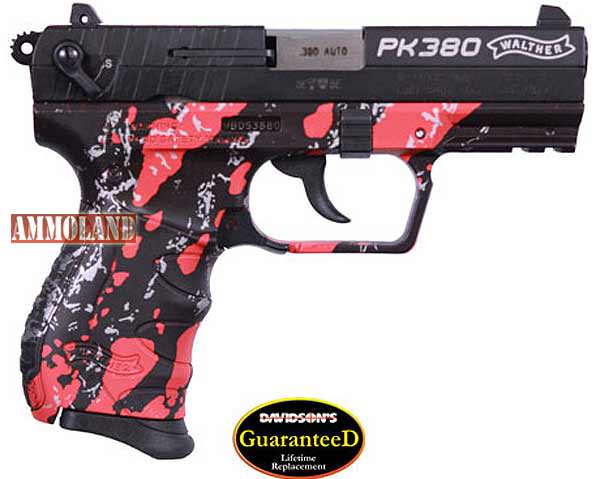 The Walther PK380 is a small, concealable double-action pistol, chambered of course in .380ACP, with a 3.66" barrel. The slide of the PK380 is easily operable making this a great choice for many female shooters or any gun enthusiast who may have smaller hands or lacks the grip strength traditionally needed with larger, heavier-caliber pistols. The PK380 has an external hammer, and an integral accessory rail for adding a light or laser.
Standard features for the PK380 include 3-dot sights, an 8+1 capacity, an overall length of 6.5", unloaded weight of just 19.4 ounces, and each model includes two magazines. With an ambidextrous magazine release and manual safety, the PK380 is just right for either left or right-hand shooters.
Consumers can order either of these two new exclusives from their Davidson's dealer or online at their consumer website, GalleryofGuns.com, by selecting item# 5050319 (Cheetah) or 5050318 (Red Tiger Stripe).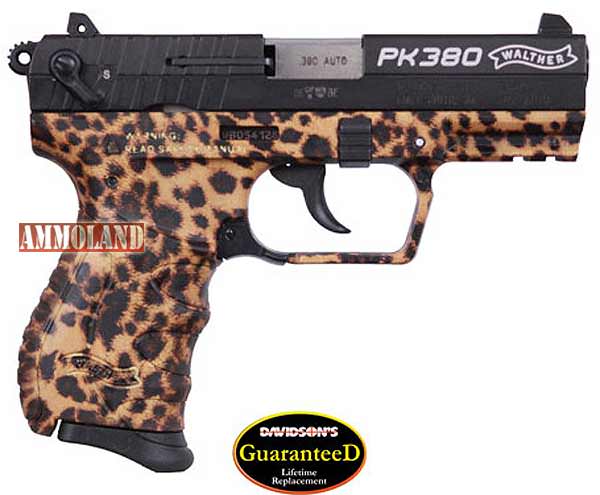 About Davidson's: Founded in 1932 Davidson's has grown into one of the nation's top firearms wholesalers. Located in Prescott, Arizona it proudly distributes over 80 brands of firearms to dealers nationwide. The company's "GuaranteeD Lifetime Replacement Program" and its consumer website GalleryofGuns.com are two of the company's unique services designed to help promote the businesses of its dealers. For more information please call 336-665-0644.
By AWR Hawkins
Washington DC - -(Ammoland.com)-  During the November 20 2014 attack at Florida State University (FSU) a student --who is also an Army combat vet– was close enough to the gunman to shoot and kill him but was not allowed to have a handgun for self-defense even though he has a concealed carry permit (CCP).
This is because Florida law currently bans campus carry. 
A bill to change that law and allow campus carry was thwarted by current FSU President John Thrasher in 2011, when he was a state senator.
According to Students for Concealed Carry at Florida State (SCCFS), the student had a CCP and a "clear shot at the shooter" but the campus carry ban rendered him defenseless when 31-year-old Myron May opened fire. In other words, although he had "the training and skills necessary to end the shooting… [the student was] powerless due to Florida's laws." 
The Miami Herald reports that news of the FSU shooting, and the defenseless posture it left students in, has already stirred lawmakers to talk about lifting the campus carry ban. House speaker Steve Crisafulli (R-Merritt Island) said a time of grieving over the FSU tragedy needs to be honored, after which the legislature "will consider all factors that contribute to stopping tragedies like this from happening in the future." 
SCCFS is calling on FSU President Thrasher to change his position on campus carry and support the right for students with CCPs to carry handguns for self-defense.
Follow AWR Hawkins on Twitter @AWRHawkins
About:
AWR Hawkins writes for all the BIG sites, for Pajamas Media, for RedCounty.com, for Townhall.com and now AmmoLand Shooting Sports News.
His southern drawl is frequently heard discussing his take on current events on radio shows like America's Morning News, the G. Gordon Liddy Show, the Ken Pittman Show, and the NRA's Cam & Company, among others. He was a Visiting Fellow at the Russell Kirk Center for Cultural Renewal (summer 2010), and he holds a PhD in military history from Texas Tech University.
If you have questions or comments, email him at awr@awrhawkins.com. You can find him on facebook at www.facebook.com/awr.hawkins.
By Michelle Malkin
Los Angeles, CA - -(Ammoland.com)- In his 967-word statement to the nation about the Ferguson grand jury decision on Tuesday night, President Obama devoted precisely one sentence to the risks and sacrifices police officers make to keep the peace.
Just One!
Obama delivered a tepid, obligatory acknowledgement that "our police officers put their lives on the line for us every single day." But he sandwiched it between a finger-wagging admonition that cops need to "show care and restraint" and a pandering discourse justifying the "deep distrust" that "communities of color" have toward law enforcement because of the "legacy of racial discrimination in this country."
Note: Multiple African-American witnesses told the panel that teen Michael Brown, suspected of robbing a local market, charged Officer Darren Wilson before his shooting death. The grand jury concluded that there was no probable cause for indicting Wilson after considering hundreds of pages and scores of hours of witness and expert testimony.
Yet, Obama's first priority was to dwell on racial injustice against "communities of color," and his first instinct was to warn police officers to restrain themselves.
Only after expending 756 words on the need to "understand" the "problem" that "communities of color" have with police did Obama address the thugs of color "throwing bottles" and "smashing car windows" and "using this as an excuse to vandalize property" in the name of social justice.
The Nobel Peace Prize winner had nothing to say about the hate-filled "F**k the police" refrain from rioters of color in Ferguson and anarchists of pallor in Oakland and Occupy Wall Street pot-stirrers of privilege poisoning social media.
The nation's self-styled healer of souls was mum in response to black radical grievance-mongers' calls to vengefully burn Ferguson to the ground — a seething sentiment echoed the next day by Brown's stepfather.
Mr. Hope and Change stayed silent about the lynch-mob instigators calling for Wilson to be shot and his family murdered.
And while the uniter-in-chief has given several public shout-outs to Brown and his family, he has delivered no special national address addressing the families of police officers ruthlessly targeted by domestic terrorists and racist radicals.
Obama used his bully pulpit this week to bemoan the "real issues" of discrimination by some police officers.
But he said nothing about the murderous strain of racial animus against America's men and women in blue.
It's part of a longstanding cultural war against cops that has permeated academia, Hollywood, media and "progressive" halls of power for decades — from the "pig"-hating Weather Underground to mainstream rappers to MSNBC's [race baiter] Al Sharpton to high-ranking convicted cop-killer Mumia Abu-Jamal's advocates such as former Obama administration green jobs czar Van Jones.
And the bloody beat goes on.
In October, a militant black nationalist and jihadist vigilante attacked white New York police officers with a hatchet. Zale Thompson maliciously wounded Officer Kenneth Healey in the head and slashed Officer Joseph Meeker in the arm. Thompson was no poor, uneducated youth. He is a College of New Rochelle liberal arts alumnus and one-time master's degree candidate at Obama's alma mater, Columbia University.
As the New York Post reported, Thompson was a radical "black power" proponent who converted to Islam, obsessed over jihad, spent months consuming pro-ISIS propaganda and "wanted 'white people to pay' for slavery."
Thompson was hailed as a "crusader for justice" by the Queens chapter of the New Black Panther Party. That's the same anti-white hate group whose members instigated racially charged chaos in Ferguson; racially charged intimidation at a Philadelphia voting booth in 2008 that went unpunished by the Obama administration; and racially inflammatory threats against the innocent Duke lacrosse players exonerated of false rape accusations in 2007.
A week after Thompson waged his racist anti-cop jihad, another police officer in Washington, D.C., was ambushed by an ax-wielding assailant in a chillingly similar attack. He remains on the loose.
To these men and women of all colors on the front lines, risking their lives against homeland security threats of all kinds, Obama last night offered hundreds of lines of warning and lecturing.
But not this one word: "Thanks."
About: Michelle Malkin
Michelle Malkin is the author of "Culture of Corruption: Obama and his Team of Tax Cheats, Crooks and Cronies" & "Unhinged: Exposing Liberals Gone Wild". Her e-mail address is malknblog@gmail.com.
Bedford, MA - -(Ammoland.com)- During a record-breaking time with frigid temperatures, mounds of snow and blizzards across the country, people still have to get out and go to work, attend school, shovel snow, and even sit in the stands to watch football.
We can't stop our daily routine, but we can make choices to be comfortable during these conditions. ThermaCELL Heated Insoles, ( tiny.cc/agvovw )  and ProFLEX Heated Insoles ( tiny.cc/0eowpx )  can help you stay warm from head to toe.
"When your feet are cold, the rest of your body is miserable, whether you're out working, watching a ball game, sitting in a tree stand or any other outdoor activity," said Josh Silvia, marketing manager for ThermaCELL Heated Insoles.

"Our products give you the capability of staying warm, so you can handle the cold elements for many hours."
Both ThermaCELL Heated Insoles products have temperature settings controlled by a wireless remote, allowing for easy temperature adjustment without removal from shoes or boots, ultimately offering convenience as well as comfort. The wireless remote control allows the user to choose from two temperature settings (Medium or High), as well as no heat. They are also equipped with high-tech wireless thermal technology and boast many benefits.
ThermaCELL Heated Insoles are the leader in comfort technology, featuring these benefits:
Regulated Heat—Advanced heat sensors maintain consistent temperature up to five hours per charge.
Remote Control—Easily adjust temperature settings with a small wireless remote.
Three Temperature Settings—Select Medium, High or No Heat, on the remote control to maintain desired temperature
Wireless and Rechargeable—Lithium-Ion Polymer batteries fully recharge in less than four hours and are completely wireless, requiring no external straps or packs
Water Resistant—Insoles are protected against moisture and perspiration
Custom Fit—Insoles come in five sizes and can be trimmed to fit most types of boots and shoes
Quality Tested—SATRA, a worldwide leader in footwear research and development, tested ThermaCELL Heated Insoles for durability and heating.
Wireless Remote Control Benefits include:
Designed to hang from belt, keychain or zipper
Small enough to easily fit in pocket
Activates insoles and allows the user to select from two temperature settings plus no heat
Controls the insoles from a distance up to seven feet away
Programmed to control one specific pair of insoles and works in a variety of environments
Sizing
Both styles of ThermaCELL Heated Insoles are customizable to fit any shoe size from women's 4.5 to a men's 14, and are available in: small medium, large, x-large and xx-large
The ProFLEX Heated Insoles ( tiny.cc/0eowpx ) have all of the benefits of ThermaCELL Heated Insoles, with additional product features including:
One-of-a-kind—The only insoles on the market today with removable, rechargeable batteries and remote control operation.
Rechargeable, removal battery—The battery can easily be changed without removing insole from footwear. Simply pull out the battery and replace with a spare for extended heat. Additionally, the battery is covered in Poron, an antimicrobial, shock-absorbing cushion.
USB or Wall Charging—Wall charger is included, and contains a USB cable so insoles can be charged from any USB powered port or wall outlet. The cable on the battery charger can be disconnected and used as a protective carrying case for the batteries.
Highly Water Resistant—Insoles are highly water resistant to protect electronics from moisture and perspiration, and were manufactured using a unique protection process.
Advanced Comfort—Created with a superior material for advanced comfort and flexibility. Made from Polyurethane foam that is breathable, conducts heat efficiently, has great shape retention and shock absorbency for continued comfort.
Developed with SATRA—SATRA contributed to the development of the ThermaCELL Heated Insoles ProFLEX model, including extensive testing on durability and heating performance.
For more information about both Heated Insoles products, visit www.thermacell.com or call 1-866-753-3837.
SEATTLE, WA --(Ammoland.com)-  Click here to read your copy of the Firearms Accessories Issue – GunUp the Magazine December 2014, now free to readers of AmmoLand Shooting Sports News.
Thank you GunUp!
Take an in depth look at new firearms accessories and the Troy Defense SMG LAMB Carbine, also we report back from the Brownell's Lady Three Gun Event and list the Guns of "Justified".
GunUp the Magazine is now available for your mobile device! Our app gives you access to every issue of GunUp the Magazine; subscriptions start at $0.99 per month for new issues! Get the app now!
Print edition is $6.00 issue and available on Amazon.com or for an annual subscription, available on Amazon ( tiny.cc/3rnwpx ) .
About GunUp, Inc.
GunUp, Inc., located in Seattle, Washington, was founded in 2010 by Dan Hall, a combat veteran and firearms enthusiast. Working with a team of like-minded, Internet savvy technicians and programmers, they created the only online firearms community where new and experienced gun owners can access current product information and access subject matter experts in the firearms industry. www.gunupthemagazine.com
Melbourne, FL --(Ammoland.com)- Introducing the Smith & Wesson Governor replica from Ring's Manufacturing. The Smith & Wesson Governor is molded from solid blue polyurethane to differentiate them from a live weapon.
The new Smith & Wesson Governor is a snub-nosed double action revolver built on the Z-frame, similar to a stretched N-Frame, with a lightweight alloy frame. It can fire 2½ inch .410 shotgun shells, .45 Colt, and .45 ACP. The rear sights are fixed and front sights on both the standard and crimson trace models feature a tritium night sight that is drift adjustable for windage corrections.
It holds six rounds and due to the wide selection of cartridges can be loaded in a "Mix six" fashion. For most users that own the Governor for a close-range defensive handgun..
Blueguns' Smith & Wesson Governor is a 1:1 exact replica of the original S & W Governor allowing officers to train in safe realistic tactical scenarios without the need to use their duty firearms. All Blueguns are 100% manufactured in the USA.
More on BLUEGUNS - Blueguns allow officers to train in realistic tactical scenarios without the need to use their duty firearms. It also protects their live weapons from accidental damage during training exercises and provides a safe training aid. The "Blueguns" are realistic 1:1 replicas of actual firearms in a range of popular handguns, sub-machine guns, lights, knives, pepper sprays, and radios. All Blueguns are 100% manufactured in the USA.
The magazines offered fit the real firearm for realistic magazine change exercise. Plus train for weapon retention, disarming, sudden assault training, and use of force consideration are just some of the applications for "Blueguns."
These firearms training aids are molded from solid blue polyurethane to differentiate them from live weapons. We continue to offer Rubber Props for the movie and television industry along with these special Police products. Special order for "black guns" on all models except for GLOCKs.
The new item still to be introduced is the Taurus 709 Slim and many more in 2015.
Blueguns sales are to Police, Military, Para, Trainers and Holster Manufacturers only. Contact any of our distributors or direct. Also sold to retail dealers for display in the stores and to mount accessories on for demonstrations. They are also ideal for displaying with holsters. Visit our web page at www.blueguns.com.
Columbus, OH --(Ammoland.com)- The fight to protect hunting with dogs is a top priority at USSA as we closely monitor on average more than 75 dog bills every year.
Join USSA's Associate Director of State Services, Adam Wright, as he discusses his own personal love of hunting with dogs and the importance of protecting the sport.
About:The U.S. Sportsmen's Alliance is a national association of sportsmen and sportsmen's organizations that protects the rights of hunters, anglers and trappers in the courts, legislatures, at the ballot, in Congress and through public education programs. Visit www.ussportsmen.org.
By Thomas Sowell
California --(Ammoland.com)- Jonathan Gruber's several videotaped remarks about the gross deceptions that got ObamaCare passed in Congress should tell us a lot about the Obama administration.
And the way that the mainstream media hesitated for days to even mention what Professor Gruber said, while they obsessed over unsubstantiated charges against Bill Cosby, should tell us a lot about the media.
Whatever did or did not happen between Bill Cosby and various women is not likely to affect the lives of 300 million Americans. But ObamaCare does.
For both the politicians and the media, this was not just an isolated incident. Gruber's videotaped discussions of the complicated deceptions built into ObamaCare with his help, designed to take advantage of what he called the "stupidity" of the public, are all too typical of the role played by the political left.
Neither the politicians nor the intelligentsia — including the media — want that role exposed for what it is.
Former Speaker of the House Nancy Pelosi acted as if she had never heard of Jonathan Gruber, and had no idea who he was. But she too had been caught on tape, a few years ago, citing him as someone whose support of ObamaCare was supposed to show that the "experts" knew how good it was.
President Obama gave a somewhat more sophisticated version of the same act. He pointed out that Professor Gruber was not part of his staff. But he did not mention that Gruber had been to the White House 19 times, and the Obama administration had paid Gruber about $400,000 of the taxpayers' money for his supposedly unbiased expert opinion.
Gruber's own statements seem to indicate that his mathematical models were enough to baffle the Congressional Budget Office in its efforts to figure out how ObamaCare works. That kind of expertise apparently does not come cheap. Moreover, the 400 grand is chump change compared to the millions that Jonathan Gruber has reportedly raked in from state governments for his expertise.
Barack Obama is currently playing the same political game of parading experts by citing a list of prominent law professors who say that he is not exceeding his Constitutional power by granting amnesty to millions of illegal immigrants.
Someone at the Fox News Channel has checked out these professors and found that every one of them whose political registration could be traced is a Democrat.
But the names of these profs are still being paraded as if they were simply eminent scholars seeking the truth. Maybe. But maybe not.
Whether the issue is ObamaCare, amnesty for illegal immigrants or "global warming," when you hear that "all the experts agree," that may mean nothing more than that the fix is in. And "all" may mean considerably less than 100 percent — or even 50 percent.
No one can know for sure what motivated Professor Gruber to do what he did, or what motivated the media to stonewall as if he had never spilled the beans, or the liberal law professors to give Obama cover while he violated the Constitution.
But running through all of their actions seems to be a vision of the world, and a vision of themselves, that is a continuing danger to the fundamental basis of this country, whatever the specific issue might be.
Probably few people on the political left are opposed to the Constitution of the United States, much less actively plotting to undermine it. But, on issue after issue, what they want to do requires them to circumvent the three words with which the Constitution begins: "We, the people…"
Many on the left may want to help "the people." But once you start from the premise that you know what is best for the people, better than they know themselves, you have to figure ways around a Constitution based on the idea that the people not only have a right to choose their government and control government policy with their votes, but also that there are vast areas of the people's lives that are none of the government's business.
Jonathan Gruber's notion that the people are "stupid" is not fundamentally different from what Barack Obama said to his fellow elite leftists in San Francisco, when he derided ordinary Americans as petty people who want to cling to their guns and their religion.
We need to see through such arrogant elitists if we want to cling to our freedom.
About Thomas Sowell
Thomas Sowell is a senior fellow at the Hoover Institution, Stanford University, as well as a prolific author including Black Rednecks And White Liberals. His website is www.tsowell.com. To find out more about Thomas Sowell and read his articles visit his website above.
By Chuck Norris
Dallas, TX - -(Ammoland.com)- Last week, when "Fox & Friends" highlighted my most recent column, titled "Neutering Religious Holidays," liberals came out of the woodwork to try to defend President Barack Obama's record.
So I decided to do a little research and see just how spiritual his past Thanksgiving addresses have been and compare them with the thoughts of our founding president, George Washington.
In 2013, Obama's Thanksgiving address didn't give a single mention of the Pilgrims, their Christian devotion or thanks to God. He did, however, share his gratitude for the Native Americans and their "generosity during that first Thanksgiving." He gave a litany of "we give thanks" lines, but none of them included faith.
In 2012, Obama didn't make a single reference to the Pilgrims, their faith, their God or his God, either. Instead, he explained that Thanksgiving is a nonspiritual day for his family and most Americans:
"For us, like so many of you, this is a day full of family and friends, food and football. It's a day to fight the overwhelming urge to take a nap — at least until after dinner. But most of all, it's a time to give thanks, for each other and for the incredible bounty we enjoy."
He made a single generic reference to our religious choice, but in a twisted progressive reinterpretation of Thanksgiving's purpose:
"Today we give thanks for blessings that are all too rare in this world — the ability to spend time with the ones we love, to say what we want, to worship as we please, to know that there are brave men and women defending our freedom around the globe, and to look our children in the eye and to tell them that here in America, no dream is too big if they're willing to work for it."
Obama declared that "Thanksgiving is a chance to put it all in perspective," but that refocus didn't include God or faith. Rather, it was just "to remember that, despite our differences, we are — and always will be — Americans first and foremost."
Going back to 2011, I finally found a reference to the "first Thanksgiving" in Obama's Thanksgiving address, but it was not exactly our traditional religious picture of the Pilgrims. In fact, it had nothing to do with the Pilgrims giving thanks to their Christian God for their survival and harvest. Rather, he said, "The very first Thanksgiving was a celebration of community during a time of great hardship." He said the Pilgrims "had faith that tomorrow would be better than today," but there was no mention of their faith in God. (Sounds as if Obama's indoctrination as a community coordinator was successful under the tutelage of Bill Ayers and Saul Alinsky's "Rules for Radicals. ( tiny.cc/2y9c3w ) ")
In 2010, in a 700-word Thanksgiving address, the president didn't give a single reference to any aspect of Thanksgiving's religious history, its religious purpose or gratitude in God, either, save the tip of his hat to "the God-given bounty of America." Yet he didn't forget to include the same old progressive drivel for Americans to consider our country's journey "since that first Thanksgiving."
In 2009, Obama started his reign with a Thanksgiving address that excluded any reference to a Pilgrim or Thanksgiving's real history and any gratitude to God, though he did conclude with the words "God bless you."
For five years, the president has flunked Thanksgiving Day remembrance and proclamation. Will he do so again in 2014?
Friends, what am I missing? If it were up to President Obama and his liberal minions across this land, Thanksgiving would turn into nothing more than a day of gratitude for things like his Affordable Care Act. We can't allow that to happen.
We must continue to explain to our children and our children's children about the religiously steeped history of Thanksgiving. We must tell them about the devoted Christian faith of the Pilgrims and how they crossed the Atlantic clutching their Geneva Bibles. They trusted in God and Jesus despite facing horrendous hardships and loss of life. They learned to "give thanks in everything" (1 Thessalonians 5:18), and the Almighty rewarded their perseverance and faith.
And along with all that believing history, we must remind our posterity what I said last week: Let us never forget there was once a time in the U.S. when people and even presidents weren't afraid to stand for traditional values and encourage others to do the same.
If Obama is looking for a Thanksgiving address this Thursday to model, then I recommend he look no further than Presidents George Washington and Abraham Lincoln. I dare him to cite them even in part.
In fact, I'd call on all Americans to read one or both of their speeches in their entirety before they bow their heads in thanks for the Thanksgiving meal. You can easily find them through an Internet search.
Washington was the first president to issue a Thanksgiving Day proclamation, and his action wasn't alone. In 1789, the first year of his presidency, Congress passed a resolution that asked Washington to "recommend to the people of the United States a day of public thanksgiving and prayer to be observed by acknowledging, with grateful hearts, the many signal favors of Almighty God."
So on Oct. 3, 1789, President Washington gave a 450-word religious proclamation, which contains, from beginning to end, nothing but a list of blessings for which the nation should be thankful to exclusively God.
Among those bountiful blessings is this partial list from Washington:
"Whereas it is the duty of all Nations to acknowledge the providence of Almighty God, to obey his will, to be grateful for his benefits, and humbly to implore his protection and favor … now therefore I do recommend and assign Thursday the 26th day of November next to be devoted by the People of these States to the service of that great and glorious Being, who is the beneficent Author of all the good that was, that is, or that will be — That we may then all unite in rendering unto him our sincere and humble thanks … and also that we may then unite in most humbly offering our prayers and supplications to the great Lord and Ruler of Nations and beseech him to pardon our national and other transgressions."
Follow Chuck Norris through his official social media sites, on Twitter @chucknorris and Facebook's "Official Chuck Norris Page." He blogs at http://chucknorrisnews.blogspot.com.
About:
Action hero and Second Amendment activist, Chuck Norris is one of the most enduringly popular actors in the world. He has starred in more than 20 major motion pictures. His television series "Walker, Texas Ranger," which completed its run in April 2001 after eight full seasons, is the most successful Saturday night series on CBS since "Gunsmoke."In 2006, he added the title of columnist to his illustrious list of credits with the launch of his popular Internet column. Now Chuck is a regular contributor to AmmoLand, click the following link to See more of Chuck Norris on AmmoLand Shooting Sports News.
USA --(Ammoland.com)- Be Adaptive has the motto, "If you can dream it, we can build it."
We would like to share an inspiring business story (video below) with you highlighting an extraordinary company, and our hope is that you will do the same with your family and friends.
In today's stressful, technologically connected world, it's often difficult to find time to stop and reflect on the blessings in our lives. And while each of us face challenges every day, there's so much to be thankful for – our family, our health, our freedom, but we should also be thankful for good companies like Be Adaptive.
Be Adaptive specializes in manufacturing shooting equipment for those who have been disabled and can no longer hunt independently.
MultiView has created a web series focused on documenting the inspiring stories of 11 unique American Businesses. Watch their stories on MultiView's Good Company YouTube Channel.
East Alton, IL – -(Ammoland.com)-  Fall is officially here…the World Series is over, professional and college football games are in full swing, and competitors in the National Wild Turkey Federation's Still Target Competition have set world records with Winchester Long Beard XR turkey ammunition.
Not just once, but three times, and in Long Beard XR's first year of competition.
It's safe to say Winchester rose to the top of the innovation platform yet again by dominating competitive and hi-dense loads. Winning the 12-gauge Open Division and winning the 12-gauge Hunter Division with 54 pellets in a three-inch circle at a distance of 40 yards, is impressive to say the least, but setting a new world record knocks it out of the park.
Introduced in 2014, Long Beard XR quickly became a turkey slamming game changer while turning hunters into true believers.
12 Gauge Hunter: Bobby Sears (Hazelhurst, GA), new world record holder
12 Gauge Open: Scott Kirsch (Plainfield, IN)
"We knew we had something truly innovative with Long Beard XR," said Brett Flaugher, Winchester Ammunition vice president of marketing, sales and strategy.

"To be able to see our product completely dominate the competition, shatter the current record and set a brand new world record, makes us very proud."
Be on the lookout in 2015 for Long Beard XR Magnum loads featuring Shot-Lok technology, offering the tightest patterns and longest shot capability of any lead turkey load in history. It will be available in 12 gauge, 3 inch, 1 7/8 ounce shot and 12 gauge, 3 ½ inch, 2 1/8 ounce shot both in shot sizes 4, 5 and 6.
About Winchester Ammunition
Winchester The American Legend is a global leader in sporting, law enforcement, military and personal defense ammunition production. Winchester continues to raise the bar with new products like Deer Season XP, Long Beard XR and W Train & Defend personal defense ammunition. Visit www.winchester.com or connect on Facebook at Facebook.com/WinchesterOfficial.Winchester Ammunition is a proud supporter of the NSSF's Project ChildSafe.
For more information on the Own It? Respect It. Secure It.SM Initiative, please log on to: www.NSSF.org/ORS
Jacksonville, FL – -(Ammoland.com)- US Carbine Association, in partnership with Peacemaker National Training Center, is proud to announce the 2015 ArmaLite USCA National 2-Gun Championship.
The match will be held May 28-31, 2015, during the fifth weekend of the month.
The championship will feature a combination of field and short courses to challenge competitors of all levels, who will complete all stages over two days for their share of an estimated $50,000 in prizes.
ArmaLite has signed on as the title sponsor. "We are pleased to be a partner with the USCA," said Tommy Thacker, President of ArmaLite. "This partnership is another avenue to help promote the positive image of our products. We are looking forward to an awesome championship at the PNTC facility."
USCA held its inaugural national championship in 2013.  The first national match drew more than 120 competitors from across the country.  Jesse Tischauser, a well-known 3-Gun Nation pro, was the overall match champion competing in the MilLe division.
In 2015 USCA is excited to host its second national championship at Peacemaker National Training Center in West Virginia.
"After our first national championship in 2013 we wanted to take time to improve our rulebook and technology platform," said Brian Bigelow, Co-Founder of USCA.

"We're humbled to have ArmaLite's sponsorship for this match.  They are an originator and an innovator with a stellar reputation, and we couldn't be more thrilled to have their support.  We've also found a fantastic partner in PNTC.  They run an exceptional monthly match, and saying they have an amazing facility would be an understatement."

"We are delighted to have the ArmaLite USCA 2Gun National Championship at Peacemaker," said Cole McCulloch, President of PNTC.

"USCA has done a fantastic job creating an action driven shooting sport with roots in tactical shooting. It's clear that the shooters want a formalized tactical and dynamic shooting sport with a handgun and AR. USCA has made that desire a reality. For the Nationals, shooters should expect to see an incredible two-day competition that tests the full spectrum of the shooter utilizing the AR platform and handgun. Moreover, the competition will utilize the full scope of Peacemaker's entire complex and target systems."
For the latest information and to register, please visit the match site at http://www.usca2gun.com/index.cfm?action=info.nationalChampionship2015.
About ArmaLite: ArmaLite is the originator of the legendary AR-10® rifle. For 60 years, ArmaLite's commitment to excellence has made our firearms the choice of military, law enforcement and sport shooters worldwide. ArmaLite has one of the broadest product lines in the firearms industry. We manufacture semi-automatic rifles in 5.56mm and 7.62mm calibers, as well as long range bolt action rifles in .308 Winchester, 300 Winchester Magnum, .338 Lapua, .416 Barrett and 50 BMG. ArmaLite is a subsidiary of Strategic Armory Corps. For more information on our company and products, visit: www.armalite.com.
About Peacemaker National Training Center: Peacemaker National Training Center is the largest shooting sports complex on the east coast. Our mission is to provide the responsible law abiding citizen with a world-class place to safely learn and practice the various legal disciplines of the shooting sports.  Detailed information on the Peacemaker National Training Center is available at www.peacemakernational.com.
About USCA: USCA is the governing body of 2-gun competition in the US and beyond. The sport of 2-gun focuses on the operation of a carbine and handgun through action-oriented courses of fire. With roots in both competition and tactical shooting, USCA seeks to deliver a challenging and fair format for shooters of all backgrounds.  For more information about USCA, visit our website at www.usca2gun.com.
By Jeff Knox
Buckeye, AZ --(Ammoland.com)- Crime and criminal violence tend to go up or down due to a variety of factors, many of them apparently not yet identified by criminologists and sociologists.
Poverty, the economy, unemployment, and illegal drugs are frequently point to as major factors, but for the past 7 years, as the US has gone through one of the worst recessions in our nation's history.
While we've seen high unemployment, unprecedented numbers of home foreclosures, and massive drug-related violence broiling in Mexico, violent crime in the US, including crime involving firearms, has been going down or holding steady.
While politicians debate and billionaires expend millions of dollars convincing people to expand restrictions and record-keeping on gun sales, the problems they're arguing about and supposedly addressing with their restrictions have been mitigating.  The media and paid "researchers" of the anti-rights crowd have successfully kept Americans' attention focused on a few aberrations and away from the broader reality of declining crime.
Rather than examining the dramatic declines in criminal violence to determine what factors have driven these declines, the media and politicians have raised bugaboos like "assault weapons," "high-capacity magazines," and "universal background checks."  Debates regarding research on gun control have focused on methodology and fine detail, rather than big-picture results.  Professor Gary Kleck's research concluding that guns are used by citizens to stop crimes as many as 2.5 million times a year are dismissed with arguments about "survey bias," while the broader implication – that Americans do use guns more frequently than reported – is ignored.  Critics of Professor John Lott's research indicating that crime goes down when gun carry licenses go up, have successfully managed to keep debate focused on the details and methodology of his research, while ignoring the indisputable fact that while firearms carry restrictions have been liberalized significantly across the country, violent crime has been going down.
Proponents of gun control have been highly successful at keeping American's attention focused on a leaf or two in the huge forest of reality.  They point to declining violent crime rates as proof that people who choose to carry guns for self-defense are paranoid, and in the next breath, raise alarms about the threats posed by aberrant deviants gaining access to firearms.
It's high time the American people – and the politicians we hire to act in our interest – stop focusing on leaves or single trees, and step back to look at the whole forest.
Here are the numbers that really matter from the FBI's recently released 2013 Uniform Crime Report:
Murder involving firearms has plummeted to a new "normal" that is 39% lower than it was in 1997.
Violent crime involving firearms has been steadily going down during that same period – by about 65% – and has yet to plateau.
Unintentional deaths involving firearms have been going down steadily since 1930, and are currently at an all-time low.
The number of guns in circulation, the number of gun owners, the number of households with guns in them, and the number of people licensed or otherwise able to lawfully carry firearms for personal defense in public, are all at all-time highs.
These are all clear, irrefutable facts.  They are not nuanced by collection methods or skewed by someone's personal bias.  Some might claim that some of the numbers are over- or under-estimated or reported, or that points chosen for comparison or inclusion create some distortion of the total perception, but there can be no doubt that there are millions more guns in circulation today than at any time in our nation's history, and the rate of gun ownership today is sharply higher than it was a few years or a few decades ago.
Simultaneously, "gun murder," "gun violence," and unintentional "gun deaths" have not gone up, but have actually declined.
Are more guns in private hands driving crime and accident rates down?  I don't know.  What I do know is that the growing number of guns in private hands is not driving crime and accident rates up.  That is absolutely clear from this raw data, and anyone who suggests otherwise is prevaricating.
Crime and violence are complex issues; they have no simple solutions.  Guns absolutely do make dangerous situations more dangerous.  But the mere availability of guns – in the home or on the street – does not increase the likelihood of their use in criminal acts of violence or their abuse in stupid accidents.  There are an estimated 300 million guns in circulation today in the hands of a conservatively estimated, 90 million gun owners.  In most states, any law-abiding citizen can legally strap one to his waist or throw one over her shoulder and go about their daily business.  In a growing number of states it is legal to carry a loaded firearm concealed upon your person without any special license or permit; yet violent crime keeps going down.
If more guns really did result in more crime or more deadly crime or more deadly accidents, there should be data showing gun-related crime going through the roof due to the massive increase in guns.
They say that figures don't lie, but liars do figure.  The next time you see some "research" painting guns as a public health hazard, or making some outrageous comparison between "gun deaths" and automobile fatalities, remember that "gun murders," "gun crime," and unintentional "gun deaths" are all down dramatically, while guns and gun ownership are up, and realize that you are face to face with a liar who figures.
About:
The Firearms Coalition is a loose-knit coalition of individual Second Amendment activists, clubs and civil rights organizations. Founded by Neal Knox in 1984, the organization provides support to grassroots activists in the form of education, analysis of current issues, and with a historical perspective of the gun rights movement. The Firearms Coalition is a project of Neal Knox Associates, Manassas, VA. Visit: www.FirearmsCoalition.org
FAIRFAX, Va. --(Ammoland.com) – We knew there was a chance 9/11 could happen.
The guys talk about the warning signs that we missed, and our preparedness for when (not if) tragedy strikes again.
Visit nralifeofduty.tv/defending-our-america for more Defending Our America episodes.
About: Established in 1871, the National Rifle Association is America's oldest civil rights and sportsmen's group.Nearly five million members strong, NRA continues to uphold the Second Amendment and remains the nation's leader in firearm education and training for law-abiding gun owners, law enforcement and the armed services. Visit: www.nra.org
Editors Note: The Survival Trial is a 24-48 hour event, focused around real world survival-based events with both firearms and primitive tools. The Survival Trial is open to Solo Competitors and 2-person Teams and no two Survival Trials are the same; enter into it with a very open mind. Good luck!
New Mexico - -(Ammoland.com)- Friends, we are slowly and methodically moving towards the end of another year.
As the minutes go by, we look towards another tomorrow with uncertainty and apprehension.  The Fear of the Unknown is a natural one; we will instinctively approach what we do not understand with apprehension.
Human Beings desire absolutes, we want answers to our questions.  But the reality is our lives will not provide them.  And this remains an eternal struggle of the Human Being.
The Survival Trial offers the Unknown with the Freedom to negotiate.  I will not designate a route to move; this becomes part of the challenge to you or your Team.  Life gives us perameters every single day.  You will receive the same in the Survival Trial, but how you choose to navigate the ST Arena is up to you.  Our ST Arenas will be approximately 220 square miles, populated with realistic Shooting Scenarios, survival-based Physical Obstacles, and Mental Challenges, along with an array of new items to keep  you the Competitor, consistently engaged throughout your short time with me.
Survival Trial is Life: demanding and unyielding in its approach.  I will ask you to do things that you will think impossible, until you begin.  You will then find what is possible with the right mind-set.  It does not matter who you are, your age, gender or chosen profession in life:  You can do anything.  The Survival Trial is going into its fourth year with the STIX: Winterborn, STX: Daybreaker and STXI: Sundowner.  We are constantly evolving from Trial to Trial.  I personally strive for growth and change in everything that I do.  Survival Trial is no different.
Finally, Survival Trial offers community, a family of like-minded individuals who are always searching for more from Life.  We are here only for a short amount of time and have easily become lulled into this false sense of security that tomorrow will always be here for us.  This is a lie.  We have to consistently remind ourselves of the reality of Life:  We will not know of the End.
"With each passing moment I'm becoming part of the past. There is no future for me, just the past steadily accumulating." ~ Haruki Murakami
I invite you to come and take part in the 2015 Survival Trials, held at the NRA Whittington Center in beautiful NE New Mexico.  I am offering 24 Hour – 48 Hour Solo and Team Registrations, but will only take 8 registrations per aggregate.  This means only 8 Solos and 8 Teams per 24 Hour and 48 Hour Race.  The Survival Trial is the Ultimate Test; I will never sacrifice the challenge for numbers.
I hope to see you next year in Winterborn, Daybreaker or Sundowner.  Change is never accomplished without struggle, but it is only struggle that brings reward and growth.  You will find the strength to make the impossible possible and this will translate into everyday, making our short time in this world much more meaningful.
Good luck on your journey.
Jon Weiler
Creator/Coordinator of Survival Trial
Our mailing address is:
Survival Trial
PO Box 317
Colome, SD 57528
Visit: http://survivaltrial.com/
We are pending approval by the ATF! That's right! The shotgun arrived at the ATF Technology Branch for review two weeks ago.
Tempe, Arizona. --(Ammoland.com)- This has been a challenge to say the least. There are two agencies that you have to make happy for the import of a shotgun into the USA.
The ATF and the CBP. The ATF agents that I have had contact with have been great to work with on this import. The primary issue is the lack of communication through their website as to the entire process of obtaining approval, the requirements of new models and estimated time frames for the different stages.
Now we are waiting to jump the final hurdle with the Technology Branch at the ATF. Once they approve it, we will be on the way towards getting them in-bound. I am hopeful for approval and inbound shipments of shotguns before Christmas. I will let you know as soon as I know more!
Thank you to everyone for being as incredibly patient as most of you have been. This has been an incredibly challenging year, to say the least. As we move forward into 2015, be on the look out for a lot of activity from Predator Tactical!
New gun models, parts and training materials are in the works and we will start showing them off soon. If you want to keep up to date with us, please use the following resources:
Okay and if you have a sense of humor and DON'T get completely offended by rants and raves which may or may not include some swearing, check out http://trunkmonkeyunion.com/
Take care,
Matt Burkett
Predator Tactical LLC provides innovative firearms, accessories, instructional videos, and professional firearms training throughout the world. Visit: www.predatortactical.com
Florida - -(Ammoland.com)- The tragedy at FSU should have been prevented, and could have been stopped as soon as it started.
While people were being shot at FSU, a combat veteran looked on in horror. Despite being "in position" to end the assault, and in spite of having the necessary skills and training to defend himself and his community had he been armed, as the first shots rang out he realized that he could do nothing.
Even as an Expert Marksman qualified Army Infantry Veteran, he was powerless to help due to Florida laws that require that he be disarmed on campus.
This is the result of the failed policy of creating "Gun Free Zones", such as Florida campuses, where unstable attackers know that they can bring mayhem without fear of being immediately stopped. This must change.
The tragedy at FSU has once again showed, to horrible effect, that people must not be deprived of their right to an effective means of self-defense. This attack was also another tragic reminder that, far too often, people who are known to be disturbed are not being referred for mental health interventions that could save lives.
We resolve to do everything within our power to protect and expand the right of self-defense throughout Florida. College Campuses are no strangers to violent crime, Campus Carry is needed now.
Our hearts and prayers go out to the victims and to the entire FSU community.
We Need Your help!
Florida self-defense laws are under unprecedented attack. Florida Carry is fighting back hard in local government, the courts, and the state legislature but cash and volunteer action is necessary to support this important work. Please donate or Join Today.
About Us:
Florida Carry, Inc. is a non-profit, non-partisan, grassroots organization dedicated to advancing the fundamental rights of all Floridians to keep and bear arms for self-defense as guaranteed by the Second Amendment to the United States Constitution and Article I Sections 2 and 8 of the Florida Constitution. Florida Carry stands to represent our supporters, members, and Florida's millions of defensive arms owners. We are not beholden to any national organization's agenda that may compromise that mission.
Florida Carry works tirelessly toward striking down ill-conceived gun and weapons control laws that have been proven to provide safe havens to criminals and be deadly to law-abiding citizens.
Charlotte, NC --(Ammoland.com)- This week, Israeli Public Security Minister Yitzhak Aharonovitch announced a decision to relax the rules governing the carrying of firearms and the issuance of licenses to carry.
The move came shortly after the reprehensible slaughter of four Orthodox Jewish men and a police officer in a West Jerusalem Temple by terrorists armed with knives, axes and a gun.
The assailants in the attack had been shot and killed at the scene by police.  Aharonovitch was quoted in an article in the Israeli newspaper Haaretz as stating, "The decision to ease [approving gun permits] is a result of the present need to strengthen the feeling of security for the population, in light of the recent terrorist incidents befalling us."
As the Haaretz article explains, the decision temporarily allows licensed security personnel to take firearms home with them.  Further, the criteria for granting firearm licenses has been changed, allowing for people in sufficiently dangerous communities to acquire firearms licenses.  Requirements for ex-military personnel and current military reservists have also been eased.
In late 2012, following the tragic murders in Newtown, Conn., NRA Executive Vice President Wayne LaPierre uttered the now famous words, "The only thing that stops a bad guy with a gun is a good guy with a gun."  The common sense statement received harsh criticism at the time in some corners of the media.  Nonetheless, the Israeli Minister of Public Security, undeniably tasked with some of the most challenging internal security conditions on Earth, echoed that sentiment by relaxing Israel's normally strict firearms rules in the face of this latest atrocity.  While a departure from the typical reaction of Western officials confronted with the ugly reality of wanton violence, denial and wishful thinking are not viable options for a nation whose very existence neighboring powers have sworn to destroy.
Notably, Aharonovitch isn't the only high-ranking security official to endorse this view after a tragedy.  In 2013, following an attack in a shopping mall in Nairobi, Kenya, Interpol Secretary Robert K. Noble suggested that an armed citizenry could be used to counter terrorist violence.
Noble told ABC, "Societies have to think about how they're going to approach the problem…. One is to say we want an armed citizenry; you can see the reason for that."  Noble added, "You have to ask yourself, 'Is an armed citizenry more necessary now than it was in the past with an evolving threat of terrorism?'  This is something that has to be discussed."
About:
Established in 1975, the Institute for Legislative Action (ILA) is the "lobbying" arm of the National Rifle Association of America. ILA is responsible for preserving the right of all law-abiding individuals in the legislative, political, and legal arenas, to purchase, possess and use firearms for legitimate purposes as guaranteed by the Second Amendment to the U.S. Constitution. Visit: www.nra.org
Des Moines, Iowa – -(Ammoland.com)- Recently, some of our gang traveled down to Little Rock, Arkansas, for the annual National Association of Sporting Goods Wholesalers meeting and expo ‒ and what a show it was!
America's favorite firearm is still very much the "Black Rifle" – no surprise there! – with AR-15s and accessories for them all over the place at the show.
We also saw signs of some really good deals coming down the pike for AR-15s and other guns.  Even though 2014 is on pace to be the second-best gun sales year ever, the law of supply and demand means some very good buys just in time for the holidays.
Besides guns, guns, and more guns, there's plenty of ammo – except for .22 LR, which still hasn't caught up yet – and magazines, parts, and pieces.  All signs point to NOW as a great time to go shopping!
If your business is working on or selling guns, you'll want to clear your calendar for the 9th Annual Brownells Gunsmith Conference & Career Fair (GCCF) at the Marriott Hotel in downtown Des Moines, Iowa, March 31 and April 1, 2015.  Registration is already open – click on the link above. The event is totally FREE for both exhibitors and attendees.  The GCCF is a unique opportunity for gunsmithing students to rub elbows with some of the biggest names in the industry. You can never tell just who you might wind up chatting with in the hotel lobby, or sitting next to during lunch. If you're an experienced gunsmith, there's a lot for you at this get-together. It's a great chance to hang out with a bunch of like-minded folks for two days and talk about the favorite subject for all of us – guns!
Shooting Matches And Such - Lots of folks have told us how much they liked the Brownells Lady 3-Gun Pro Am Challenge that happened back at the end of October. It was the very first all-women 3-gun match, and it had almost 200 shooters from all over the U.S. plus places like Canada, Australia and even Malaysia.
We've seen a lot of favorable comments on Facebook from shooters who competed and some rave reviews on various online blogs and publications.  Lots of them repeat the same theme: while the competition was intense, there was also a great atmosphere of sharing, teaching, and encouraging each other, all while having a great time!
It'll be wonderful if this event really takes off and becomes an annual thing. It could do all sorts of amazing things for our great shooting tradition.  Lots of industry research shows that women are one of the fastest-growing groups of new shooters.  The more ladies who get into shooting, the better it is for all of us!  And often with them come the kids, who get introduced to the fun of shooting with Mom.
USPSA shooter Eddie Garcia is a good friend of Brownells.  He recently took second place overall in the USPSA Area 2 Championship held near Mesa, Arizona.  He says it was a very challenging match, with lots of stages that were much tougher than they looked at first.  If you'd like to see more about Eddie and some photos of him in action, follow this link right here.
Hunting - It'll be December sooner than we think, and here in Iowa that means one thing.  No, not Christmas - besides Christmas.   It's almost time for shotgun deer season!  Other states have already had or are in the middle of their main deer seasons, and I do hope those of you who got out scored a big one this fall.  We hunt at the tail-end of rut here in Iowa, and there's often a bit of snow on the ground.  But our folks are all gearing up and getting ready to put some venison in the freezer.
Brownells History - I found some interesting stuff going through a box tucked away on a shelf. It was a stack of some sheets of cardstock with strange brownish blobs all over them. Boy, did these bring back memories. They were test blots of ACRAGLAS, along with dad's handwriting giving dates of September 19, 1961, and another from March 13, 1962.  You see when each batch of ACRAGLAS came in back then from the packager, dad always tested from a few separate kits to be sure the mix was just right. I think on these particular sheets he was testing the brown dye we put in the kits as well as the set-up time of the ACRAGLAS. We also laid back a kit from the batch, also dated.  Eventually we changed to a new packager around early 70's I think. Out of this testing came the idea for ACRAGLAS GEL, and all the different additives you could put in it to meet special needs. It's amazing these samples survived intact.
Guess we might need to do a little housekeeping in that part of the warehouse . . .
We first offered ACRAGLAS ( goo.gl/Th8Vn7 ) back in 1955, and the next year, it got a good review in the American Rifleman's Dopebag column.  It's been a mainstay for gunsmiths, custom rifle builders, and handy gun owners ever since.  Just imagine how many rifles out there have been bedded with ACRAGLAS since then.  Wow!
'Tis The Season ‒ Christmas is barely a month away, and it's time to get serious about finding those perfect gifts for family and friends.  If you're reading this WebBench – or a relative or friend "accidentally" left it up on your Ipad or on the computer screen – it's not too hard to figure out what kind of stuff would make great gifts!
Our 30 Days of Thanks event is in full swing.  Please visit our Facebook page to sign up for your chance to win some of the great firearms parts and tools and accessories we're featuring all month long.  For AR-15 fans (. . . and who isn't?), the Back in Black Rifle Event is going strong, too, heading to a big "Black Rifle Friday" grand finale with tons of bargains.  Keep your eye on our Facebook page and Brownells.com on Black Friday and "Cyber Monday", as they call it these days, because we'll be offering smoking-hot deals on all sorts of nifty products ‒ ideal for gifts to someone . . . or maybe yourself.
Some of the latest additions to our lineup would make great gifts or stocking stuffers. For instance the Remington 700 X-Ray Chassis ( http://goo.gl/8Gdzca ) from the Kinetic Research Group is an easy way to turn that old 700 into an up-to-date precision bolt rifle.  Really helps with the accuracy potential, plus looks really sharp!
While the calendar says it's still Autumn for another month, Arctic temperatures and snow on the ground here in Iowa say it's already Winter. Blizzards, ice storms and other wild weather can and will hit unexpectedly. When they do, the Brownells ESG Essentials Blackout Kit ( goo.gl/NrIlh7 ) could be a real life saver, with emergency lights, batteries, and even a programmable weather alert radio ‒ just the stuff you need to ride out a storm-induced power outage.
For the kids in your life, there's just nothing like waking up on Christmas morning and finding a long, rectangular box with your name on it under the tree.  If you do decide to follow a proud American tradition and give a young-un that first BB gun, .22, or even a shotgun for Christmas, be sure to take a lot of pictures of the big smile once the gift wrapping paper is all torn off.  You'll look back on those photos with a warm glow years from now.  Also make sure to take that happy new gun owner out to the Back 40 or the local range, and get even more pictures of him or her taking the very first shots (wearing eye and ear protection, of course).  It's really fun to run across those old pictures – my kids still come over to go through all the albums my late wife carefully put together.
But first, Thanksgiving is next week.  On behalf of our whole gang here at Brownells, Pete and I wish you a happy, blessed Thanksgiving. Amid all the bustle, let's all be sure to take a few moments of quiet time to say a prayer of thanks for our family, friends, all the folks in the military and all the wonderful blessings we have living here in the United States of America.
About:
Founded in 1939, Brownells is an Iowa-based, family-owned company that supplies more than 75,000 firearms parts, accessories, reloading components, gunsmithing tools, and ammunition to armorers, gunsmiths, and shooters worldwide. In addition to their industry leading 100% lifetime guarantee on EVERY product sold, their staff of veteran Gun Techs are available to assist customers with any need – free of charge. There are no minimum order sizes or fees. To place an order, or for more information, call 800-741-0015 or or visit Brownells.com
Charlotte, NC --(Ammoland.com)- With warrantless home inspections and an onerous registration and licensing scheme, UK gun owners already have little refuge from the prying eyes of the state.
However, some law enforcement and Home Office officials are keen to extend gun owner surveillance into the doctor's office.
On November 9 2014, The Sunday Times published an article titled, "Doctors are told to report on mental state of gun owners."  The title aptly summarizes plans to enlist doctors to inform police when a patient exhibits mental or physical characteristics (including terminal illness) the doctors deem incompatible with gun ownership.  In explaining why he wanted to draft physicians as informants, Chief Constable Andy Marsh of Hampshire Constabulary lamented, "Lots of things happen in people's lives which the police don't know about."
Most troubling, the item reported that "Owners of shotguns and other firearms are to have medical files permanently marked."  In other words, gun license information would be placed in a patient's medical file and automatically supplied to their doctor.
Marsh's words to the Times echo comments he made in a June 11 meeting of the Association of Chief Police Officers (ACPO) Firearms and Explosives Licensing Working Group.  According to minutes of the meeting, Marsh said, "Firearms licensing needs an enduring marker on the medical records of people that hold a firearm or shotgun."  If the name Andy Marsh sounds familiar, it might be because last month we reported on his vocal support for surprise warrantless firearm storage inspections.
Serious talks of implementing a surveillance scheme incorporating firearm licenses into medical records have been going on since 2009.  At that time, the British Medical Association and the ACPO came to an agreement on the topic, with the BMA stating, "In the BMA's view such a system can be appropriate, provided it is used as part of the ordinary care given to a patient.  It can, for example, be a useful aide-memoire, to remind doctors that the patient has, or may have, access to a firearm."  Anti-gun advocates again pushed the policy in 2010 in the wake of a high-profile shooting in the County of Cumbria.
Unfortunately, the United States hasn't been immune to this type of intrusion into the doctor-patient relationship.  In California, Illinois, and New York, healthcare providers have been deputized as gun control enforcement agents, tasked with alerting police when a patient displays undesirable behavior.   Because these states also have registration schemes, the police then cross-check these reports against firearm transfer or licensing databases to determine if the subject of the report is on record as having a firearm.  The report itself may be enough to cost the individual his or her Second Amendment rights, with nothing more than after-the-fact opportunity for a hearing masquerading as due process.
As bad as this is, however, the patient-provider relationship in these states is at least not colored by the provider having direct access to records of the individual's firearm ownership information.  In contrast, the UK system would apparently alert a physician to a patient's status as a gun owner when the doctor opens the patient's medical file.  This exposes all gun-owning patients to whatever personal biases a given healthcare provider may have against firearms and their owners.
NRA has long recognized the privacy and trust concerns inherent in medical personnel taking on an active role in enforcing gun control.  That's why NRA has supported legislation in Florida, Missouri, and Montana designed to keep medical practitioners from collecting information on gun ownership that's irrelevant to the patient's individual care.  Further, vital language was included in the Affordable Care Act (otherwise known as Obamacare) that prohibits the law from being used to collect information on firearms and firearm owners or to discriminate against owners or users of firearms in access to and delivery of health-related services.  Not coincidentally, the Obama's administration's nominee for U.S. Surgeon General, Dr. Vivek Murthy, has advocated for the repeal of these provisions.
President Obama has embraced the UK as model for gun control policy.  The extreme nature of that endorsement becomes ever clearer, as what little rights and privacies UK gun owners cling to continue to erode.
About:
Established in 1975, the Institute for Legislative Action (ILA) is the "lobbying" arm of the National Rifle Association of America. ILA is responsible for preserving the right of all law-abiding individuals in the legislative, political, and legal arenas, to purchase, possess and use firearms for legitimate purposes as guaranteed by the Second Amendment to the U.S. Constitution. Visit: www.nra.org
Charlotte, NC --(Ammoland.com)- Barely two weeks after Washington State voters approved Initiative 594 — a measure the NRA warned was "deeply flawed" — our predicted consequences are beginning to emerge.
Under I-594's restrictive language, a person simply handing his or her firearm to another is presumptively required to broker this "transfer" through a gun dealer.  This also necessitates the accompanying background check, fee, paperwork, taxes and, in the case of a handgun, state registration.
Proponents of the initiative had assured voters that fears of this overreach were exaggerated.  Prior to the vote on I-594, Geoff Potter, spokesman for 1-594 proponents Washington Alliance for Gun Responsibility, said I-594 "simply applies the current system of background checks to all sales."
As recounted in a Washington State news report, however, the Lynden Pioneer Museum has opted to pull eleven loaned WWII rifles currently on display and return these firearms to their collector owners before the "transfer" requirement in I-594 takes effect next month.  The reason?  The law contains no exemptions for firearms loaned for museum displays, or loaned for similar educational or cultural institution study or uses.  Once the law takes effect, the firearms could not be returned to their owners without the mandatory background checks and all the logistics and expenses that entails.
The museum director in Washington came to this decision reluctantly but unavoidably."I read through the law about 10 different times looking for a loophole," he said.  He found none.  Unfortunately, there is no guidance at the state level because Washington State Attorney General Bob Ferguson has reportedly not formed an opinion about I-594, and no authoritative interpretation of the initiative is available to the public, apart from the text of I-594 itself.  In the meantime, the museum's attorney has stated he would welcome assurances from the state that it would not enforce the law to the detriment of the museum or the owners of the firearms on display.
To date, however, no such assurances have been forthcoming.
For his part, Geoff Potter, according to the Associated Press, now states that the museum scenario "is clearly not what was concerned when I-594 was designed," and added, "You can't craft every possibility into every law."  The fact that advocates of I-594 ignored warnings by NRA and others of the measure's overreach, however, tells a different story.  These consequences can hardly be considered unforeseen, and perhaps, unintended.  While even the staunchest supporters of the law do not appear to be arguing that the museum mishap somehow promotes public safety, it does serve their overarching goal of marginalizing the role of firearms in American life and history.
While we await news of other embarrassing and counterproductive consequences of the law, what is already obvious is that this poorly thought-out and badly drafted law goes too far, and will disproportionately, unnecessarily and unfairly burden law-abiding firearm owners.
Supporters of I-594 have indicated they will use the momentum from the Washington State vote to pursue similar "background check" campaigns in other states, including Nevada and Oregon.  Yet if I-594 in Washington is good for anything, it is to painfully illustrate how the gun-control agenda leads to the chilling of innocent conduct, potentially creates criminals out of decent people, requires the willful suppression of reason and reality, and has little to do with public safety.  Above all, it counsels that I-594 is a bad decision to be corrected, not one to be replicated in other states.
NRA is committed to doing everything we can to fight I-594 on behalf of our members in Washington State. We are already in discussions about legislative remedies to the most onerous provisions. As always, we will continue to work in whatever arena is realistic – legislative, legal or political – to address the concerns of our members.
About:
Established in 1975, the Institute for Legislative Action (ILA) is the "lobbying" arm of the National Rifle Association of America. ILA is responsible for preserving the right of all law-abiding individuals in the legislative, political, and legal arenas, to purchase, possess and use firearms for legitimate purposes as guaranteed by the Second Amendment to the U.S. Constitution. Visit: www.nra.org
Charlotte, NC --(Ammoland.com)- Another sad battle by the agents of political correctness in their war on childhood was waged last Friday, when 10-year-old Milford, Mass., fifth-grader Nickolas Taylor was suspended for two days following an incident in the Stacy Middle School cafeteria.
The offense? Armed only with his index finger and a vivid imagination, Nickolas reportedly cut in front of two classmates in the lunch line while firing an imaginary "ray gun" and making corresponding ray gun sound effects.
According to a report in the Milford Daily News, the two pupils who claimed Nickolas cut in line informed a school official of the behavior.  When the matter was brought to the attention of Assistant Principal Noah Collins, the administrator deemed Nickolas' actions a threat and issued the suspension.
Thankfully, it appears reasonable adults have now taken over the situation.
According to the Milford Daily News, during a Milford School Committee meeting School Committee Chairman Scott Harrison stated, "Quite frankly, I have zero tolerance for zero tolerance policies."

Harrison added, "We need to make sure we're not treating situations as black and white when there are shades of gray."  Milford Superintendent Robert Tremblay also suggested that "[r]emoving a child from school may be in effect positively reinforcing a negative behavior."

In any event, the Taylor family has decided to make other plans for Nickolas's education.  Nickolas's father Brian told the Daily News that he has submitted the paperwork to pull Nickolas out of Stacy Middle School in order to home school him.

While some forward-thinking local school officials have shown an interest in fixing policies with absurd consequences, NRA is working to change state laws to make sure incidents like these don't occur in the first place.  In Florida NRA helped enact the "Right to be Kids" act, which states that "[s]imulating a firearm or weapon while playing or wearing clothing … that depict[s] a firearm or weapon or express[es] an opinion regarding a right guaranteed by the Second  Amendment  … is not grounds for disciplinary action or referral [for prosecution]."

Regrettably, overreaction to normal childhood behavior has become common in our nation's public schools.  With millions of students at the mercy of nonsensical zero-tolerance policies that unreasonably punish harmless behavior, and the sometimes thoughtless school administrators who enforce them, state legislatures may be school kids' best hope for graduating with their records and reputations intact.

About:
Established in 1975, the Institute for Legislative Action (ILA) is the "lobbying" arm of the National Rifle Association of America. ILA is responsible for preserving the right of all law-abiding individuals in the legislative, political, and legal arenas, to purchase, possess and use firearms for legitimate purposes as guaranteed by the Second Amendment to the U.S. Constitution. Visit: www.nra.org
Charlotte, NC --(Ammoland.com)- As we reported last month, a coalition of congressional representatives led by Rep. Blaine Luetkemeyer  (R-Mo.) had requested internal investigators at the Department of Justice (DOJ) and the Federal Deposit Insurance Corporation (FDIC) to conduct formal inquiries into Operation Choke Point, as well as any officials and staff involved in the program.
Rep. Luetkemeyer is now reporting that those requests have been granted.
According to his press release announcing the decisions, "The correspondence I received from the FDIC and DOJ is a great first step in ensuring that those responsible for Operation Choke Point are held accountable and that Congress and the American people receive details and answers they deserve."
Over the past year, we have reported at length on the abuses of Operation Choke Point, an enforcement program involving DOJ and FDIC (among other agencies) that claims to target financial fraud, but in reality is being used to choke off banking services to legitimate, although politically-disfavored, businesses.  These businesses include retailers of firearms and ammunition, a number of which have found their banking relationships abruptly severed with little or no explanation and without reference to anything the individual businesses did or did not do.
Earlier this year, a congressional report based on examination of nearly 900 internal DOJ documents found that the operation's adverse effect on legitimate businesses was not merely an unintended side-effect but the outcome of a deliberate attempt to target entire business sectors that, while legal, were deemed objectionable by regulators.
Many questions about the program remain, including who decided which business sectors should be targeted, the extent of coordination between the agencies involved, and who within the Obama administration knew of or encouraged the activity.  The forthcoming investigations should hopefully shed light on these and other important issues.  What is clear is that DOJ and FDIC have a lot of explaining to do.
Your NRA remains committed to shedding light on the abusive practices of Operation Choke Point.  While other attempts to reign in Choke Point are underway — including legislation and litigation by affected members of the financial services industry — the ultimate solutions to such rank abuse of investigative and enforcement authorities is to ensure they are clearly revealed for what they are and to pinpoint the decision-makers and planners involved.
Legislation and court orders, while beneficial and certainly indicated in addressing Operation Choke Point, are no substitute for integrity, sound discretion, and professional ethics.  In this regard, Operation Choke Point may have more to say about the character of those administering the system than about the soundness of the system itself.
About:
Established in 1975, the Institute for Legislative Action (ILA) is the "lobbying" arm of the National Rifle Association of America. ILA is responsible for preserving the right of all law-abiding individuals in the legislative, political, and legal arenas, to purchase, possess and use firearms for legitimate purposes as guaranteed by the Second Amendment to the U.S. Constitution. Visit: www.nra.org
By John Farnam
Ft Collins, CO --(Ammoland.com)- The Amazing Vlad P!
Russia's Vladimir Putin has made a landmark decision to trust ordinary, plain-vanilla Russian citizens to keep and bear arms for, of all things, "self defense" and to "protect lives, health and property" Included are "long-barreled weapons, pistols, revolvers."
He said, "You can get a lot more done with politeness and a weapon, than with politeness alone!"
Vlad P's detractors are forecasting carnage in the street. When it doesn' t happen, like liberal hypocrites over here, they'll all predictably develop amnesia!
What is the world coming to? While liberals over here can only talk about suffocating us with endless layers of new restrictions, Russians are talking about expanding individual freedom and liberty!
Could it be that the fact that armed citizens are the only credible deterrent to violent crime has finally become clear, even in Russia, if not in Washington?
Vlad P, for all his faults, at least genuinely cares about the people he is committed to protecting enough to courageously make this major change. I have to give him that!
Meanwhile, how long will those of us over here have to wait before we hear BHO say, "… and if you like your head, you can keep it."
"An efficient and valuable man does what he can, whether the community pays him for it or not. The inefficient offer their inefficiency to the highest bidder, and are forever expecting to be put in office." ~ Henry David Thoreau
/John
About John Farnam & Defense Training International, Inc
As a defensive weapons and tactics instructor John Farnam will urge you, based on your own beliefs, to make up your mind in advance as to what you would do when faced with an imminent and unlawful lethal threat. You should, of course, also decide what preparations you should make in advance, if any. Defense Training International wants to make sure that their students fully understand the physical, legal, psychological, and societal consequences of their actions or inactions.
It is our duty to make you aware of certain unpleasant physical realities intrinsic to the Planet Earth. Mr Farnam is happy to be your counselor and advisor. Visit: www.defense-training.com
NEWTOWN, Conn --(Ammoland.com)- When you're passing the turkey and stuffing around the Thanksgiving dinner table, here's a story to tell — one that would not be possible without the thoughtfulness and generosity of hunters.
This infographic from NSSF shows that 11 million meals are provided annually to the less fortunate through donations of venison by hunters. Nearly 2.8 million pounds of game meat make it to shelters, food banks and church kitchens and onto the plates of those in need.
About NSSF
The National Shooting Sports Foundation is the trade association for the firearms industry. Its mission is to promote, protect and preserve hunting and the shooting sports. Formed in 1961, NSSF has a membership of more than 6,000 manufacturers, distributors, firearms retailers, shooting ranges, sportsmen's organizations and publishers. For more information, log on to
www.nssf.org
.
USA - -(Ammoland.com)- The Professional Outdoor Media Association (POMA) announced today that Laurie Lee Dovey has resigned as executive director after 10 years of full-time service to the organization.
Laurie Lee Dovey, a founding board member and officer and POMA's first executive director, said it was time for a change, both personally and professionally.
She'll focus on her business as content provider and consultant. POMA members or corporate partners with questions or concerns should reach out to Shelly Moore, membership director, at 814-254-4719.
POMA is the premier communicators organization serving the outdoor industry. POMA is the only media organization whose full focus is on the traditional outdoor sports, including fishing, hunting, sport shooting, trapping and other heritage activities, as well as the first and second amendments.
POMA serves outdoor industry media professionals and companies/organizations. POMA's mission is to foster excellence in communications at all levels, help members build their businesses, connect media and industry, promote the fair and honest communication of the traditional outdoor sports and conservation stories, and mentor the next generation of traditional outdoor sports communicators.
POMA's Board of Directors has formed a search committee and in the coming weeks will be working to identify candidates for the executive director position. Those interested in applying should direct their resume and cover letter to smoore@professionaloutdoormedia.org.
Or visit: www.professionaloutdoormedia.org