Board Takes Step To Expand Mentored Youth Opportunities with the addition of Coyotes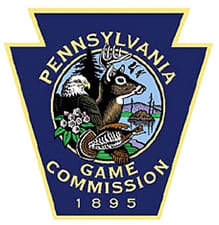 HARRISBURG – Taking a step forward to grow the agency's popular Mentored Youth Hunting Program (MYHP), the Pennsylvania Board of Game Commissioners Friday gave final approval to add coyotes to the list of species that may be hunted by youths under the age of 12 while under the supervision of a mentor.
The addition of coyotes to the MYHP line-up was recommended by the Governor's Youth Advisory Council for Hunting, Fishing and Conservation and the Pennsylvania Fox and Coyote Hunters Association.
Under the MYHP, a mentor is defined as a properly licensed individual at least 21 years of age, who serves as a guide to a mentored youth while engaged in hunting or related activities, such as scouting, learning firearm and hunter safety and wildlife identification. A mentored youth is defined as an unlicensed individual under the age of 12, who is accompanied by a mentor while engaged in hunting or related activities.
The mentor-to-mentored youth ratio may not exceed one mentor to one youth, and the pair may possess only one sporting arm while hunting. While moving, the sporting arm must be carried by the mentor. When the pair reaches a stationary hunting location, the mentor may turn over possession of the sporting arm to the youth and must keep the youth within arm's length at all times.
"As with other MYHP opportunities, mentored youth who choose to hunt for coyotes must do so from a stationary hunting location," said Carl G. Roe, Game Commission executive director.
The MYHP, first implemented by the Board in 2006, also enables participating youth to hunt for squirrel, woodchuck (groundhog), spring gobbler and antlered deer. Antlerless deer are not legal, so mentored youth may not participate in any antlerless-only deer seasons. Also, if mentored youth are participating in the early or late archery deer seasons, or the late flintlock muzzleloader seasons, they must use the sporting arms legal for those seasons to take antlered deer only.
Youth and mentors are required to abide by all fluorescent orange regulations, and the mentored youth must tag and report any antlered deer or spring gobbler taken. Mentored youth may participate in the youth-only squirrel season and the youth-only spring gobbler day, as well as the general squirrel and spring gobbler seasons.
Youths participating in the Mentored Youth Hunting Program are required to follow the same antler restrictions as a junior license holder, which are two or more points on one antler or one antler three or more inches in length. Mentored youth may only pursue antlered deer, and may only participate in seasons in which antlered deer are legal and must follow appropriate sporting arm restrictions.
PA Mentored Youth Hunting Program
Media Contact: Jerry Feaser (717) 705-6541 or [email protected]
– AMMO LAND.COM – The Free Press Release Service for the Shooting Industry! www.AmmoLand.com
– Submit Gun, Ammo and Shooting Related News at Ammo Land .com .