National Shooting Sports Foundation Names Director of Exhibitions & Conferences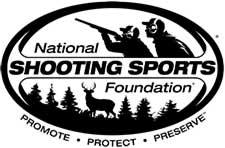 NEWTOWN, Conn.– The National Shooting Sports Foundation® (NSSF®)—the trade association for the firearms industry—has named Diedra A. Cauley its new director of exhibitions & conferences. In her position, Cauley will oversee SHOT Show operations, logistics and marketing, as well as NSSF participation in conferences, expos and meetings.
Cauley brings more than 15 years experience in trade shows, conferences and events to NSSF. In addition, Cauley's sales and marketing experience includes serving as International Channel Manager for BAE Systems Inc., where she was responsible for establishing international distribution programs and managing key customer relationships.
"Diedra's industry knowledge and experience will help make for a smooth transition," said NSSF Senior Vice President Chris Dolnack. "We're very pleased to have Diedra join the NSSF team."
"I am looking forward to working with exhibitors and attendees to continue to deliver an exceptional SHOT Show experience," said Cauley.
Cauley will succeed Jeannette Mannuzza, who is retiring in July 2009.
—
Formed in 1961, the National Shooting Sports Foundation® (NSSF®) is the trade association for the firearms and recreational shooting sports industry. NSSF's mission is to provide trusted leadership in addressing industry challenges and delivering programs and services to meet the identified needs of its members by measurably advancing participation in and understanding of hunting and the shooting sports. For more information, visit www.nssf.org.
—
– AMMOLAND.COM – Free Press Release Service for the Shooting Industry! www.AmmoLand.com