Minnesota Votes YES, Passes Clean Water, Land and Legacy Amendment
Amendment will generate estimated $300 million annually to protect and preserve Minnesota.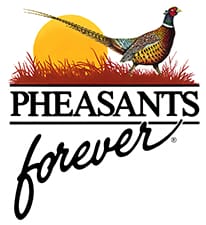 Saint Paul, Minnesota – It's an exciting day for Pheasants Forever and the State of Minnesota as voters yesterday passed The Clean Water, Land and Legacy Amendment. Over 1.6 million Minnesotans, or 56 percent, voted YES to positively impact the future of the outdoors in the state.
Pheasants Forever joined a coalition of 350 conservation, sportsmen, environmental and arts groups in supporting the Amendment. The measure will raise the state sales tax by three-eights of one percent – from 6.5 to 6.875 percent – beginning July 1, 2009, and will generate an estimated $300 million a year in today's dollars, or around $11 billion over the next 25 years.
The Clean Water, Land and Legacy Amendment will ensure $100 million for Minnesota's Outdoor Heritage Fund, $100 million for the Clean Water Fund, $59 million for the Cultural Heritage Fund and $43 Million for the Parks and Trails Fund – all annually. Currently, funding for wildlife habitat remains near historic lows, and over the next 25 years, over 1 million acres of farmland, wooded lands and other natural areas will be lost as Minnesota continues growing faster than any other state in the Midwest.
"Minnesotans have chosen to do what we thought they would all along," said Joe Duggan, PF Vice President of Corporate Relations and Marketing and a staunch advocate of the Amendment during its decade-long journey to fruition, "They have chosen, through a truly remarkable one-time opportunity, to protect the Minnesota we all know and love, and to ensure future generations enjoy cleaner waters and abundant wildlife."
Pheasants Forever also hopes the passage of The Clean Water, Land and Legacy Amendment in Minnesota proves to be a precursor of what's to come next year in Iowa, where the state will consider its own constitutional amendment for the sustainable funding of natural resources.
For more information on The Clean Water, Land and Legacy Amendment, log onto www.YesForMN.org .
Minnesota's 76 PF chapters account for over 23,000 members statewide. Those chapters have spent more than $33.7 million to complete almost 22,000 habitat projects since the first Minnesota PF chapter was formed in 1982. Those projects have benefited more than 184,000 acres for wildlife. PF applies a unique and successful model of empowering local chapters with the responsibility to determine how 100% of their locally raised conservation funds will be spent. PF is the only national conservation organizations to employ this unique locally-driven chapter model.
Pheasants Forever and Quail Forever are non-profit conservation organizations dedicated to the protection and enhancement of pheasant, quail, and other wildlife populations in North America through habitat improvement, land management, public awareness, and education. PF/QF has more than 129,000 members in 700 local chapters across the continent.
Media Contact: Anthony Hauck (651)209-4972
Brought to you by – AMMO LAND.COM – The Free Press Release Service for the Shooting Industry! www.AmmoLand.com
Submit Gun, Ammo and Shooting Related News at Ammo Land .com .