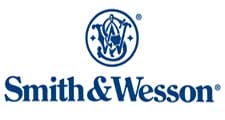 SPRINGFIELD, Mass.--(Ammoland.com)- Smith & Wesson Corp., announced today that the winning sales associates from the company's "Aiming for Alaska" incentive program recently participated in a three-day trip to Smith & Wesson's headquarters in Springfield, Massachusetts.
As part of the Smith & Wesson Experience, the winning sales associates received an all expenses paid trip to the legendary Gun Valley, where they toured the Smith & Wesson facility, engaged in new product demonstrations, and visited the historic Springfield Armory Museum.
As part of the three-tier incentive program, qualified sales associates of Top Gun Dealers were eligible to win prizes including free firearms, Smith & Wesson merchandise and the grand prize trip to Smith & Wesson's headquarters. In accordance with the program, 20 sales associates from qualified Top Gun Dealers were awarded the trip while another 15 sales associates were randomly drawn from a list of qualified sales associates.
During the three-day, three-night trip, sales associates toured the Smith & Wesson plant and company museum while also spending time with honored company historian Roy Jinks. Sales associates also spent time in business meetings with members of the Smith & Wesson management team discussing new product introductions. As part of the package, associates also spent a morning at the Shooting Sports Center. They tried out several new products and toured the Smith & Wesson Academy, one of America's longest running training facilities for law enforcement and military professionals.
"For me, the highlight of the trip was being able to walk the factory floor and interact with the workers," said Mark Franklin sales associate for Franklin's Gun Shop in Bogart, GA. "I toured the plant once before several years ago, but was amazed on how many things had changed and the amount of growth that has taken place. Everyone I met was extremely courteous and after talking with them for only a few minutes, you instantly saw how much pride they had in their work and in Smith & Wesson."
The "Aiming for Alaska" program was designed to reward Smith & Wesson Top Gun Dealers and their retail sales associates for selling Smith & Wesson, Walther and Thompson/Center firearms. On a monthly basis, Top Gun Dealers and sales associates submitted redemption forms used for each transaction. In September, the 25 winning Top Gun Dealers participated in a seven-day Alaskan cruise.
"By all accounts, this year's 'Aiming for Alaska' incentive program vastly exceeded the expectations we had when initiating the program last November," said Leland Nichols, Senior Vice President of Sales and Marketing for Smith & Wesson. "The feedback we received throughout the program was overwhelmingly positive. We would like to thank all of the distributors, dealers, and sales associates who participated in the program and we congratulate them on a job well done."
About Smith & Wesson
Smith & Wesson Holding Corporation, a global leader in safety, security, protection and sport, is parent company to Smith & Wesson Corp., one of the world's largest manufacturers of quality firearms and firearm safety/security products and parent company to Thompson/Center Arms, Inc., a premier designer and manufacturer of premium hunting rifles, black powder rifles, interchangeable firearms systems and accessories under the Thompson/Center brand. Smith & Wesson licenses shooter protection, knives, apparel, and other accessory lines. Smith & Wesson is based in Springfield, Massachusetts with manufacturing facilities in Springfield, Houlton, Maine, and Rochester, New Hampshire. The Smith & Wesson Academy is America's longest running firearms training facility for law enforcement, military and security professionals. For more information on Smith & Wesson, call (800) 331-0852 or log on to www.smith-wesson.com. For more information on Thompson/Center Arms, log on to www.tcarms.com.