Happy Holidays Wishes from Illinois State Rifle Association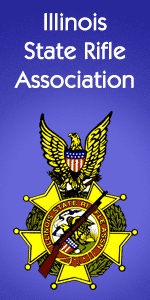 ISRA – -(AmmoLand.com)- The ISRA Board of Directors, Officers, and Staff extend our very best wishes to you for a Merry Christmas, Happy Hanukkah, and Happy New Year.
The ISRA office will close for the Christmas Holiday at Noon on Wednesday, December 24th and will re-open on Monday , December 29th. For New Year, the office will again be closed starting at Noon on Wednesday, December 31st, reopening on Monday, January 5th.
About:
The ISRA is the state's leading advocate of safe, lawful and responsible firearms ownership. Founded in 1903, the ISRA has represented the interests of millions of law-abiding Illinois firearm owner.