Make Plans For A Javelina Hunt This Spring
Plenty of first-come leftover permits available by mail application.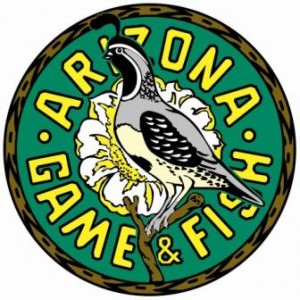 Arizona – When you are penciling in your commitments on your new 2009 calendar, look for an opening in January or February, and reserve some time to go javelina hunting.
There is quite a selection of spring tags remaining available on a first-come, first-served basis. As of Dec. 17, there are more than 6,000 javelina tags remaining.
Many of the tags are for hunting areas that offer good odds for success in some of Arizona's finest country. Javelina hunting is exciting, challenging and occurs during some of the best weather for an outdoor adventure.
Javelina can be harvested by rifle, handgun, muzzleloader or bow and arrow, depending on hunt permit-tag type. The meat is excellent when handled and prepared properly. Favorite recipes include in-ground pit barbeque or processed into summer sausage or chorizo breakfast sausage.
Other spring hunting tags remaining include more than 20 turkey tags and approximately 30 archery-only bear tags.
To apply for a tag, a hunt permit-tag application must be submitted by U.S. mail only, to the Arizona Game and Fish Department, Drawing Section, P.O. Box 52002, Phoenix, AZ 85072-2002.
Applicants must include their 2009 license number on the application request. Additionally, junior hunters ages 10, 11, 12 and 13 are required to complete a certified hunter education class to participate in a big game hunt.
For a current list of remaining tags, PDF application, regulations and more, visit www.azgfd.gov/draw.
About:
The Arizona Game and Fish Department prohibits discrimination on the basis of race, color, sex, national origin, age, or disability in its programs and activities. If anyone believes that they have been discriminated against in any of the AGFD's programs or activities, including employment practices, they may file a complaint with the Director's Office, 5000 W. Carefree Highway, Phoenix, AZ 85086-5000, (602) 942-3000, or with the Fish and Wildlife Service, 4040 N. Fairfax Dr. Ste. 130, Arlington, VA 22203. Persons with a disability may request a reasonable accommodation or this document in an alternative format by contacting the Director's Office as listed above.
Brought to you by – AMMO LAND.COM – The Free Press Release Service for the Shooting Industry! www.AmmoLand.com .
Submit Gun, Ammo and Shooting Related News at Ammo Land.com .