Benelli Launches New Updated Website!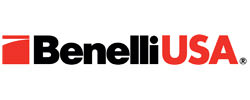 ACCOKEEK, MARYLAND – -(OutDoorWire.com)- Benelli's innovative new website is now online with enhanced, high-level upgrades. Easier, faster-than-ever, search tools make it a snap to find the Benelli products and information you need. Enjoy quick and simple site navigation enhanced by cutting-edge technology that makes www.benelliusa.com the ultimate source for information about Benelli's unparalleled collection of hunting, sporting, target and home defense firearms, as well as parts and accessories.
While you're logged on, watch quick-loading, streaming product videos that let you view the details of each Benelli firearm. See products in live-action scenes from the field and at the range. Check out the Video Gallery, which utilizes Flash technology for viewing Benelli's award-winning collection of HD videos featuring The Duck Commander, Benelli product videos, shooting tips with Tom Knapp and Tim Bradley, and much more. The all new Benelli website will keep you updated with scheduled dates and times of Benelli's two top-rated TV shows:Benelli's American Safari and Benelli On Assignment. You can also become a member of the Benelli "family" by joining our on-line consumer forum, or shop on-line at the Benelli Gear Store. And between now and March 31, don't forget to watch the countdown launch take place on the Benelli Security Portal for the Vinci, Benelli's newest product-let the revolution begin!
"Our new website is intuitive, interactive and entertaining, not to mention fast and fun to navigate. It will inform and educate with compelling video and graphic presentations of the products and brands that Benelli offers," said Stephen McKelvain, Benelli USA's VP of Marketing & Communications. "Benelli continues to be recognized as having the most technologically advanced and visually dynamic website in the firearms industry, which reflects the high quality and innovations of the Benelli product line."
The Benelli USA website – www.benelliusa.com – providing the inside knowledge you need to make informed purchasing decisions.