Benelli Performance Shop Offers Special Edition SuperSport Shotguns!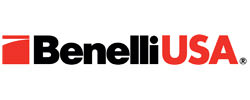 ACCOKEEK, MD – -(AmmoLand.com)- Benelli is pleased to announce the release of the new Performance Shop SuperSport models available in 12- and 20-gauge. The ultimate "speed gun" for sporting clays has just gotten faster and easier to handle, with more effective patterning. Working in partnership with world-renowned Briley® Manufacturing, a select number of Benelli SuperSport shotguns have been fine-tuned to offer outstanding handling characteristics and superior performance. Each Benelli Crio® ported barrel has been modified with lengthened forcing cones for a polished taper between the chamber and barrel. The 12-gauge guns have been back-bored to .733 inches to reduce backpressure, ensure consistent patterning and reduce felt recoil. To get you in action quicker, each gun has been fitted with a Briley EZ bolt release mechanism and an enlarged ergonomic bolt-operating handle.
The trigger assemblies of all Benelli Performance Shop SuperSports have been fine-tuned for a crisp pull and unexcelled performance. In addition, these guns feature Benelli's proven ComforTech® system with gel recoil butt pads and comb inserts that reduce recoil by as much as 48 percent and muzzle climb by 15 percent-all without adding any extra weight. Benelli Crio® barrels combined with Briley's color-coded Spectrum choke tubes, improve shot strings to yield denser, more uniform shot patterns resulting in more clay-busting power. Completing the package is a 6-ounce weighted fore-end cap for greater balance and smoother swing. In the world of clay sports, the Performance Shop SuperSport's superior reliability, faster recovery time, lower recoil and denser shot patterns, are guaranteed to rule the game.
"This is another great set of guns from the team of Benelli and Briley," said Stephen McKelvain, Benelli's VP of Marketing & Communications. "Any dedicated clay shooter who enjoys seeing clays disappear in a puff of smoke, shot after shot, will have to own a Benelli Performance Shop SuperSport. They are truly the ultimate high-performance clays guns."
Specifications:
Model Benelli Performance Shop SuperSport
Gauge 12- & 20-gauge
Barrel Length 30 inches (12-gauge) 28 inches (20-gauge)
Barrel Type Crio, ported, with color-coded Spectrum extended chokes
Sights Metal bead
Metal Finish Blued
Stock Material Black Synthetic with carbon-fiber finish
Average Weight 7.7 lbs. (12-gauge), 6.7 lbs. (20-gauge)
Overall Length 51.6 inches (12-gauge), 49.6 in. (20-gauge)
Length of Pull 14.5 inches
Drop at Heel 2 inches
Drop at Comb 1.5 inches
MSRP $2,730 (12-gauge), $2,600 (20-gauge)
For the latest news and product information from Benelli USA visit www.benelliusa.com