Inspired By The Old Master — Created By The New Masters!
A new shotgun from Benelli, is on it way, that will revolutionize the entire concept of the semi-automatic shotgun…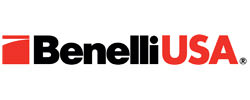 ACCOKEEK, MD – -(AmmoLand.com)- What's in the case? It's a secret! We'd like to show it to you, but it'll be under wraps for a while longer. We can tell you that the case holds a real treasure—a new shotgun from Benelli that will revolutionize the entire concept of the semi-automatic shotgun world. Driven by the Benelli passion for simplicity and efficiency, Benelli engineers have given birth to the gun they call the Vinci. They have drawn their inspiration from the great Renaissance artist, scientist and inventor, Leonardo Da Vinci. Master Leonardo was a man ahead of his time and his notebooks, filled with far-seeing inventions and ideas, show that he pushed the boundaries of his world and always thought outside the box, or in this instance—inside the case.
While we can't show you what's inside the case, we can reveal that the new Vinci will redefine the architecture of the semi-automatic shotgun. You'll have to take our word on it for a little while longer, but remember; the master engineers at Benelli have a legacy that includes many of the world's great advances in firearm technology. Benelli innovations include the Inertia Drivenâ action in 1967, the Rotating Bolt in 1983, all coming together the following year with the landmark Super Black Eagle—the original 3 ½-inch Magnum shotgun. The legacy also includes the slick Nova Pump-action introduced in 1998, the ARGO System developed for the M4 in 2000 and the R1 hunting rifle in 2002. Other landmarks include the innovative ComforTechâ recoil reduction system and the Crio Systemâ barrel treatment. When the time comes to own this latest, most modern shotgun model, as the Italians say, tu vince! — You win!
Visit the Benelli USA website (www.benelliusa.com) to keep an eye on the Vinci countdown with the Benelli Security Portal beginning on March 15, 2009 and culminating at high-noon on March 31, 2009 with the unveiling of the new Benelli Vinci. Find out the exciting details of, "what's in that case?"
"Benelli has done it again," said Steve Otway, Benelli's General Manager. "Just when you think that there is nothing truly new in the shotgun world, along comes the Vinci and that world changes forever. Let me tell you, keeping this particular secret has been really hard. Once again, the competition will have some catching-up to do!"
About:
Whether you're looking for a 12 gauge shotgun, a 20 gauge shotgun, a pump shotgun, or a specialty model, Benelli shotguns are simply perfect. Benelli offers the world's largest selection, with more than 120 different models to choose from.