Fifty Caliber Shooting Association Partners and NRA to Sanction Matches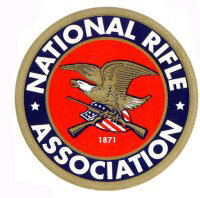 FAIRFAX, VA – The NRA Competitive Shooting Division has reached a Memorandum of Understanding with the Fifty Caliber Shooting Association (FSCA) for the dual sanctioning of .50 caliber matches. This agreement is scheduled to be announced at the 2009 SHOT Show in Orlando, Florida.
"This event welcomes the .50 caliber discipline into the family of NRA Competitive Shooting without the Fifty Caliber Shooting Association losing their identity," said Mike Krei, Director of NRA's Competitive Shooting Division.
The FCSA was established in 1985 by a small group of dedicated shooters with the mission to advance the sporting uses of .50 BMG cartridges. The FCSA provides both military and law enforcement agencies with essential research and instructional support.
"One thing we know for certain is that these competitions will operate under the standard Fifty Caliber Shooting Association competition rules," said NRA President John Sigler.
For more information on NRA Competitive Shooting Sponsorships, please visit www.nrasportsponsors.com or contact Woody Arenas in the NRA Competitive Shooting Division at 703-267-1469 or by email, [email protected] Information on NRA's Competitive Shooting Division can be found at www.nrahq.org/compete.