The New Year Brings New Airtimes on Wednesdays for Shooting USA's Impossible Shots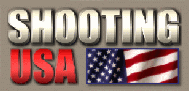 Shooting USA's Impossible Shots – Winged Shooting
Byron Ferguson leads off with aerial shots using his longbow, before starting up the rivalry with the other members of the Impossible Shots Team of Bob Munden, Tom Knapp, Jerry Miculek and Tim Bradley. Brian Speciale hosts shooting demonstrations by the world's best exhibition shooters.
Impossible Shots airs Wednesday on Outdoor Channel at the following times:
Eastern Time: 3:00PM, 10:30PM, 2:30AM (Thursday AM)
Central Time: 2:00PM, 9:30PM, 1:30 AM
Mountain Time: 1:00PM, 8:30PM, 12:30AM
Pacific Time: Noon, 7:30PM, 11:30PM
The Shooting USA Hour Block continues in the established time slot on Wednesdays:
Eastern Time: 4:30 PM, 8:30 PM, 12:00 Midnight
Central Time: 3:30 PM, 7:30 PM, 11:00 PM
Mountain Time: 2:30 PM, 6:30 PM, 10:00 PM
Pacific Time: 1:30 PM, 5:30 PM, 9:00 PM
ShootingUSA – The Scholastic Clay Target Nationals
We're covering the National Championships of the most successful youth shooting program ever created. We're at the Scholastic Clay Target Program Nationals in Sparta, Illinois where it's all about teamwork in shooting for the title. Then in his Pro Tip, Jerry Miculek will show you how to be faster on multiple targets with your AR.
Sighting In With Shooting USA – Wheelchair Shotgun
We're Sighting In on an unusual shotgun fund-raising event. The money raised is just one part of the benefit shoot, organized by volunteers and by Doctors from Vanderbilt University Medical Center. This event has the people being helped doing the shooting. Then we're explaining a bit of shooting Jargon — MOA.
Join us as we kick off the new year with our weekly hour and 30 minutes of the best of shooting, guns, and gear.
The Smith & Wesson Gun of the Month Contest:
The winner of the December gun will be hearing from me this week when we draw the one correct answer from a record number of entries last month. A lot of you appear to be hoping for a late Christmas Present. Keep your fingers crossed. It could be you getting the call. The cut-off for entries was at the moment of the new year on the West coast.
Meantime, the January Gun is posted with the first question of the new year of programs. We're starting with the 22A Auto-loading Pistol… the one you can afford to shoot with a brick of CCI Ammo.
Here's wishing you good luck in the contest and for everything you will do in 2009.
Jim Scoutten – www.ShootingUSA.com