North Carolinian Wins Friends of NRA National Survey Prize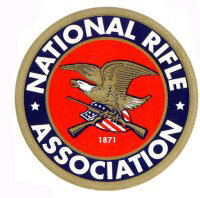 FAIRFAX, Va. – -(AmmoLand.com)- The Friends of NRA held it's 4th Annual National Survey during 2008.  The prize of a Ruger Signature Series Mark I .22 went to Mr. Jamie O. Reece from Aberdeen, North Carolina.  Mr. Reece's name was chosen from over 500 hundred submitted surveys.
Friends of NRA is an exciting grassroots fund-raising program that fosters community involvement, raises money and gives 100% of the net proceeds to qualified local, state, and national programs. For the fourth year in a row, community members have been eligible to fill out surveys by attending a Friends of NRA Banquet. The Friends of NRA banquet is a grassroots event that supports thousands of community services related, but not limited to, firearm education, hunter safety, wildlife conservation, range improvements, youth marksmanship, and law enforcement, among others.  The Friends of NRA National Survey asks questions regarding attendees' recent experiences at their local Friends of NRA Banquet or Event.  The Survey provides the NRA with feedback on Friends of NRA events to better cater to your community in the future.  To participate in this year's contest, attend a Friends of NRA Banquet in your area, fill out the Survey, and become eligible to win a Ruger Signature Series Mark I 22. The contest deadline for this year is November 30, 2009.
For additional information on the 2009 Friends of NRA Survey please call 1-800-672-3888, ext. 1354.  You may also visit www.friendsofnra.org/national/survey to locate an event or banquet in your area.
About:
Established in 1871, the National Rifle Association is America's oldest civil rights and sportsmen's group. Four million members strong, NRA continues its mission to uphold Second Amendment rights and to advocate enforcement of existing laws against violent offenders to reduce crime. The Association remains the nation's leader in firearm education and training for law-abiding gun owners, law enforcement and the military.