NSSF Promotes Its Gun Safety Programs in Chicago Trib Ad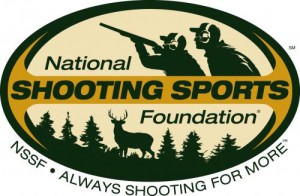 NEWTOWN, Conn. — -(OutDoorWire.com)- A full-page advertisement in today's Chicago Tribune is designed to raise awareness about major programs sponsored by members of the firearms industry and how they promote safe and responsible firearms ownership and storage to America's more than 80 million gun owners.
Sponsored by the National Shooting Sports Foundation, the advertisement reads, "Learn What's Being Done About Gun Safety" and highlights NSSF's Project ChildSafe, First Shots and Don't Lie for the Other Guy programs and their Web sites.
"It's important that all Americans understand how members of the firearms industry are working to encourage the safe and responsible use and storage of their products through NSSF's nationally recognized programs," said Stephen L. Sanetti, president of NSSF. "Chicago is the first of a number of major cities where NSSF will run this educational ad and where we also will bring our industry's safety programs such as Project ChildSafe, First Shots and Don't Lie for the Other Guy to demonstrate our industry members' commitment to safe firearms ownership and storage."
Project ChildSafe promotes safe storage of firearms to help prevent accidents, particularly among children, and has distributed 35 million gun lock safety kits and safety education materials. Over 1,000,000 firearm safety kits have been distributed in Illinois alone and gun owners can receive a free firearm safety kit from many local law enforcement departments. Project ChildSafe's Web site is www.projectchildsafe.org.
First Shots provides an introduction to safe handgun ownership for first-time shooters through education and training seminars and supervised live-fire instruction at shooting ranges across the country. Three First Shots seminars are scheduled in the greater Chicago area on Saturday, Feb. 7, with others to follow. Find a First Shots seminar at www.firstshots.org.
NSSF's Don't Lie for the Other Guy assists the Bureau of Alcohol, Tobacco, Firearms and Explosives with educating federally-licensed firearms retailers about how to better detect and prevent illegal firearms purchases, thereby helping to keep guns out of the hands of criminals. Don't Lie for the Other Guy will also bring its message of "Buy a gun for someone who can't and buy yourself 10 years in jail" to Chicago in March.
About NSSF:
NSSF, founded in 1961, is the trade association for the firearms and recreational shooting sports industry and promotes the safe ownership and responsible use of products its members make and sell. For more information, visit www.nssf.org.