NWTF Founder Passes After Battle with Cancer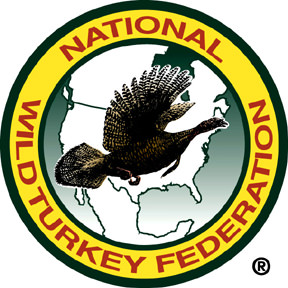 EDGEFIELD, South Carolina – Tom Rodgers, founder of the National Wild Turkey Federation (NWTF), passed away Dec. 25 at the Edgefield County Hospital after a long battle with cancer. Rodgers, 64, was survived by his mother, his son Mark and two sisters.
As the NWTF ends its thirty-fifth anniversary celebration, it also remembers the man who started it all in Fredericksburg, Va.
"Tom is the reason the Federation is here, working daily to promote wildlife conservation and preserve North America's hunting heritage," said James Earl Kennamer, Ph.D., the NWTF's chief conservation officer. "The organization is reflecting on its rich history and honoring the man who started it all. He was a great friend personally, a great asset for wildlife and he'll be greatly missed."
Recently, Rodgers was honored with a one-of-a-kind Founder's Award during a ceremony at NWTF headquarters in Edgefield.
"Tom's influence on the conservation industry, on wildlife and hunters' rights was immeasurable," said George Thornton, NWTF CEO. "Without him, the NWTF wouldn't exist, and wild turkeys literally would not be where they are today. Knowing the man who created the NWTF and recognizing his contributions, which helped make NWTF one of the most dynamic and respected conservation organizations in North America, is truly an honor."
When Rodgers founded the NWTF in 1973, there were only 1.3 million wild turkeys throughout North America. Since then, the number of wild turkeys has increased to more than 7 million birds thanks to state, federal and provincial wildlife agencies, the NWTF, its members and partners. Much of the restoration was achieved through trapping and transferring wild turkeys to suitable habitat – an idea conceived by Rodgers.
Since the 1950s, state and provincial wildlife agencies have moved more than 195,000 wild turkeys to suitable habitat across North America. Throughout its 35-year history, the NWTF has helped accelerate those efforts through the purchase of trapping equipment, transfer boxes, funding and the help of its volunteers.
"Tom hired me as the Federation's director of research in 1980," said Kennamer. "Working alongside Tom in those early years and sharing his vision of a positive future for conservation and hunting for nearly three decades as part of the NWTF team has been a privilege."
From Humble Beginnings
The NWTF started small. In 1969, Rodgers began his conservation career by writing a syndicated outdoor column about wild turkeys and smallmouth bass – his two favorite topics – for several Northern Virginia newspapers.
Rodgers began laying the groundwork for the Federation in 1971. He founded and named the NWTF and Turkey Call magazine, the NWTF's flagship publication, in his hometown of Fredericksburg, Va., in 1973. Later that year, Rodgers moved the Federation's headquarters to its permanent home in Edgefield, S.C., and co-founded the first NWTF state chapter with his friend Sam Crouch, Sr. in Edgefield soon after.
Rodgers invested $10,000 in the NWTF, becoming the conservation organization's first donor and diamond life sponsor. Since then, the NWTF has helped raise and spend more than $279 million upholding hunting traditions and conserving nearly 14 million acres of wildlife habitat.
One effort that helped lift the organization off the ground was the creation of the NWTF Stamp and Print program, a fund raising tool that's still being used by conservation organizations to this day. This program has raised millions of dollars for wildlife conservation.
After forming the NWTF and moving the organization to Edgefield, Rodgers served as the NWTF's first president and executive vice president until his retirement in 1981. He also is credited with helping create the Federation's reward program for turning in poachers and the official NWTF logo, which is still in use today.
Rodgers helped develop the International Quail Foundation in 1982 after leaving the NWTF, and served as head of the modern Quail Conservation Movement until 1986. The next year, he introduced Smallmouth Magazine and Smallmouth, Inc. He later became the first host of "The Dodge Everyday Sportsman" television show.
To a Bright Future
From starting with a cigar box full of membership applications to having nearly a half million members in the United States, Canada, Mexico and 14 other countries, the NWTF has come a long way.
Today, the NWTF continues to manage wild turkeys and other wildlife and upholds our hunting tradition. Keeping the hunting heritage alive has always been a focus of the NWTF through its JAKES/Xtreme JAKES (Juniors Acquiring Knowledge, Ethics and Sportsmanship), Wheelin' Sportsmen and Women in the Outdoors programs, which provide hands-on outdoor opportunities for thousands of youth, women and people with disabilities.
Two NWTF programs aim to increase the number of safe and ethical hunters in the field and provide more room to roam on public and private hunting lands.
"Through its Families Afield program, the NWTF works with sportsmen, elected officials and wildlife agency personnel to lift restrictions and allow young people and first-time hunters to try hunting with an adult mentor," Thornton said. "It is also imperative that we support the next generation of hunters by making sure they have places to hunt. The NWTF's More Places to Hunt program partners NWTF volunteers with landowners and state and federal agencies to help improve hunter access through land purchases, conservation easements and legislative action."
The NWTF also is implementing its North American Wild Turkey Management Plan, which will build relationships between hunters, corporate partners NWTF volunteers, and federal, state and local wildlife agencies to continue conserving wild turkey habitat and generating more opportunities and places to hunt.
"All the NWTF has accomplished – from restoring wild turkeys and their habitat to defending our privileges to hunt – began with one great man's extraordinary vision," Thornton said. "His legacy will continue through the NWTF's conservation efforts, outreach programs, thousands of volunteers and members for many years to come.
If you would like to become a member of Team NWTF, join a committee or start a chapter, please visit our Web site at www.nwtf.org or call us at 800-THE-NWTF.