Otis CEO Recognized For Her Accomplishments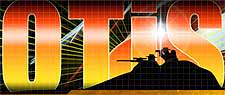 New York – -(ShootingWire.com)- Doreen Garrett, President and CEO of Otis Technology, Inc. has been honored with a Proclamation in Recognition on behalf of her company on Thursday, December 22, 2008 at the Lewis County Court House, Lowville New York.
Garrett has run Otis Technology, Inc. for 24 years, beginning in 1985 at her parents' home in the Town of Leyden. The Proclamation recognized and highlighted many of Mrs. Garrett's accomplishments of Otis Technology, Inc. and its growth.
The company moved from a horse barn to its current address on Laura Street in Lyons Falls in 1997 and has since expanded twice, most recently, this month, finalizing a 16,000-square-foot, state of the art warehouse and automatic warehouse system. A previously 23,643-square-foot addition was added in early 2008 to the already 41,500-square-foot Manufacturing facility. Also featured on the property is a 6,000 square-foot Child Care Center for employees of Otis and community members as well.
Even with the tremendous growth of Otis Technology, Inc., Garrett remains focused on safety and was among the first to comply with federal packaging and safety regulations. Otis now features new labeling and child proof caps on all O85 Bore Solvents.
The Proclamation also included the acknowledgment of many long term Military contracts and various other contracts that Otis Technology, Inc. holds with national retailers. Recognition of the Fast Track 50 Award that Otis received this year was also noted, it's an award that names Otis the fastest growing company in Central NY for 2008. With this, Otis Technology, Inc has exceeded their 2007 Fast Track 50 ranking of 3rd.
Otis has 146 employees, 144 of which are residents of New York, primarily, Lewis County. The Proclamation highlights that in this particular time of recession and job cuts, it is truly a pleasure to be able to boast about a company within Lewis County borders that continues to thrive and expand their facility and employment.
Mrs. Garrett and her family, the owners of Otis Technology, Inc. are proud to be honored as a commended, local business that carries such proclaimed caliber and leadership stature.