Pa Game Commission Awards NWTF With Pennsylvania's First-Ever Elk Tag For Auction

HARRISBURG – -(AmmoLand.com)- Under a new law, Pennsylvania Game Commission Executive Director Carl G. Roe today announced that he has selected the National Wild Turkey Federation to auction off a special antlered elk license at its upcoming national convention Feb. 19-22 in Nashville, Tennessee.
"Since its creation, the National Wild Turkey Federation, as well as its Pennsylvania and local chapters, have been important wildlife conservation and management partners with the Game Commission," Roe said. "The members of this organization have invested millions of dollars in Pennsylvania for wildlife habitat improvements, acquisitions of State Game Lands and input into wild turkey management and research.  Additionally, NWTF live auctions are proven money raisers when it comes to auctioning off such hunts."
Noting that Pennsylvania's modern-day elk hunt, which began in 2001, has produced several Boone & Crockett book entries, George Thornton, NWTF CEO, said this tag represents an incredible opportunity to harvest a trophy elk while doing great things for wildlife conservation.
"The NWTF has had a great relationship with Game Commission throughout the years," Thornton said.  "We've worked together to help restore wild turkey populations, improve wildlife habitat and strengthen the state's hunting heritage. When this tag goes up on the auction block, bidders can expect a lot of action and know that the winner is doing great things for conservation."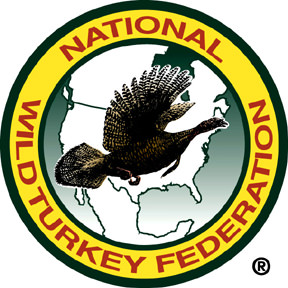 Pennsylvania Chapter NWTF and its 88 local chapters expect to join the nearly 40,000 attendees from all 50 states, as well as Canada and Mexico, at the NWTF's national convention, said Jon Pries, Pennsylvania Chapter NWTF president.
"It is an honor for NWTF to be selected to receive this first-ever elk tag," Pries said.  "We look forward to raising important dollars for the Pennsylvania Game Commission and the elk management program, as well as habitat improvement for all wildlife on the elk range of northcentral Pennsylvania."
On Feb. 20, as part of is live auction, NWTF will put up for bid the antlered elk license, which would be good for use in any management zone open for Pennsylvania's upcoming elk hunt, Nov. 2-7.  The winning bidder will be awarded the license once he or she purchases the required resident or nonresident general hunting license.  The winning bidder also will be provided all of the information normally given to those who receive an elk license through the agency's annual public drawing, including a listing of permitted guides available should they choose to use a guide.
In September, the agency will conduct its annual public drawing to award 59 elk licenses to those who submit an application, along with a $10 nonrefundable fee.  The exact breakdown of antlered and antlerless elk licenses, as well as the elk management zones each license will be assigned to, will be announced later.  The application period will open in May.
In 2001, a recommendation to provide one special elk license for wildlife conservation organizations to auction was originally included in the Game Commission Elk Hunt Advisory Committee Report as one of the concepts for promoting elk hunting.  However, the recommendation was set aside at that time because it was determined that legislative authority was necessary to do so.
Rep. Marc J. Gergely (D-Allegheny) introduced House Bill 747 to grant the Game Commission authority to provide one antlered elk license to a wildlife conservation organization to auction.  Of the auction proceeds, up to 20 percent may be retained by the wildlife conservation organization and the rest turned over to the Game Commission for elk management.  Signed into law on Oct. 9, Act 101 of 2008 (previously House Bill 747) was unanimously approved by the House and Senate.
The new law sunsets on July 1, 2013, and would require the General Assembly to re-authorize the authority to allow for the auction of one antlered elk license per license year.