POMA Clarifies Confusion Regarding Unaffiliated Women's Group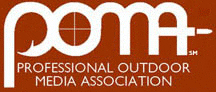 POMA – -(ShootingWire.com)- The Professional Outdoor Media Association has recently received queries about the Women's Outdoor Media Association (WOMA). WOMA is not a part of or affiliated with POMA.
POMA, as part of its committee structure, launched a Women's Outreach Committee (WOC) last year. The committee is seeking ways to partner with existing programs, publications, broadcasts and Web sites focused on women in the outdoors – with the goal of bringing more journalists, companies and organizations into the POMA family.
POMA Mission
The Professional Outdoor Media Association is a group of individual communicators and Corporate Partners who believe in, defend, support and promote the heritage of hunting, fishing, shooting and traditional outdoor sports through writing, photography and other means. By doing so, members hope to educate the general public about these sports and encourage more participation in them. The organization serves the membership by helping members grow professionally, improve their skills, better their working environments and enhance their businesses.