Shooting Range Grant Application Deadline Is Jan. 15
Arizona Game and Fish Commission offers monies to assist public shooting ranges.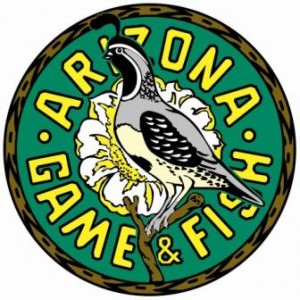 PHOENIX — -(AmmoLand.com)- Shooting clubs, sportsmen's groups and government agencies involved in the development, improvement or maintenance of public shooting ranges, including archery ranges, have until 5 p.m. (MST) on Jan. 15 to submit their applications for grant funds from the Arizona Game and Fish Department.
Grants are available through a competitive application process each year. The Arizona Game and Fish Commission determines how much money is available, but generally the total is about $100,000. The maximum grant award is $50,000 per project. Privately owned and for-profit ranges are not eligible for this program.
"The program offers a number of benefits," says Anthony Chavez, the department's statewide shooting ranges administrator. "It helps provide shooting enthusiasts with safe public shooting areas, supports the department's hunter education and youth programs, and supports law enforcement training."
Examples of projects that could be eligible for funds include shooting range development and redevelopment, construction of noise abatement structures and safety berms, installation of shooting pads and stations, and construction or improvement of access roads and parking lots.
To download an application packet, visit www.azgfd.gov/shootingsports and click on the "range development grants" link on the left side of the page, or request a packet by contacting Anthony Chavez, statewide shooting ranges administrator, at (623) 236-7395 or [email protected]
About:
The Arizona Game and Fish Department prohibits discrimination on the basis of race, color, sex, national origin, age, or disability in its programs and activities. If anyone believes that they have been discriminated against in any of the AGFD's programs or activities, including employment practices, they may file a complaint with the Deputy Director, 5000 W. Carefree Highway, Phoenix, AZ 85086-5000, (602) 942-3000, or with the Fish and Wildlife Service, 4040 N. Fairfax Dr. Ste. 130, Arlington, VA 22203. Persons with a disability may request a reasonable accommodation or this document in an alternative format by contacting the Deputy Director as listed above.