This Week On Shooting USA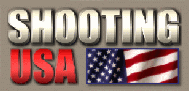 Shooting USA – -(AmmoLand.com)- This Week it's the challenge of steel shooting on Shooting USA and on Shooting USA's Impossible Shots.
ShootingUSA – The US Steel Championship
This time, it's bang and clang action with the best steel shooters in the country. We're in Anderson, South Carolina for the US Steel Championship. And Jerry Miculek is with us to continue his series of Pro-Tips, not on revolver shooting, but on AR Rifle shooting.
Sighting In With Shooting USA – The Guns of Steel
From mild to wild, we are Sighting In on the highly modified guns that raced to the top of the leader-board at the US Steel Championships. There's plenty your gunsmith can do to help, if you're trying for a winning time in Steel Shooting. Then John, Mike, and Greg shoot it out on the steel stages for bragging rights and to show you how much fun bang and clang can be.
Shooting USA's Impossible Shots – Three Guns
Jerry Miculek is a triple threat with an Impossible Shot you'll be telling your friends about. Plus the better halves of Byron and Bob. How the wives of our exhibition shooters play major roles in their success. Brian Speciale hosts the world's best exhibition shooters amazing demonstrations of skill and marksmanship.
Join us Wednesday on Outdoor Channel for lots of Bang and Clang Target Shooting
Shooting USA's Impossible Shots airs at the following times:
Eastern Time: 3:00PM, 10:30PM, 2:30AM (Thursday AM)
Central Time: 2:00PM, 9:30PM, 1:30 AM
Mountain Time: 1:00PM, 8:30PM, 12:30AM
Pacific Time: Noon, 7:30PM, 11:30PM
The Shooting USA Hour Block Air Times:
Eastern Time: 4:30 PM, 8:30 PM, 12:00 Midnight
Central Time: 3:30 PM, 7:30 PM, 11:00 PM
Mountain Time: 2:30 PM, 6:30 PM, 10:00 PM
Pacific Time: 1:30 PM, 5:30 PM, 9:00 PM
December Gun of the Month Winner:
He is Senior Border Patrol Agent William Hardt of Rangeley, Maine. When I called, Agent Hardt had just come in from a night on the Maine – Quebec border in minus 22 degree weather. He said he was warming-up in front of the fireplace at home. Hearing that he was the winner of the S&W Model 315 Nightguard warmed his spirits a bit, as well. He'll receive the Nightguard directly from Smith & Wesson, since Agent Hardt is a licensed dealer in Northern Maine.
It's cold and flu season and sleeting in Nashville today, but it's not minus 22 degrees. Take your vitamin C.
Jim …www.ShootingUSA.com