Twitter Offers INSTANT Access to USSA Updates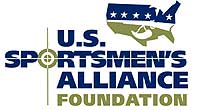 USSA – -(AmmoLand.com)- As social networking continues to grow in popularity through websites like Facebook and Myspace, a new site named Twitter has emerged that is rapidly gaining popularity. Many thousands of people and groups already have Twitter accounts, from members of Congress to the largest anti-hunting group in the nation, the Humane Society of the United States.
The name may sound funny, but Twitter offers everyone who follows the USSA a chance to get LIVE updates as they come up. To check out the USSA Twitter page, Click Here.
All you have to do to instantly start receiving updates is to create your own Twitter account by visiting the Twitter homepage. After setting up your account,  go to the USSA page. Once there simply click on the "follow" link underneath the USSA logo. Then you will get each and every update we offer. This will include action alerts in different states as well as our most recent updates on different contests and sweepstakes offered by the USSA or the U.S. Sportsmen's Alliance Foundation.
About:
The U.S. Sportsmen's Alliance (USSA) and the U.S. Sportsmen's Alliance Foundation (USSAF) work nationwide, representing over 1.5 million sportsmen through member clubs and individual constituents.  The organizations provide legislative, legal defense and public education services to defend and advance sportsmen's rights in Washington, D.C. and in all 50 states.
Visit www.ussportsmen.org