USPSA Announces National Championship Sponsorship Opportunities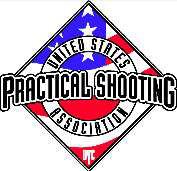 SEDRO-WOOLLEY, Washington – -(OutdoorWire.com)- U.S. Practical Shooting Association (USPSA), the governing body of Practical Shooting in the U.S., has announced a wide range of sponsorship opportunities for the 2009 USPSA National Handgun Championships and the 2009 National MutliGun Championships.
Since its inception in 1976, USPSA has established itself as the leading competitive handgun organization in the nation counting the very best shooters in the world among its ranks. Its 'Run and Gun' format, which rewards speed, accuracy and power under realistic shooting scenarios, has developed into the unofficial R&D for the firearms industry, and for over 30 years, no other organization has had such a dramatic impact on the design and use of firearms, ammunition and accessories.
"The USPSA national championships are the pinnacle of the dynamic shooting disciplines and the more than 600 competing represent not only the best shooters in the nation, but key opinion leaders at their home ranges," said Dave Thomas, USPSA Executive Director. "Our 17,000-plus members closely watch the equipment used by top competitors and use that information to help guide their annual purchases which exceed $45 million on Practical Shooting alone. This makes sponsorship of our national matches an ideal venue to reach this key part of the firearms market."
In addition to the reaching the entire USPSA membership, many companies have benefited from the expanded public relations effort USPSA has implemented to promote Practical Shooting. In 2008 an audience of close to 15 million saw news stories about the USPSA National Handgun Championships in newspapers online, and on television.
A wide range of sponsorships for the 2009 USPSA National Handgun Championships and the 2009 National MutliGun Championships are available including title sponsorships, gold, silver and bronze level sponsorships and stage sponsorships.
For more information on sponsorship opportunities at the USPSA USPSA National Handgun Championships and National MutliGun Championships, contact Matt Pickhardt at (360) 855-2245 or at [email protected].
About USPSA:
The United States Practical Shooting Association is a non-profit membership association and the governing body for the sport of Practical Shooting in America. USPSA has over 17,000 members and more than 350 affiliated clubs which host weekly matches throughout the country providing recreational shooters with the opportunity to test and refine their shooting skills in a safe, competitive environment. USPSA is also the US Region of the International Practical Shooting Confederation (IPSC), which is comprised of approximately 67 nations. For more information, visitwww.uspsa.org.