Argentina VIP Hunts, High Volume Duck, Dove, Pigeon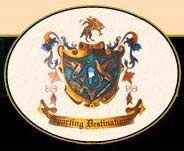 Argentina – -(AmmoLand.com)- My name is John Airala and I have guided in Argentina since 1987. I have lived here since 1985 when I moved here from Michigan at the age of 20. My web site is www.SportingD.com and I would like to tell you about our bird hunts.
Our bird hunters averaged over 100 ducks a day per shooter and the average total bag for a week long mixed bag trip was over 3000 birds/shooter.
In honor of the less than wonderful World economic situation that has reduced the number of sportsmen who travel for their hunts, these high volume hunts for duck,dove, pigeon and flushing birds over dogs are offered at greatly reduced prices.
Packages. Include food, lodging, license, transport to and from the airport and lots of high volume shooting. There are no hidden or extra costs that you sometimes run into on other hunts and I will make sure that you enjoy this trip to the fullest. The hunt is in the Litoral region of Argentina and the lodging is in our 3 star country Inn, with an average drive of 45 minutes or less to the shooting grounds. The hunt lasts 7 days and includes duck hunting, pigeon and dove shooting and perdiz over dogs. You can distribute how many days you will devote to each species at your pleasure. The season starts May 1 and runs until the end of October for duck. Pigeon and dove season never closes and perdiz closes mid August. Keep these seasons in mind if you want to schedule all species. The destination airport is either Resistencia, or Corrientes, both are equally convenient.
Total for the 8 nights and 7 days is Call for Rates (US Dollars)
Other expenses:
your airfare
tips to bird boys at your discretion
shells by the box
This is a new area and you don't run into other hunters. The shooting is out of this world. Only 3 groups shot there with me last season and they averaged a little over 100 ducks a day. Perdiz is the only bird that the bags are kept low and you can shoot 30 per outing. Dove is limitless and one shooter shot 1000 in 3 and a half hours just to show that he could. He used 2 guns and a dedicated loader in addition to his bird boy and fired a little over 1800 rounds to do it.
Deposit to book is Check Current Rates and a 50% shell deposit will be required 30 days prior to the start of the season.
E-mail me at [email protected] for references from those who shot there last season, more information, and pictures/video of our hunts.
P.S: Ask about our Gold Club. Hunt for life, any hunt we offer for 1 time fee.
We also have the inside line on great hunting ranches for sale. Example: 10,000 acres 2 hours from Cordoba, with forests, hills and valleys, and over 4 miles of river front. Great opportunity for development and profit and also a great place to retire to.
Kind Regards.
John Airala www.SportingD.com