Arizona Off-Highway Vehicle Laws And Decal Program Still In Effect
Contrary to rumors, OHV Decal program is unaffected by rules freeze.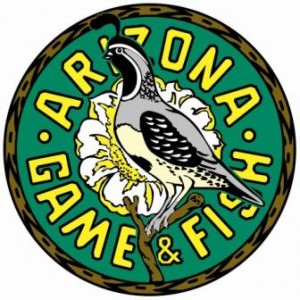 Arizona – -(AmmoLand.com)- The Arizona Game and Fish Department would like to clarify some misinformation that has circulated in Web discussion forums and by word-of-mouth regarding the recently enacted off-highway vehicle laws and OHV Decal program.
Recent media stories discussed the Governor's temporary freeze on proposed rules from Arizona state agencies. A paragraph near the bottom of the article states that a fee on off-highway vehicles will be one of the proposed rules that will come to a temporary halt under the Governor's order.
This has led to some incorrect assertions that the new OHV laws (including the OHV Decal program and associated $25 annual fee) have been suspended. This is not true.
The fee that is being referenced in the article is the cap, or maximum amount, that a provider may charge to conduct an approved educational course in off-highway vehicle safety and environmental ethics. This fee cap is part of new rules that would establish the minimum standards for an approved OHV safety course, the course approval procedure, the cap on what a provider of the course can charge, and enforcement actions related to off-highway vehicle sound requirements. All of these items fall under the Governor's freeze on new rules.
This is different from the new OHV laws and decal program, which became part of state law on Jan. 1 and are unaffected by the rules freeze.
The new OHV laws will provide resources to help better manage Arizona's rapidly growing OHV use, protect natural resources, and help maintain wildlife recreation access to public lands. For more information, visit www.azgfd.gov/ohv, or contact Game and Fish Department OHV Public Information Officer Jim Harken at (623) 236-7223.
About:
The Arizona Game and Fish Department prohibits discrimination on the basis of race, color, sex, national origin, age, or disability in its programs and activities. If anyone believes that they have been discriminated against in any of the AGFD's programs or activities, including employment practices, they may file a complaint with the Deputy Director, 5000 W. Carefree Highway, Phoenix, AZ 85086-5000, (602) 942-3000, or with the Fish and Wildlife Service, 4040 N. Fairfax Dr. Ste. 130, Arlington, VA 22203. Persons with a disability may request a reasonable accommodation or this document in an alternative format by contacting the Deputy Director as listed above.