ATK Commercial Products Announces Sales Rep of the Year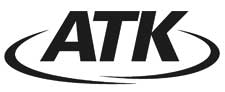 Anoka, MN – -(AmmoLand.com)- ATK (Alliant Tech Systems) Commercial Products recently announced their choice for 2008 Sales Rep of the Year at the 2009 SHOT Show. George Frashier of Gibson City, IL was selected from among 49 ATK sales representatives for demonstrating superior integrity, leadership and results when working with his dealers and retailers.
A testament to integrity.
ATK presented the award to Frashier for his unparalleled sales growth, rapport with dealers, dedicated focus on ATK co-op advertising practices and positive attitude. According to Michael Halleron, director of domestic sales, "When it comes to hard work, honesty and going the extra mile, George is at the top of his game. His ability to connect with retailers is amazing and he knows how to build the relationships that are successful and enduring. Congratulations George, you certainly earned this award and are truly an asset to our team."
Representing seventeen brands in the shooting, hunting and outdoor industry, Frashier continually demonstrates a thorough grasp of these numerous brands, products and how they can translate into success for his dealers. But according to George, his success is a team effort.
"I am honored to receive this award," he claimed, "and I owe a lot of gratitude for the help and support of my wife and children, the ATK Sales and Marketing team and the Customer Service team."
About ATK Armament Systems
Headquartered in Utah, ATK Armament Systems is the world's largest ammunition manufacturing entity generating approximately $1.5B annually in sales. The organization manufactures small caliber military ammunition, medium caliber military ammunition, medium caliber gun systems, rocket motors, ammunition propellants, commercial and military smokeless powder, law enforcement and sporting ammunition, ammunition related products and is the operator of two U.S. Army ammunition manufacturing plants. The organization employs approximately 6,000 people. Find out more about the Commercial Products division at www.outdoorwriters.atk.com.