Bass Pro Shops #1 Car To Pay Tribute To Conservation Work Of National Wild Turkey Federation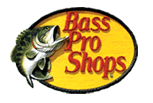 Springfield, Missouri –-(OutdoorWire.com)- The National Wild Turkey Federation's flying turkey logo will appear on the Earnhardt Ganassi Racing, Bass Pro Shops sponsored #1 race car, driven by current Nextel and 2-time Busch Series Champion Martin Truex Jr.
Truex, who recently won the pole position and finished 11th in the Daytona 500, will be trying to win the NASCAR Sprint Showdown and earn his way into the NASCAR Sprint All-Star Race both on May 16th at Lowe's Motor Speedway in Charlotte, North Carolina.
Bass Pro Shops salute to the NWTF is a part of the Conservation Fund's "Racing for America's Wildlife" program. The program is designed to engage the NASCAR community in conserving America's hunting and fishing heritage through habitat protection, restoration, education, and outreach.
"We are very proud to partner with the NWTF and their work in conservation, helping special needs hunters, getting women involved in the outdoors, and youth education," said Bass Pro Shops founder Johnny Morris. "This is our way of thanking the NWTF and their thousands of grassroots volunteers, who are also NASCAR fans, for all they do."
The NWTF is an over 500,000 member conservation organization with chapters across the United States, Canada and 10 other foreign countries. The Federation has worked with its volunteers, partners and wildlife agencies to restore wild turkey populations to 49 states and in parts of Canada.
Bass Pro Shops is a dedicated supporter of NWTF's Women in the Outdoors, JAKES, and Wheelin' Sportsmen outreach programs.
"Bass Pro Shops has been a great partner to the NWTF," stated George C. Thornton, NWTF CEO. "We are very excited about the opportunity Bass Pro Shops and Johnny Morris has given us to have the NWTF logo in front of millions of race fans across the country."
In 2006, Johnny Morris was awarded the NWTF Lynn Boykin Hunting Heritage Award for his dedication to conservation, as well as securing the future of hunting for others. Bass Pro Shops was honored by the NWTF with the 2005 Corporate Achievement Award for their dedication to conservation and the NWTF.
About Bass Pro Shops
Headquartered in Springfield, Missouri, Bass Pro Shops, also an international catalog and internet retailer, currently has 54 retail locations in 26 states and Canada visited by over 100 million people per year. In addition, Bass Pro Shops, also provides products and services for thousands of independent dealers world wide through its subsidiary company, American Rod & Gun. Bass Pro Shops gift cards can be purchased at over 132,000 retail outlets across America. For more information regarding Bass Pro Shops store locations, products or special events, please visit www.basspro.com. To request a free catalog call 1-800-BASS PRO.