Deadline To Apply For Elk Or Antelope Hunting Permits Is Feb. 10
All applications are due by mail or hand delivery; there is no online application process.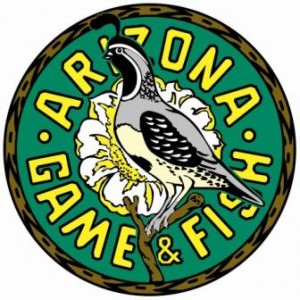 Arizona – -(AmmoLand.com)- The 2009 Arizona Pronghorn Antelope and Elk Hunt Draw Information regulations booklet and hunt permit-tag application forms are all available at all license dealers, department offices, or can be downloaded from www.azgfd.gov/draw.
To assist customers and reduce errors, a PDF application form can be filled out using a computer and keyboard, but must be printed, signed and submitted (along with the correct fees by check or money order) by mail, or by delivery to any department office. The form can also be printed and filled out using an ink pen.
A 2009 hunting license is required to apply. Department officials encourage hunters to get their license before applying for an elk or antelope hunt permit-tag if they wish to do any other hunting in early 2009. Licenses purchased through the draw process will not be mailed out until April 24, 2009, regardless of application success.
The big game draw is a lottery-style process for allocating the limited number of Arizona big game hunting permits to applicants. The department typically receives far more applications than there are available permits for the elk and antelope draw. Wildlife conservation and management of game animals by the Arizona Game and Fish Department is made possible by funding generated from the sale of hunting licenses, hunt permit-tags, and matching funds from federal excise taxes hunters pay on guns, ammunition and related equipment.
PHOENIX — Hunters applying for a hunt permit-tag for elk or pronghorn antelope this year need to have their applications submitted to the Arizona Game and Fish Department no later than Tuesday, Feb. 10 by 7 p.m. (MST); postmarks do not count. Hunters are reminded there is no online application process.
About:
The Arizona Game and Fish Department prohibits discrimination on the basis of race, color, sex, national origin, age, or disability in its programs and activities. If anyone believes that they have been discriminated against in any of the AGFD's programs or activities, including employment practices, they may file a complaint with the Deputy Director, 5000 W. Carefree Highway, Phoenix, AZ 85086-5000, (602) 942-3000, or with the Fish and Wildlife Service, 4040 N. Fairfax Dr. Ste. 130, Arlington, VA 22203. Persons with a disability may request a reasonable accommodation or this document in an alternative format by contacting the Deputy Director as listed above.