Dove Hunting Attacked Again in Rhode Island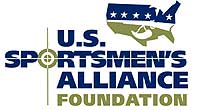 llinois – -(AmmoLand.com)- Yet again anti's in Rhode Island have loaded up to ban dove hunting. New legislation introduced in the state Senate follows similar efforts taken over the past several years and should be fought by sportsmen in the state.
Senate Bill 109, sponsored by Senator Rhoda E. Perry (D- Providence) would prohibit hunting of doves.  Any violation would be grounds for losing one's hunting license.  The bill also includes a $20 fine for each separate violation.
The bill has been referred to the Senate Environment and Agriculture Committee.
"Mourning doves are America's number one game bird and sportsmen have been successful in defeating these attacks in the past" said Evan Heusinkveld, U.S. Sportsmen's Alliance associate director of state services.  "Rhode Island sportsmen must contact their legislators today express opposition to this bill."
Similar bills have been blocked from moving forward in past legislative sessions and the same level of engagement is needed this time.  Sportsmen in Rhode Island should immediately call their state senators.  To find contact information for your senator, use the Legislative Action Center.
About:
The U.S. Sportsmen's Alliance (USSA) and the U.S. Sportsmen's Alliance Foundation (USSAF) work nationwide, representing over 1.5 million sportsmen through member clubs and individual constituents.  The organizations provide legislative, legal defense and public education services to defend and advance sportsmen's rights in Washington, D.C. and in all 50 states.