More PETA Shocks: "KKK" Protests and "Sexy" Vegetable Videos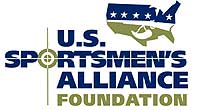 llinois – -(AmmoLand.com)- What does the Ku Klux Klan have in common with "sexy" vegetable videos? It can be summed up in one word- PETA.
Thus far, 2009 has seen PETA outdo itself even by its own outlandish standards. First, PETA produced an ad for the Super Bowl that ended up banned by NBC. If that wasn't enough, it then turned out protestors to a dog show in New York City, but with a twist. The protestors were completely dressed in Ku Klux Klan style white robes.
The Super Bowl ad featured women in their lingerie acting suggestively with a number of vegetables. The sexual content was so racy that the ad was rejected by NBC, the television station airing the big game.
(crazy Antis can only get love from inanimate vegetables because otherwise they might harm some meat – AmmoLand)
Meanwhile, Ku Klux Klan garbed PETA protestors picketed Madison Square Garden in New York during the week of February 9. This was part of its annual effort to protest the world famous Westminster Dog Show.
So what is the screw ball idea behind dressing like the KKK? According to the PETA blog, it's to make the case that the American Kennel Club is acting like the Ku Klux Klan in its efforts to create a "master race" through eugenic breeding practices.  In some press accounts, PETA spokesman Michael McGraw indicated that "it's a very apt comparison.
About:
The U.S. Sportsmen's Alliance (USSA) and the U.S. Sportsmen's Alliance Foundation (USSAF) work nationwide, representing over 1.5 million sportsmen through member clubs and individual constituents.  The organizations provide legislative, legal defense and public education services to defend and advance sportsmen's rights in Washington, D.C. and in all 50 states.