North Carolina Legislation to Overturn Sunday Hunting Restrictions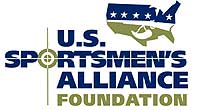 llinois – -(AmmoLand.com)- A bill in the North Carolina legislature will allow the state to join the majority of other states that allow Sunday hunting without restrictions.
Senate Bill 9, introduced by Senator Julia Boseman (D- Wilmington), would remove a longtime prohibition that has been set in state law since the 1800s. Currently, North Carolina is one of only eleven states to limit Sunday hunting. Seven states completely prohibit it, including: Delaware, Maine, Massachusetts, Pennsylvania, Virginia, New Jersey and Connecticut.
Four others have certain limitations including Maryland, South Carolina, North Carolina, and West Virginia. Currently, in North Carolina some limited Sunday hunting is allowed on federal lands. SB 9 would open it up completely.
About:
The U.S. Sportsmen's Alliance (USSA) and the U.S. Sportsmen's Alliance Foundation (USSAF) work nationwide, representing over 1.5 million sportsmen through member clubs and individual constituents.  The organizations provide legislative, legal defense and public education services to defend and advance sportsmen's rights in Washington, D.C. and in all 50 states.