NRA Disabled Services Launches NRA KEWL Kids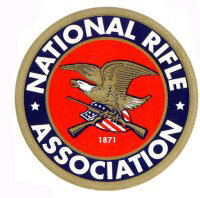 FAIRFAX, Va. — -(AmmoLand.com)- NRA KEWL Kids is the latest program offered by the National Rifle Association's Disabled Shooting Services. The event is scheduled for May 2, 2009 at the Izaak Walton League in Fairfax, VA. The day will focus on outside activities for children between the ages of 8 -18 with physical disabilities and will include .22 rifle, air rifle, archery and fishing.
Disabled Shooting Services Manager Vanessa Warner expects approximately 30 participants for this event. "KEWL stands for Kids Excel Without Limits, and it was created to show children with disabilities that participating in the world of outdoor sports can be a reality," Warner said. "This inaugural event is to be the pilot for what we intend to become a national program that will help other clubs to bring children with disabilities to their facilities."
Warner has secured the support of Avery Outdoor Outfitters, Bass Pro Shops, Beeman Precision Airguns, Birchwood Casey, EPS-Doublet, Lapua, and Mars Supermarkets. "We are still accepting product donations for 'give-aways' and door prizes," Warner said.
The event will kick off with safety instruction conducted by NRA-certified instructors. Participants will then head to the ranges, where Range Safety Officers and volunteers will continue the supervision and instruction. There is no fee for participants and lunch will be included.
"We are very excited to offer the NRA KEWL Kids program to the disabled community," said Mike Krei, Director of Competitive Shooting. "Although the program was designed specifically with the needs of children with disabilities in mind, the entire shooting community stands to benefit from the experience."
For additional information or to register for the event contact Vanessa Warner at NRA Headquarters at (703) 267-1495 or [email protected] To learn more about NRA's Disabled Services, visit http://www.nrahq.org/compete/disabled.asp .
About:
Established in 1871, the National Rifle Association is America's oldest civil rights and sportsmen's group. Four million members strong, NRA continues its mission to uphold Second Amendment rights and to advocate enforcement of existing laws against violent offenders to reduce crime. The Association remains the nation's leader in firearm education and training for law-abiding gun owners, law enforcement and the military.