NRA to Co-Sponsor the 2009 ACUI Clay Target Championships in San Antonio, TX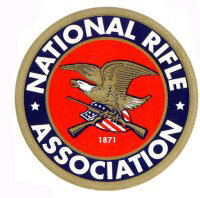 FAIRFAX, VA – NRA Collegiate Shooting is pleased to announce their co-sponsorship of the 2009 Association of College Unions International (ACUI) Clay Target Championships March 18-22 in San Antonio, TX.
For almost 40 years, the ACUI Clay Target Championships have offered an opportunity for collegiate shooters to shoot in all five events International Skeet and Trap, American Skeet and Trap, and five-stand sporting clays.  Unlike other collegiate competitions, the ACUI Clay Target Championships are based on self-registration as opposed to qualification.
NRA Collegiate Shooting National Manager Tori Croft said of the upcoming Championships, "We are always excited to sponsor this inclusive event.  This Championship allows collegiate shooters of all skill levels to compete in a world-class competition. The ACUI Clay Target Championships bring us new faces every year."
Shooters compete in the state-of-the-art National Shooting Complex in San Antonio, TX.  Last year's program featured 295 collegiate competitors representing 37 schools from across the country.  A diverse array of Universities, such as Yale, Purdue, and Kansas State University, are regular competitors at the ACUI Clay Target Championships.
This year's competition promises to be intense with the return of noted rivals Lindenwood and Texas A&M, but the open nature of the event always provides variability with regards to the top competitors.  "We are looking forward to great performances from all of our competing teams," said Croft.
For more information about NRA's Collegiate Shooting Programs, visit the NRA's Web site at www.nrahq.org/compete/coldir.asp, call (703) 267-1473, or e-mail [email protected].