NWTF Board Elections Final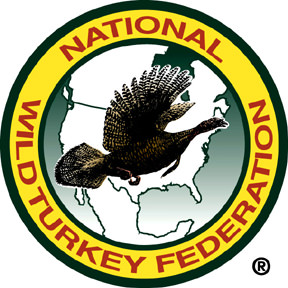 EDGEFIELD, S.C. – -(AmmoLand.com)- Elections for three members for the National Wild Turkey Federation's board of directors are final. NWTF members cast their votes and elected Dr. Frank A. Coble of Illinois, and re-elected Gene Denton of Arkansas and Dave Mahlke of Minnesota.
"Each board member brings experiences and ideas to the table that will help the NWTF move forward with its mission," said George Thornton, NWTF CEO. "I look forward to working with every member to help provide our volunteers, partners and sponsors with quality experiences while staying rooted to our core mission of conserving wildlife habitat and preserving the hunting tradition."
A national nonprofit conservation organization that was founded in 1973, the NWTF has worked with wildlife agencies to restore wild turkey populations from 1.3 million wild turkeys in 1973 to nearly 7 million today. Now, NWTF volunteers raise funds and work daily to improve critical wildlife habitat, increase access to public hunting land and introduce new people to the outdoors and hunting. To date, the NWTF and its partners have spent more than $286 million upholding hunting traditions and conserving nearly 14 million acres of wildlife habitat.
The NWTF is governed by an 18-member board of volunteer directors. Board members donate their time to help guide the NWTF in its mission of conservation of the wild turkey and preservation of the hunting tradition.
Six Board of Directors members are seated each year. Three are elected by a membership vote and three are appointed by the Board of Directors. The three appointed board members will be named later this month.
Current NWTF Board of Directors members are: Albert Bobrofsky of Battle Creek, Mich.; James C. Cox of Hartsville, S.C.; Robert "Doc" Dettmer, M.D. of Ironton, Mo.; Ron Fretts of Scottdale, Pa.; Marvin Hartley of Jacksonville, Fla.; Robert Higginbotham of Louisville, Miss.; Jim Hinkle of Mountain View, Ark.; Sam Mars, III of Harrogate, Tenn.; William E.C. Marvin of Tallahassee, Fla.; Jere D. Peak of Selma, Ala.; Vincent M. Rosdahl of Danville, Calif.; Harlan Starr of Cedar Bluff, Ala.; Peggy Anne Vallery of Tucson, Ariz.; and Louis Yount of Hartsville, S.C.
The following newly elected board members will begin their official three-year terms after the close of the NWTF's National Convention and Sport Show Feb. 22, 2009:
Dr. Franklin A. Coble, DVM of Springfield, Ill.
Dr. Frank Coble, 63, is a practicing veterinarian, specializing in small-animal medicine for the last 38 years. He has owned and operated two full-service veterinary hospitals with seven veterinarians since 1985.
Coble has been a member of his local NWTF committee for the last 25 years and served the last 12 years on the Illinois State Board of Directors. As a Super Fund Committee member for the last six years, he helped disperse more than $200,000 annually through the state Super Fund to qualified projects for land acquisitions, private lands projects and other worthy causes. He also served as the 2005 and 2006 statewide Deluxe Gun Raffle Chairman, raising more than $10,000.
In 2003, Coble received the Marvin Henderson Award, Illinois' highest recognition for volunteers. In 2006, he attained the NWTF's Diamond Life Sponsor level of membership.
Gene Denton of Clarksville, Ark.
Diamond Life member Gene Denton was first elected to NWTF's National Board of Directors in 1980, and has since served as president, vice president and chairman. As a board member, Denton has served on various committees, including NWTF Conservation Programs, Constitution and Bylaws, Hunting Heritage, Development, Audit and Golden Spur Ad Hoc. He has been a member of the NWTF since 1975.
A former NWTF Arkansas State Chapter President, Denton received the Five-Star Award in 2006, the NWTF's highest volunteer recognition, joining only two other outstanding volunteers to have earned the honor in the Federation's 35-year history. He was the first inductee into the Arkansas Turkey Hunters Hall of Fame in January 2008.
Denton worked as a lineman, business manager and assistant business manager for many years at the International Brotherhood of Electrical Workers. He also has served in Arkansas as executive board member for the American Federation of Labor and Congress of Industrial Organizations, board member for the Council on Industrial Relations, and president and delegate for the Arkansas State Building and Construction Trades Council.
Dave Mahlke of Winona, Minn.
Dave Mahlke, member of the NWTF National Board of Directors since 2006, currently serves on the Nominating, Building and Constitution and Bylaws committees.
After joining the NWTF in 1991, Mahlke served in various state-level positions, including Minnesota State Chapter President and Treasurer, and as a member of the Minnesota State Board of Directors and Minnesota Super Fund Committee. On the local level, Mahlke served the Winona local chapter as president, treasurer, banquet chair and banquet committee member, and continues his involvement with the local chapter. He currently serves on the Minnesota Department of Natural Resources Turkey Stamp Fund oversight committee.
A Silver Life member, Mahlke received the NWTF's Roger Latham Award in 2007 for his work on Families Afield legislation and efforts to ensure continued access to public land for hunters. He was instrumental in passing legislation that eliminated the minimum age to turkey hunt in Minnesota. He also received the Patriot Award from the U.S. Sportsmen's Alliance in 2006.
For more information about the NWTF visit www.nwtf.org or call (800) THE-NWTF.
About:
NWTF: In 1973, Tom Rodgers founded the National Wild Turkey Federation in Fredericksburg, Va., as a national 501(c)(3) nonprofit conservation and education organization with a mission dedicated to conserving wild turkeys and preserving hunting traditions. Shortly thereafter, Rodgers relocated the NWTF to Edgefield, S.C., where it's still headquartered today.
At the time NWTF was established, there were only 1.3 million wild turkeys. Today that number stands at more than seven million birds throughout North America, thanks to the efforts of state, federal and provincial wildlife agencies, the NWTF and its members and partners.
Growth and progress define the NWTF as it has expanded from 1,300 members in 1973 to nearly a half million today. With that growth has come impressive strides in wildlife management as the NWTF has forged dynamic partnerships across the country to further its conservation mission. Together, the NWTF's partners, sponsors and grassroots members have raised and spent more than $286 million upholding hunting traditions and conserving nearly 14 million acres of wildlife habitat.
While wild turkey restoration is nearing completion, the NWTF still has much work to do. Across North America, supporters are working to enhance habitat for wild turkeys and other wildlife while providing hunters with more opportunities and access to public and private land. In addition, NWTF volunteers and partners are introducing youth, women and people with disabilities to the outdoors through special educational events.
If you would like to become a member of Team NWTF, join a committee or start a chapter, please visit our Web site at www.nwtf.org or call us at 800-THE-NWTF.