Tell Us Your – I Shot It With A Rage – Story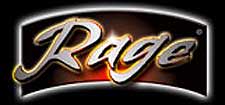 Superior, Wisconsin – Since the initial introduction of the Rage broadheads in January 2006, the company has been receiving letters and emails about phenomenal experiences that hunters around the world have had with the Rage broadheads. As the popularity of the Rage broadheads has increased over the years, so have the number of stories and pictures from fans. The company would like to share these amazing stories with everyone. .
If you have a "I Shot it with a Rage" tale to tell, Rage invites you to submit the story and photo(s)/video clip(s). You need to be as descriptive as possible. The more details you provide the more likely your picture and story is to appear on the web site. Submissions are taken directly on the web site at www.ragebroadheads.com. Visitors to the site can also read the other stories and see some incredible photos and videos.
"We have been receiving the most amazing images and letters from consumers and industry pro's telling us 'I Shot it with a Rage!'" stated Mike Weinkauf, Senior Executive. "We decided that we needed to display these stories so everyone could enjoy them and see how the Rage is truly performing out in the field."
All Rage broadheads offer the proprietary rear-deploying SlipCam that are fully deployed by the time the blades make impact with no loss of kinetic energy. The exclusive Shocklock™ System holds each blade in place without the need for rubber bands. Simply push the blades into place and they will automatically "lock" down.
The popularity of the Rage broadheads made them nearly impossible to find a year ago, however, the Company has taken the steps necessary to accommodate the high demand. Think big this bow season. Big entry wound. Big exit wound. Big blood trail. Big animal! THINK RAGE, and get your game!
The RageTM is available in 100-grain in either a 2-Blade design with either the new 1.5″ or the giant 2″ cutting diameter or 3-Blade design with a 1.5″ cutting diameter. All models retail for $44.99 for a package of three with a practice head. For an in-depth look at The RageTM and the revolutionary new patented designs, check out the interactive web site www.ragebroadheads.com Be sure to spend some time looking at the High Speed Footage comparing the impacts of fixed, traditional expandables, and both models of RageTM. For more information about The RageTM, please write: The Rage, 101 Main Street, Superior, Wisconsin 54880, or call 1-715-395-0020.