The National Fish and Wildlife Foundation Receives Land Stewardship Award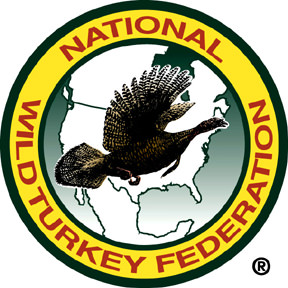 NASHVILLE, Tennessee – The National Wild Turkey Federation (NWTF) presented the 2009 Land Stewardship Award to the National Fish and Wildlife Foundation (NFWF) at the NWTF's 33rd annual Convention and Sport Show held Feb. 19 to Feb. 22 in Nashville, Tennessee.
The NWTF has presented the Land Stewardship Award each year since 1994 to forestry and utility companies and organizations for excellence in land management, partnerships and NWTF project support. The award recognizes those that have done an outstanding job to benefit natural resources through land stewardship and partnerships.
The National Fish and Wildlife Foundation earned the award for its effective partnerships with organizations and individuals dedicated to conservation. This partnership has allowed the NWTF to undertake large-scale projects that will protect and restore wild turkeys and wildlife across the United States.
"The National Fish and Wildlife Foundation has been a great partner in helping the NWTF restore the wild turkey and protect wildlife species across the country," said James Earl Kennamer, Ph.D., NWTF's chief conservation officer. "They have shown great leadership by using innovative practices to fund needed wildlife projects. Their support of our conservation efforts and programs has helped us achieve our goals."
In 1984, Congress tasked NFWF with a mandate: direct public conservation dollars to the most pressing environmental needs and match those investments with private funds. Since that time, the organization has worked with a full complement of individuals, foundations, government agencies, nonprofits and corporations to identify and fund the nation's most difficult conservation challenges. The NFWF has awarded more than 10,000 grants to more than 3,500 organizations in the United States and abroad and leveraged with its partners more than $600 million into more than $1.5 billion for conservation.
Since 2003, the NFWF has contributed more than $1.6 million to NWTF conservation projects. These funds, among other things, have helped the NWTF:
* Restore more than 250 acres of current pine plantation to longleaf pine habitat at Lake Allatoona, Ga.;
* Restore more than 1,200 acres of longleaf pine on Talladega National Forest in Alabama to improve wild turkey and bobwhite quail habitat;
* Provide riparian habitat assistance on thousands of acres for private landowners;
* Relocate Gould's wild turkeys from Sonora, Mexico, to selected mountain ranges in southeastern Arizona;
* Enhance more than 3,000 acres of unoccupied red-cockaded woodpecker, longleaf pine and wiregrass habitats;
* Create additional eagle nesting habitat on the Francis Marion National Forest in South Carolina; and
* Enhance more than 3,000 acres within the Piedmont National Wildlife Refuge in Georgia.
NWTF is currently partnering with NFWF to restore 7,000 acres of longleaf pine in its natural range on private and public lands in the Southeast.
The NWTF, with the assistance of its many dedicated volunteers, and corporate and government partners, have spent more than $286 million upholding hunting traditions and conserving more than 14 million acres of wildlife habitat on rights-of-way, private, corporate and public lands.
2009 Convention Sponsors
Bank of America, Bass Pro Shops, Browning, Call Makers and Collectors Association of America, Chevrolet, Crescent Cardboard Co., LLC, Federal Premium Ammunition, Foxy Huntress, Gaylord Opryland Resort and Convention Center, Knight Rifles, Leupold & Stevens, Longleaf Camo, Marlin Firearm/H&R 1871 LLC, Mathews Bows, Inc., MeadWestvaco, Motorola, Nashville Convention and Visitors Bureau, National Band and Tag, O.F. Mossberg & Sons, Inc., Outdoor Channel, The Outdoor Connection, Inc., Remington Arms Company, Inc., S.C. State Chapter, Sustainable Forestry Initiative, Tennessee State Chapter, The Sportsman Channel, USDA Forest Service, U.S. Sportsmen's Alliance, Weatherby, Inc., Weyerhaeuser, Wild Turkey Bourbon and Winchester Olin
About the NWTF: In 1973, Tom Rodgers founded the National Wild Turkey Federation in Fredericksburg, Va., as a national 501(c)(3) nonprofit conservation and education organization with a mission dedicated to conserving wild turkeys and preserving hunting traditions. Shortly thereafter, Rodgers relocated the NWTF to Edgefield, S.C., where it's still headquartered today.
At the time NWTF was established, there were only 1.3 million wild turkeys. Today that number stands at more than seven million birds throughout North America, thanks to the efforts of state, federal and provincial wildlife agencies, the NWTF and its members and partners.
Growth and progress define the NWTF as it has expanded from 1,300 members in 1973 to nearly a half million today. With that growth has come impressive strides in wildlife management as the NWTF has forged dynamic partnerships across the country to further its conservation mission. Together, the NWTF's partners, sponsors and grassroots members have raised and spent more than $286 million upholding hunting traditions and conserving nearly 14 million acres of wildlife habitat.
While wild turkey restoration is nearing completion, the NWTF still has much work to do. Across North America, supporters are working to enhance habitat for wild turkeys and other wildlife while providing hunters with more opportunities and access to public and private land. In addition, NWTF volunteers and partners are introducing youth, women and people with disabilities to the outdoors through special educational events.
If you would like to become a member of Team NWTF, join a committee or start a chapter, please visit our Web site at www.nwtf.org or call us at 800-THE-NWTF.