Threat to Hunting in California Stands to Further Cripple Golden State Economy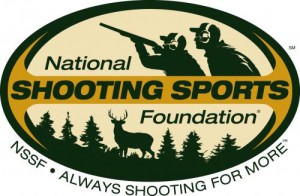 NEWTOWN, Conn. — Following calls from anti-hunting groups to expand California's ban on traditional ammunition statewide, the National Shooting Sports Foundation (NSSF) — the trade association for the firearms, ammunition and hunting industry — urged hunters to contact the Fish and Game Commission, the Department of Fish and Game, the governor and their state legislators to demand science-based wildlife management and not allow anti-hunting interest groups such as the Center for Biological Diversity to destroy the American heritage of hunting — a critical wildlife management tool.
Proponents of a statewide ban on traditional ammunition argue it is necessary in order to safeguard animals and the health of hunters. However, many of the species that proponents of the ban claim to be "at risk" have flourishing populations; this demonstrates successful wildlife management practices that are based on managing species populations, not individual animals. Furthermore, a recent CDC study failed to show any evidence that consuming game harvested with traditional ammunition posed any human health risk to hunters.
"Banning traditional ammunition is poor public policy that is not supported by sound science and is being driven by an anti-hunting agenda," said NSSF President Stephen L. Sanetti. "Advocates of this ban have a fundamental misunderstanding of the basic science underlying wildlife management. Their lack of understanding on the subject and disdain for America's hunting heritage will hurt the entire state as significant tax revenue derived from hunters is lost."
A 2006 study by the Responsive Management Company to determine the awareness level and opinions of California hunters concerning a potential ban on lead ammunition concluded that such a ban would negatively impact hunter numbers in California and the state's economy.
According to survey results, 75 percent of hunters in the state use traditional ammunition for such reasons as finding non-lead ammunition too costly, not as effective or not as available as lead ammunition. Only 16 percent of hunters support the ban on traditional ammunition compared to an overwhelming two-thirds of hunters, and 77 percent of big-game hunters, who oppose the ban.
Hunters in the study were very clear when asked what their reaction to a lead ammunition ban would be: They would hunt less, cease hunting altogether or hunt outside California, a move that would certainly hurt state money derived from federal excise taxes. These are taxes that hunters pay when purchasing hunting and shooting equipment and are later returned to California for conservation and education programs, including species protection, habitat improvement and hunter access and safety. Last year California received more than $7.4 million from these taxes, monies that will disappear as hunters leave the state.
Significant losses to businesses, many of them independent retail stores and bed and breakfasts associated with hunting in California, are also to be expected.
Data derived from John Dunham and Associates shows that hunting plays a pivotal role in California's economy. Hunting supports more than 21,000 jobs statewide — jobs that pay California residents more than $818 million annually — and benefits the state economy to the tune of more than $2.8 billion a year.
"It is imperative that sportsmen and hunters contact the governor and their state representatives to help ensure that this ill-considered ban is not expanded throughout the state," said NSSF Senior Vice President and General Counsel Lawrence G. Keane. "A statewide ban would only serve to hurt hunters, conservation efforts and the economy, while doing nothing to impact animal populations as lead is already safely and easily managed."