Tink's Buck Bomb Buck Lure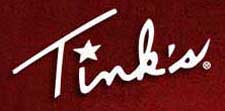 Covington, GA — Tink's® has partnered with the Buck Bomb™ to introduce yet another deadly weapon to add to your deer-season arsenal. The Buck Bomb now contains Tink's #69 Doe-In-Rut® Buck Lure made from 100 % natural urine collected from live whitetail doe in their estrous cycle.
Once you arrive at your hunting location, stand so that the wind will disperse the scent away from you. Then remove the lid and point the valve opening away from your face and eyes. Partially depress the valve tab to release short bursts of scent or lock it down to empty the canister.  The product will spray in any direction (including upside-down) and can be used from the ground or the stand.
As the scent drifts out of the canister and attaches to leaves, trees and brush, it creates a natural scent barrier between the hunter and animals approaching his or her downwind side. Use during the pre-rut and rut for best results.
With such an alluring scent in the air, no buck is safe. He simply can't help but to follow his nose and his heart straight into your sights.
For more information about Tink's quality products, check out www.tinks69.com, or call 1-800-624-5988.