Update on Pending One-Gun-A-Month Bill in New Jersey!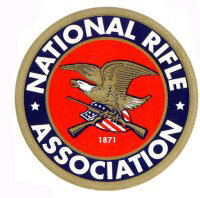 New Jersey – -(AmmoLand.com)- Thanks to your efforts, S1774/A339 failed to gain the constitutionally required 21 votes to pass and was subsequently withdrawn by its sponsor.  While this is a step in the right direction towards defeating a "one-gun-a-month" scheme in the Garden State, the bill is still alive and can be brought back for consideration during any full voting session.
Simply stated, this bill would prohibit an individual from purchasing more than one handgun within a 30-day period.  The state already requires an individual to first obtain a permit to purchase – a process which includes an extensive criminal background check and a minimum of 30 days to complete.  This bill, as proposed, is just another step that anti-gun legislators are trying to take to erode our Right to Keep and Bear Arms.  This anti-freedom bill places arbitrary limits on our Second Amendment rights and would set a dangerous precedent.
If passed, this bill gives anti-gun extremists carte blanche to further hinder your right to purchase firearms.  Next it could be one rifle or shotgun per 30-day period or even one handgun per six months or year.
Please continue checking your email and www.NRAILA.org for any updates on this threat to our Second Amendment freedoms.