USPSA Approves S&W M&P Pro Series Pistol for Production Division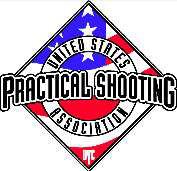 SEDRO-WOOLLEY, Wash. — -(AmmoLand.com)- The U.S. Practical Shooting Association (USPSA) announced that the Smith & Wesson Pro Series M&P pistol has been approved for competition in the Production Division. The M&P Pro Series 9mm is now among more than 50 Smith & Wesson models available to USPSA members looking to compete in the Production Division.
"Smith & Wesson is proud to have the M&P Pro Series approved for the USPSA Production Division and we are looking forward to our shooters campaigning with this model in the upcoming season. The Pro Series has all the features shooters look for in a production gun and we are excited to see how well it performs in competition." said Tony Miele head of the S&W Performance Center and Engraving.
Smith & Wesson is a major supporter of the shooting sports and the sport of Practical Shooting in particular. In 2008, Smith & Wesson was not only the title sponsor of the USPSA Limited, Production and Revolver National Championships, but also fielded one of the largest factory supported teams.
This year several of the Team S&W members are expected to compete with the newly approved M&P Pro Series model including Gordon Carrell, Jeff Degracia, BJ Norris, Dave Olhasso and Gilbert Perez. Julie Golob, Doug Keonig and Jerry and Kay Miculek are also expected to shoot the Pro Series in any Production Division competitions they enter.
For more information on the various pistols approved for Production Division competition visit www.uspsa.org and for more information on the Smith & Wesson Pro Series M&P visit www.smith-wesson.com.
About USPSA:
The United States Practical Shooting Association is a non-profit membership association and the governing body for the sport of Practical Shooting in America. USPSA has over 17,000 members and more than 350 affiliated clubs which host weekly matches throughout the country providing recreational shooters with the opportunity to test and refine their shooting skills in a safe, competitive environment. USPSA is also the US Region of the International Practical Shooting Confederation (IPSC), which is comprised of approximately 67 nations. For more information, visit www.uspsa.org.