Whitetail Sales Pony Up for Texas Deer Association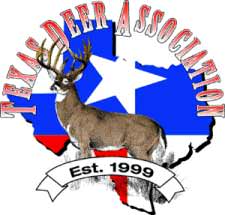 SAN ANTONIO — The San Antonio Stock Show & Rodeo featured more than just hooves and horns; it also featured some of the state's largest deer antlers. More than 1,000 whitetail enthusiasts, deer breeders, ranchers and exhibitors saddled up for the Texas Deer Association's first Superior Genetic Whitetail Deer Auction of 2009. The two-day event generated more than $860,000 as part of a statewide industry that funnels more than $650 million annually into the Texas economy.
As the No. 1 resource for premium whitetail sales in Texas, the Texas Deer Association (TDA) holds several premium deer auctions during the year as well as numerous deer management and other educational workshops.
"The TDA Superior Genetics Deer Auctions always showcase some of the state's best whitetail deer and we are very pleased with the results," says Marta Ramos, director of operations for the Texas Deer Association. "The auction showcased 122 consigned lots and raised more than $860,000. Our attendance and exhibitors were up about 30 percent from last year and everyone had a great time."
The TDA's next auction will be the Spring Gala Banquet & Auction held at the Embassy Suites Outdoor World in Grapevine, Texas, on March 20, 2009 and March 21, 2009. The two-day event will feature a large Sportsmen's Banquet with live and silent auctions for hunts, rifles, antler art and more. There will also be games for the entire family, dinner, kids' events and exhibits. The Spring Gala Banquet opens at 6 p.m. on March 20, 2009. On March 21st, the Spring Gala will host a Whitetail Deer Workshop from 8 a.m. to 12 noon, and the March TDA Superior Genetics Whitetail Deer Auction at 2 p.m.
The TDA is the only non-profit organization solely committed to improving the quality of Texas deer herds through improved habitat practices, modern harvest strategies and use of superior deer to enhance the deer herds. As a part of its public education efforts, the TDA publishes a full-color bimonthly publication, Tracks Magazine, which updates TDA members on current legislative news, deer genetics and game management issues.
To learn more about the Texas Deer Association or for membership information, visit www.texasdeerassociation.com or call 210.767.8300.
About:
Headquartered in San Antonio, Texas, the Texas Deer Association is a non-profit organization dedicated to the health and welfare of native deer herds, and to developing ways to improve deer quality in Texas. For more information on the Texas Deer Association, call 210.767.8300 or visit www.texasdeerassociation.com.