Arizona Outdoor Expo Features Dozens Of Speakers Sharing Their Knowledge
Get more than 20 hours of free education.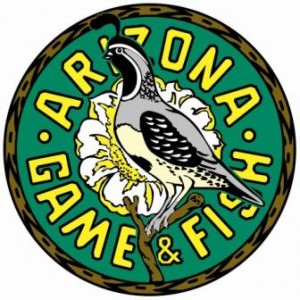 PHOENIX — If you are new to Arizona or just interested in learning about useful skills for enjoying the outdoors and wildlife, then mark your calendar for March 28-29.
The Arizona Game and Fish Department is hosting two days of informative demonstrations and workshops by dozens of knowledgeable speakers at its annual Outdoor Expo at the 1,650-acre Ben Avery Shooting Facility.
All of the presentations are free and in an outdoor classroom setting, consisting of two large event tents with the beautiful Sonoran desert as a backdrop. The presenters' demonstrations run the gamut and should offer something for everyone.
"The biggest goal we have for this event is to help those interested in getting involved in traditional outdoor activities but don't know where to start," said Information and Education Assistant Director Ty Gray. "These focused demonstrations are a great place to find that 'nugget' of information that will give families the confidence they need to start their own outdoor adventure – be it wildlife watching, shooting sports, fishing or hunting."
There will be two presentation tents in the "Family Adventure" Area. One tent is configured theater style and the other features a large casting fish tank packed with lunker largemouth bass, jumbo sunfish, and other eye-catching warmwater species. Each tent will be the platform for an array of subjects including:
Outdoor skills – Learn about fire by friction, Stone Age tools, natural rope making and more; knot tying – the 7 basic knots; and wildlife photography
Hunting – Youth turkey hunting; small game hunting, big game hunting; and wildlife skinning
Equipment – Backpacks, gear and more; and optics, binoculars and tripods
Wildlife – Arizona birds of prey; venomous reptiles of Arizona; and a quail calling contest
Fishing – Fishing 101 basics; bass fishing tips; casting demonstrations; spinner and crankbaits, drop-shot fishing; flutter-down bass baits; and more
Arizona Game and Fish 101 – Who we are and what do we do
"Last year we had only one demonstration area and it was a huge hit – so we really wanted to expand it this year – and that's what we did," said Environmental Education Program Manager Kellie Tharp. "I like all of them, but my favorite would have to be the live wildlife. Where else can you get up close and personal with hawks, owls, and snakes – how cool is that?"
Tharp added that nearly every demonstration will allow participants to walk away learning new skills or information that will allow them to participate, encounter and discover amazing things in the outdoors – all of which become incredible educational and teachable experiences to the next generation.
The Arizona Game and Fish Department's Outdoor Expo is open March 28-29 from 9 a.m. – 5 p.m. at the Ben Avery Shooting Facility in Phoenix. To get to the Expo, take I-17 to Carefree Highway (Exit 223). Go west ½ mile on Carefree Highway and follow the signs. Admission and parking are free – but bring a little money for food and beverages, or for the nominal ammunition fee if you want to try out firearms on the range.
In addition to the demonstrations, the event offers attendees a chance to fish in our catch-and-release pond (kids only), shoot a bow and arrow, try out the latest in firearms, have youngsters try out youth air gun and .22 caliber shooting, watch mounted cowboy action shooters performing on horseback, and visit with hundreds of outdoor-related exhibitors and vendors. So you don't miss a thing, free trolley transportation is available throughout this huge shooting facility.
Gold sponsors for this year's Outdoor Expo are Pierce Bullet Seal Target Systems, the Weatherby Foundation and the American Red Cross, Grand Canyon Chapter.
For more information, visit www.azgfd.gov/expo.
About:
The Arizona Game and Fish Department prohibits discrimination on the basis of race, color, sex, national origin, age, or disability in its programs and activities. If anyone believes that they have been discriminated against in any of the AGFD's programs or activities, including employment practices, they may file a complaint with the Deputy Director, 5000 W. Carefree Highway, Phoenix, AZ 85086-5000, (602) 942-3000, or with the Fish and Wildlife Service, 4040 N. Fairfax Dr. Ste. 130, Arlington, VA 22203. Persons with a disability may request a reasonable accommodation or this document in an alternative format by contacting the Deputy Director as listed above.