1st Look at the Benelli Vinci Shotgun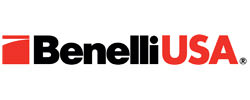 ACCOKEEK, MD –– -(AmmoLand.com)- The new Benelli Vinci marks a revolution in hunting shotguns. Benelli presents the fastest-shooting, softest-kicking, most reliable lightweight 12-gauge shotgun in the world. The innovative design of this semi auto shotgun raises the standard in firearms technology.
Driven by a passion for efficiency and simplicity, Benelli engineers have advanced the cutting edge. The superbly balanced Vinci embodies a new way of looking at shotgun design.
The revolutionary new In-Line Inertia Driven® operating system, with superior reliability and lightning fast speed, is the simplest semi-auto shotgun operating system ever devised.
Advanced ergonomics assure fluid gun movement. Combine that with the ComforTech™ Plus recoil reduction system, and Benelli puts in your hands the world's softest-kicking shotgun. In recent lab tests, the competition had up to 72-percent more felt recoil than the Vinci. And, its modular design makes Vinci the easiest shotgun on the planet to assemble and disassemble.
No wonder it's named for Leonardo da Vinci, the great Italian Renaissance inventor, artist, and thinker who shattered the technological boundaries of his world. Let the revolution begin.
About:
Whether you're looking for a 12-gauge shotgun, a 20-gauge shotgun, a pump shotgun, or a specialty model, Benelli shotguns are simply perfect. Benelli offers the world's largest selection, with more than 120 different models to choose from. Every shotgun Benelli makes delivers cutting-edge innovations in design, technology and manufacturing.
A Benelli shotgun is the finest choice for a target or defense shotgun, slug gun, pump shotgun or other semi auto shotgun model. On all of our shotguns Benelli offers fancy walnut, synthetic and camo stocks, Crio® Chokes and ported, cantilevered and rifled barrels. We also provide a wide selection of left handed shotguns. No matter your sport, Benelli's got your gun, and it's simply perfect.