C-Products 30 Round A15 Magazine 10 Pack
Now On sale at DPMS Panther Arms (MA-02C-10)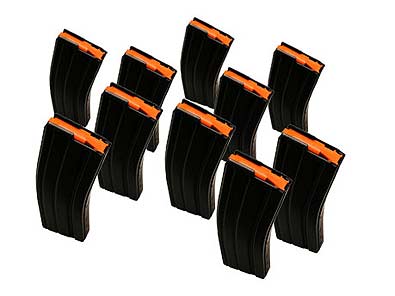 10 C-Products Magazines Featuring:
Aluminum Body
Orange or Gray Self Leveling Follower
Teflon Coated Black
NOW JUST $149.95 ONLINE!
About:
DPMS Panther Arms, the second largest manufacturer of AR-15 rifles, specializes in producing quality, hand crafted, American made, black rifles. These renowned rifles are dependable, affordable and extremely accurate, capable of sub MOA groupings straight out of the box. DPMS manufactures rifles in a variety of calibers, including: .204 Ruger, .22LR, 5.56 NATO, .223 Remington, 6.8mm Remington SPC, 7.62×39mm, .243 Winchester, .260 Remington, .308 Winchester and .300 Remington SAUM.