Connecticut Shotgun Manufacturing Co. Model 21 Double Barrel Rifle Up for Auction

Rock Island's fantastic Spring Premiere Auction to be held April 25th, 26th and 27th 2009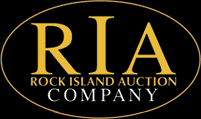 Rock Island Auction Company – -(AmmoLand.com)- The precise time and place of production is unknown, though the trigger mechanism and steel prod suggest production after 1400.
The prod is recurve steel, measuring 22″ across when strung, with decorative cord running across the front connecting a set of six multicolored puffballs, and the bowstring appears to be sinew reinforced with hemp cord. Securing the stock to the prod is a set of steel plates, with a connecting plate in the front with a large eye screw.
The stock is 25 inches long and 2″ thick at its widest point, with ivory bordered ebony panels running down the sides, ebony bordered scrimshawed ivory on the top and bottom, and a combined brass, ivory and ebony cap at the tail end.
Adjustable sight, iron with a brass peep insert and a notch on the top, with a spring retainer for the bolt, a reinforced hook for holding the string in the ivory lined groove, a contoured off-hand rest, large combination triggerguard and handrest and a double set trigger mechanism.
Scroll patterns are present on the ivory, along with leaf pattern engraving and an archer in the nude behind the sight.
Condition:
Very fine. The metal components show an overall dark finish, with some mild handling marks. Stock is good as repaired, with some mended cracks, mild pressure dents and strong varnish. The inlays are excellent, with a chip on the buttcap a fine color on the ivory. As dry firing a crossbow can cause serious damage, the mechanism has not been fully tested, though the triggers appear to be in working order. Would make an attractive addition to any collection of antique arms.
Auction Estimate: $2,000 – $3,000
Visit Rock Island Auction to Bid Online…
Auction Details:
Rock Island Auction Company announces the next Premiere Firearms auction to be held at their facilities in Moline, IL. The huge success of our regional sale ($2.2 million) proves that people are investing in what they know: firearms are solid investments that hold value through economic downturns. Investing and collecting opportunities abound at Rock Island's fantastic Spring Premiere Auction to be held April 25th, 26th and 27th. At a time when the stock market changes daily, gun collectors are seeing the worth of their investments. Hard assets are the place to invest your money and gun values continue to rise. This auction has firearms for every level of collecting and investing from Colts to Winchesters, military to Class III and the hundreds of high quality sporting arms. Rock Island's continued sell through rate of over 97% proves that items that come to RIAC are for sale and now is your chance to make a solid investment.
About:
Rock Island Auction Company has been solely owned and operated by Patrick Hogan. This company was conceived on the idea that both the sellers and buyers should be completely informed and provided a professional venue for a true auction. After working with two other auction companies, Mr. Hogan began Rock Island Auction in 1993. Rock Island Auction Company has grown to be one of the top firearms auction houses in the nation. Under Mr. Hogan's guidance the company has experienced growth each and every year; and he is the first to say it is his staff's hard work and determination that have yielded such results.