Firearms Industry Applauds Introduction of Firearms Fairness and Affordability Act in U.S. Senate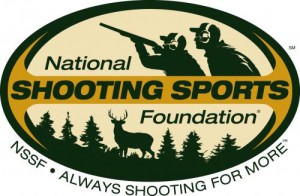 NEWTOWN, Conn. — -(AmmoLand.com)- Today, the National Shooting Sports Foundation (NSSF) — the trade association for the firearms, ammunition, hunting and shooting sports industry — applauded Sen. Max Baucus (D-MT), chairman of the Senate Finance Committee, for introducing legislation to rectify a longstanding inequity in the frequency with which firearms and ammunition manufacturers pay a federal excise tax on the products they sell.
The firearms and ammunition excise tax (FAET) is a major source of wildlife conservation funding in the United States. The Firearms Fairness and Affordability Act (S. 632) will allow the firearms and ammunition industry to pay the FAET on a quarterly basis, the same payment schedule on which every other industry supporting conservation pays the federal excise tax. Joining Sen. Baucus in introducing this important bi-partisan legislation were Sen. Mike Crapo (R-ID), the current co-chair of the Congressional Sportsmen's Caucus, and five other senators.
Currently firearms and ammunition manufacturers must pay the FAET bi-weekly. This payment schedule forces many manufacturers to borrow money to ensure on-time payment, and industry members spend thousands of man-hours administering the necessary paperwork to successfully complete the bi-weekly tax payments — monies that are due to the federal government long before manufacturers are paid by their customers. This legislation will not lower the amount of conservation dollars collected by the tax.
The NSSF estimates that shifting to a quarterly payment schedule will free up approximately $22 million annually for manufacturers to reinvest and grow their businesses, resulting in enhanced conservation funding through increased excise tax payments by the industry.
Commenting on the importance of the legislation, Sen. Baucus said, "This is the right thing to do. It will help cut bureaucratic red tape and help the firearm industry save resources. This will ensure the gun industry is treated fairly."
A broad coalition of sportsmen and conservation groups including the Congressional Sportsmen's Caucus, Ducks Unlimited, National Rifle Association and many others, support changing the schedule for FAET payments by the firearms and ammunition industry.
"Shifting to quarterly payments would allow manufacturers to invest in new equipment and product designs and enhance their marketing efforts," said Steve Sanetti, president of the NSSF. "This in turn could lead to greater participation in hunting and the shooting sports, something that would benefit everyone."
Total excise tax collections from firearms and ammunition manufacturers for the federal government's fiscal year (Oct. 1, 2007 to Sept. 30, 2008) were $321.9 million.
"A financially strong and growing firearms and ammunition industry will not only generate greater excise tax revenues, monies that will be used to fund conservation throughout the United States, but will also help ensure America's manufacturers remain financially healthy and a source of employment and tax revenue particularly in the current challenging economic times," said Lawrence G. Keane, NSSF senior vice president and general counsel.

"Singling out the firearms industry for tax payments every two weeks is bureaucratic and discriminatory," said Sen. Crapo. "Changing to a quarterly excise tax payment system, as is used throughout the rest of the sporting goods industry, will allow firearms manufacturers to reinvest funds into developing new products and marketing efforts. It should provide increased funding for state wildlife preservation programs by easing restrictions surrounding the collection of these taxes. The firearms industry would still pay its full share of taxes, but it would do so in a more equitable manner that is keeping with other business practices."
Senators Blanche Lincoln (D-AR), Olympia Snowe (R-ME), Pat Roberts (R-KS), John Ensign (R-NV) and Mike Enzi (R-WY) have co-sponsored the Senate FAET legislation.
A companion bill in the U.S. House of Representatives was introduced earlier this year by Rep. Ron Kind (D-WI), the immediate past co-chairman of the Congressional Sportsmen's Caucus, and was co-sponsored by fellow immediate past co-chair of the Congressional Sportsmen's Caucus Rep. Paul Ryan (R-WI). The House bill has the support of 37 members of Congress.
Firearms and ammunition manufacturers have since 1991 contributed more than $3 billion dollars to fund wildlife conservation through the payment of the federal excise tax. Since the inception of the excise tax in 1937, more than $5.5 billion dollars has been collected.
About:
Formed in 1961, the National Shooting Sports Foundation® (NSSF®) is the trade association for the firearms and recreational shooting sports industry. NSSF's mission is to provide trusted leadership in addressing industry challenges and delivering programs and services to meet the identified needs of its members by measurably advancing participation in and understanding of hunting and the shooting sports. For more information, visit www.nssf.org.