Hunters, Target Shooters and Firearms Industry Provides $336 Million for Wildlife and Education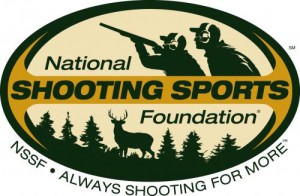 NEWTOWN, Conn. – -(AmmoLand.com)- When a target shooter purchases a box of ammunition or a hunter a new deer rifle, wildlife in America benefits.
Every sportsman and woman contributes to a system that has been responsible for supporting healthy wildlife populations of both game and non-game species for the last 70 years.
State-By-State Apportionment
The contributions, in the form excise taxes paid on sporting firearms, ammunition and archery equipment, benefit every state and have generated approximately $5.6 billion for wildlife conservation since 1939. The contribution for 2009 is a record — nearly $336 million, according to the U.S. Fish & Wildlife Service, which recently announced the Wildlife Restoration apportionment.
"We want all Americans to know about and value the support that hunters, recreational shooters and the firearms and ammunition industry make to wildlife conservation," said Steve Sanetti, president of the National Shooting Sports Foundation, trade association for the firearms and shooting sports industry. "With wildlife populations professionally managed and thriving, we can safely say that this is one investment guaranteed to not lose value."
Species such as the white-tailed deer, Rocky Mountain elk, pronghorn, wild turkey and black bears have made significant population gains due to research and improved habitat funded by the Wildlife Restoration program.
In making the announcement, Department of the Interior Secretary Ken Salazar said, "These investments, which help create jobs while protecting our nation's natural treasures, are particularly important in these tough economic times."
Of the $336 million total, some $64.7 million benefits hunter education and firearms and archery range programs.
These contributions are the result of the Pittman-Robertson Wildlife Restoration Act, passed in 1937, which directs funds to states based on land area and paid hunting license holders, among other criteria. And while there is always a temptation for governments to redirect funds, legislative safeguards prevent these Wildlife Restoration monies from being diverted away from state wildlife agencies.
Both game and non-game species benefit as agencies use the money to manage wildlife populations, conduct research, acquire wildlife lands and public access and carry out surveys, among other uses. According to U.S. Fish & Wildlife, more than 62 percent of Wildlife Restoration funds are used to buy, maintain and operate wildlife management areas.
"The firearms and ammunition industry is proud to play a role in collecting, managing and contributing to these funds," said Sanetti.
Sanetti hopes, however, that Congress will correct an inequity in the way the excise taxes are currently paid by industry, with the result that even more funds marked for conservation would be collected.
Legislation introduced earlier this year by Rep. Ron Kind (D-Wisconsin) will allow the industry to pay the firearms and ammunition excise tax (FAET) on a quarterly basis, the way other industries that support conservation do. Currently firearms and ammunition manufacturers must pay the FAET bi-weekly, a schedule that forces many manufacturers to borrow money to ensure on-time payment. Industry members spend thousands of man-hours administering the necessary paperwork to successfully complete the bi-weekly payments — monies that are due long before manufacturers are paid by their customers.
This legislation will not lower the amount of conservation dollars collected by the tax.
"Shifting to quarterly payments would allow manufacturers to invest in new equipment and product designs and enhance their marketing efforts," said Sanetti. "This in turn could lead to greater participation in hunting and the shooting sports, providing even more funding for wildlife conservation and hunter education."
About:
Formed in 1961, the National Shooting Sports Foundation® (NSSF®) is the trade association for the firearms and recreational shooting sports industry. NSSF's mission is to provide trusted leadership in addressing industry challenges and delivering programs and services to meet the identified needs of its members by measurably advancing participation in and understanding of hunting and the shooting sports. For more information, visit www.nssf.org.